What Does Scripture Say about Giving Thanks during Pain?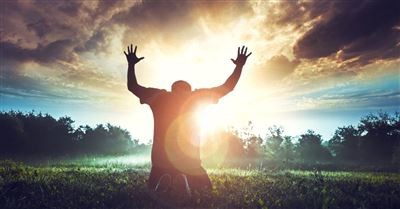 By Joe McKeever, Crosswalk.com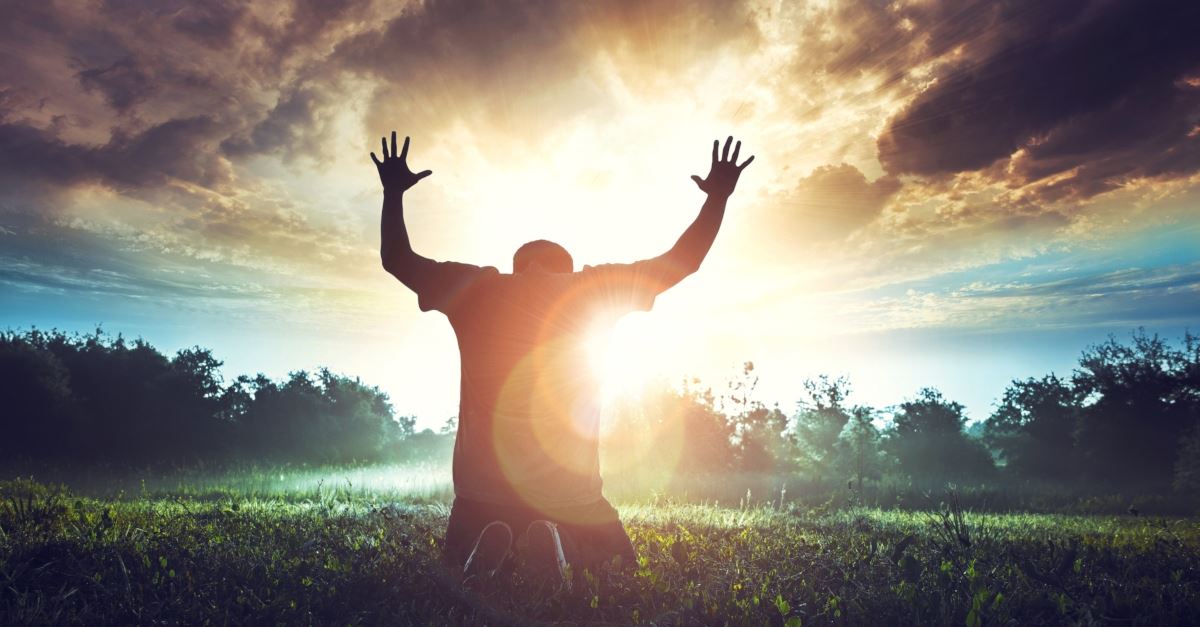 When we all get to Heaven, what a day of rejoicing that will be!
When we all see Jesus, we'll sing and shout the victory. (E. E. Hewitt, 1898)
Last Sunday, as we sang that wonderful old song, something occurred to me. Sure, we'll "sing and shout" the victory when we see Jesus face to face. Anyone would. But He wants us to "sing and shout the victory" now, in the middle of the battle.
Anyone can celebrate after the final whistle when the score is set in stone and no further plays are run. But how many can celebrate the victory at halftime when battles are yet to be fought, when enemies wait to be faced?
Rejoice in the Midst of Life's Challenges
Scripture is loaded on this subject…
He giveth songs in the night. (Job 35:10)
In the night His song shall be with me—a prayer to the God of my life. (Psalm 42:8)
When men revile you and persecute you and say all kinds of evil against you falsely for My sake, rejoice and be exceedingly glad, for great is your reward in Heaven. For so they persecuted the prophets who were before you. (Matthew 5:11-12).
Though the fig tree should not blossom and there be no fruit on the vines; though the yield of the olive should fail, and the fields produce no food; though the flock should be cut off from the fold, and there be no cattle in the stalls—yet, I will exult in the Lord! I will rejoice in the God of my salvation! The Lord God is my strength, and He has made my feet like hinds' feet. He causes me to walk on my high places! (Habakkuk 3:17-19)
The Lord giveth, the Lord taketh away. Blessed be the Name of the Lord. (Job 1:21).
Yea, though I walk through the valley of the shadow of death, I will fear no evil, for thou art with me…My cup runneth over. (Psalm 23:4-5)
Do not rejoice because the spirits are subject to you, but rejoice because your names are written in heaven. (Luke 10:20).
The disciples were over-the-moon about their preaching mission that just ended. Great results, wonderful victories. But our Lord knew what they would soon find out: Sometimes they would return empty-handed, with no great numbers to report, no victories, no stories.
Sometimes they would do well to escape with their lives and at times they wouldn't even do that. If their joy is based on victories, they will be hot and cold, up and down—and He doesn't want that.
The Lord Jesus wants us to "rejoice in the Lord always" (Philippians 4:4) and to "rejoice evermore" (1 Thessalonians 5:16).
To help you in thanking God, we created a 30 Days of Gratitude Prayer Guide HERE. Download and print this guide to keep with you as a reminder of God's love and promises.
What Christians 'Know'
Do this, and people may call you a nut or say you're into denial. Could be–or perhaps you know something:
I know whom I have believed and am persuaded that He is able to keep that which I have committed unto Him against that day. (2 Timothy 1:12)
We know that if this earthly house—this tent—is destroyed, we have a building from God, a house not made with hands, eternal in the Heavens. (2 Corinthians 5:1)
We know that we have passed from death to life because we love the brethren. (1 John 3:14)
This hope we have as an anchor for our souls. (Hebrews 6:19)
It does not yet been revealed what we shall be, but we know that when He is revealed, we shall be like Him, for we shall see Him as He is... (1 John 3:2)
We Rejoice in the Middle of Our Tribulations
We rejoice in the middle of the battlefield. While the tempest still rages, the enemy still struts, and the warfare continues. We have the victory…
Jehoshaphat "appointed those who should sing to the Lord, and who should praise the beauty of holiness, and they went out before the army and were saying: Praise the Lord, for His mercy endures forever. Now, when they began to sing and to praise, the Lord set ambushes against the (enemies) who had come against Judah and they were defeated." (2 Chronicles 20:21-22)
Anyone can sing after the victory, but let's hear you praise God before and during the fight.
At midnight, Paul and Silas began praying and singing hymns to God. And the prisoners were listening to them. (Acts 16:25)
These warriors for God had been unjustly arrested and beaten half to death. Then, their backs with open wounds, they were locked into stocks and double-locked into the cells, and left for the night.
Amazingly, in the middle of their pain and anguish, they rejoiced in the Lord.
That night, God sent a jail-sized earthquake, blew the doors off their hinges and broke the chains, and left the jailer with a lesson he would remember to his dying day. That night, great victories were won for Christ. But it all started when two hurting warriors decided to pray and sing to God.
Can You Sing in the Midst of Your Pain?
That is the song that honors Him most.
You're singing by faith and not by feeling. And nothing honors Him more than our faith.
Without faith it is impossible to please God. (Hebrews 11:6)
Jack Hinton, a pastor in New Bern, NC, took a church group on a mission to Tobago in the Caribbean. One day the group visited a leprosarium to minister to the patients. As they spread out across the campus, they had their hearts broken when they saw what leprosy does to the human body. Soon, the administrator invited them to hold a worship service in their little chapel.
The Carolina group lined across the front of the chapel as the lepers entered. That's when Pastor Jack saw something intriguing. One of the women lepers walked in and sat down on the back row, turning her face to the rear wall.
That was strange.
Jack and his group led songs, had prayers and testimonies, and read Scriptures. Finally, he announced, "Folks, we have time for one more song. Does anyone have a favorite hymn you'd like us to sing?" Now, for the first time, the little woman on the back row turned to the front.
Pastor Jack found himself staring into the most hideous face he had ever seen. Because of leprosy, this poor woman had no lips and no nose. When she raised a hand to make a request, there was no hand there. Just a bony nub.
She said, "Could we sing Count Your Many Blessings?"
Jack Hinton lost it.
The tears welled up in his throat and choked off his voice. He couldn't get a word out.
He had to step outside and weep.
Another member of the group stepped up and led the song, while one of the men walked out and put his arm around his pastor. "You'll never sing that song again, will you, Jack?"
"Oh, yeah," he said. "I will. But not in the same way."
Can you sing in the middle of your pain? If you cannot—if everything has to be perfect before you can give thanks—you will never do it.
If you cannot give thanks until everything is perfect, there is a little woman in a leper hospital in the Caribbean who puts you to shame.
Rejoice in the Lord. Again, I say, rejoice.
Related: Check out our podcast How to Study the Bible. In the episode below, we look at how to find hope in stressful times:
Photo Credit: ©GettyImages/Javier-Art-Photography