7 Life Lessons Youth Ministries Need to Teach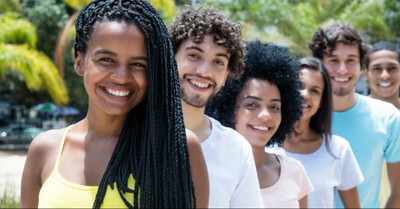 By Kyle Blevins, Crosswalk.com
"I know what it is to be in need, and I know what it is to have plenty." Paul tells us this in Philippians 4:12, and it was the first thing that came to my mind when considering what we need to teach in youth ministry. I've been a part of youth groups rich in programs, offerings, and outreaches, and I have also been a part of youth groups that are bare-bones Sunday gatherings and that's it.
Neither is necessarily better than the other, as both offer deep benefits if you look at them the right way. The ones with great numbers and impact can reach the masses and have a larger reach in the community or even global missions. The smaller ones can have a very tight group of people sharing the deepest encouragement imaginable.
Whether your youth ministry is large or small, is rich in curriculum or outreach programs or not, or has the flashy stage and band or not, the real heart of youth ministry is (and always should be) deep-rooted Godly teaching and guidance for the youth involved. Here are seven lessons that stood out to me the most during those formative years.
Photo Credit: ©GettyImages/DMEPhotography
1. We Are All Dependents (Branches on the Vine)
In John 15:5 we read, "Yes, I am the vine; you are the branches. Those who remain in me, and I in them, will produce much fruit. For apart from me you can do nothing."
We will have kids come through our churches that have experienced trauma in some form. As a result, we see young people with old souls having been forced to take on too much and grow up too fast. While this can be honorable, there is also a dark element in the sense of these young people learning a skewed sense of dependency.
Dependency issues can manifest in two ways:
1. Feeling the world cannot go on without their hand in everything, that all people are dependent on them
2. Feeling that dependence on God and others is a weakness that cannot be tolerated, so that they cannot be dependent themselves.
We need to help them understand the truth that without God, we can do nothing. They need our help to understand that being dependent on God can change their life. This verse is a deeply-needed reminder for some, but can also be the foundation of a new life for others.
Helping people learn their place in dependency can make a huge difference in how they see the world around them, their peers, and ultimately, God.
Activity Idea: This could apply for middle or high school groups. Line up two teams extending away from a center container of balls (fruits of the Spirit). Compete to see which team can pass the gifts from the center (vine) out to each person's hands (along the branches) into a container at the end of the line. This could either be a competition for fun, or just a visual to demonstrate that nothing touches our hands that doesn't first come from the Father. It also represents a healthy view of leveraging our peers and God for the best life we can have.
Photo Credit: ©GettyImages/Zinkevych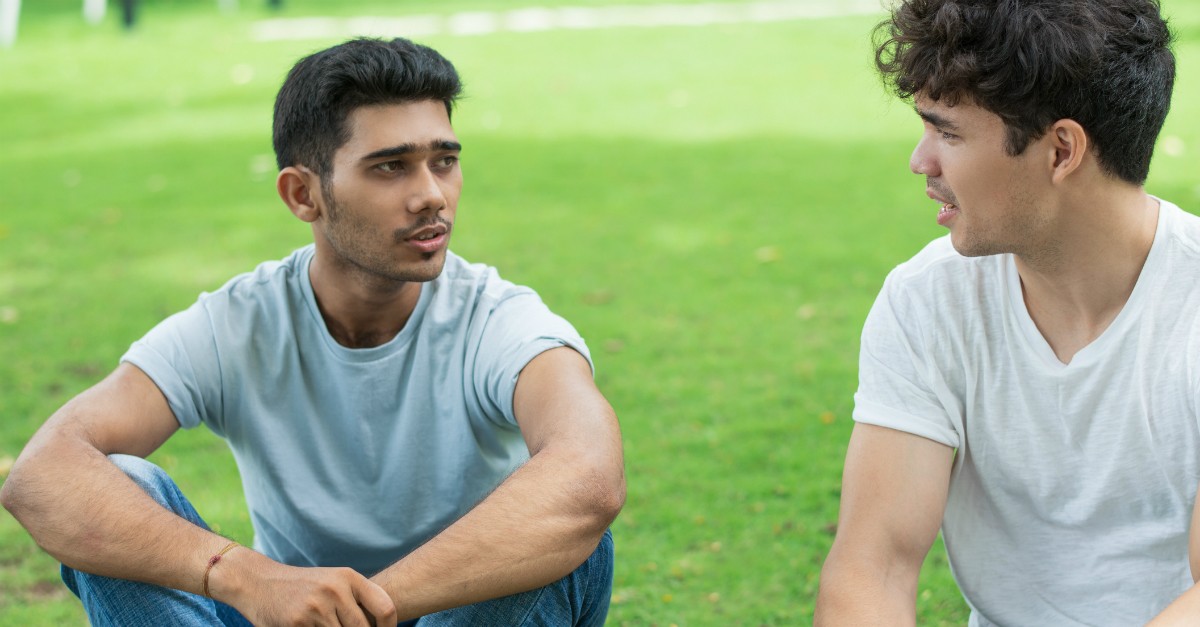 2. You Are Safe to Confess Your Needs (The Vulnerability Network)
As they learn what healthy dependency looks like, and realize that the world does not balance all on their shoulders, there is a good chance they lose sight of their purpose. Their egos, their pride, their entire security system may come crashing down.
They will need connections to share this new level of vulnerability with: new questions, new insecurities, and new fears.
James 5:16 teaches us, "Therefore confess your sins to each other and pray for each other so that you may be healed." If we replace that word "sins" with "needs" or "dependencies," we can tap further into that healing power of a support network. This is the core of what a youth group should be.
Activity Idea: For any age group, you could have your group write anonymous notes about their current feelings, things they wish they could say, or whatever they choose. The group leader(s) can read those to the group and people within the group can speak up about how they relate to that themselves. This could be a powerful activity of bringing people together in vulnerable moments. Always offer the option to opt out.
Photo Credit: ©GettyImages/MangoStarStudio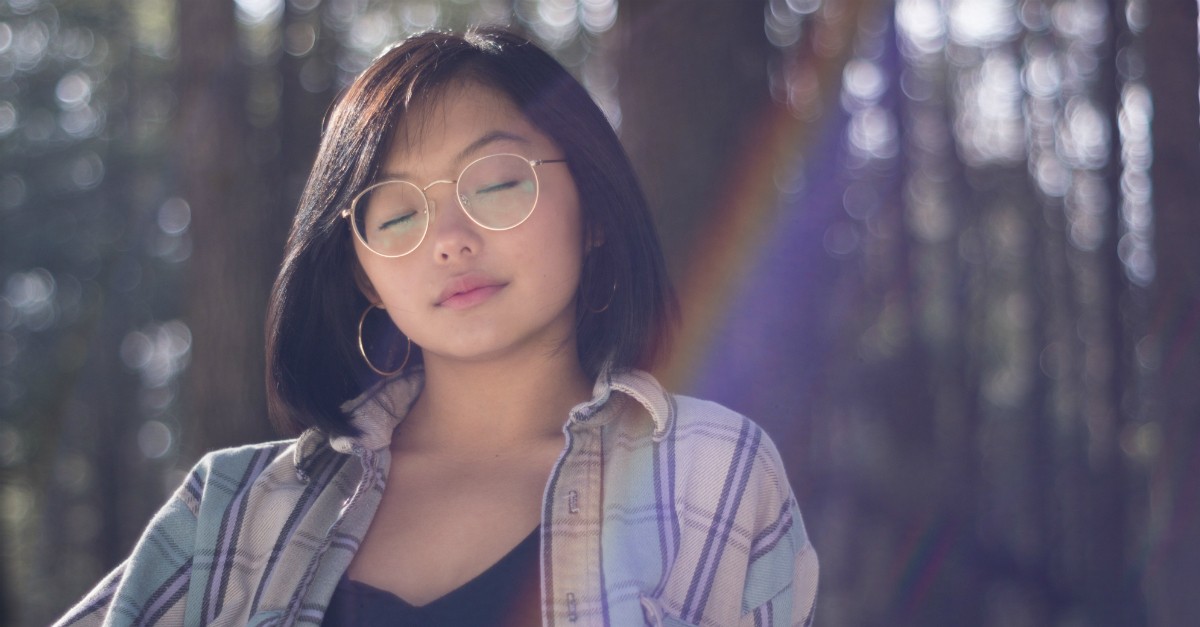 3. You Have Strength in Darkness
Each one of these lessons are building blocks to a deeper level of understanding and connection with God. When Godly dependency is learned through shared honesty and vulnerability, we then need to guide teens into connecting directly with God in times of need.
Often being "needy" feels incredibly dark as we're searching for the next step when life feels hopeless. To be an effective youth leader, we must be aware that existential crises, longing for acceptance, understanding purpose, and the growing pains of letting childhood go can all lead to anxiety and depression for youth. A network of supportive friends certainly goes a long way, but nothing is as effective when the "God link" is missing.
James 5:13 says, "Is anyone among you in trouble? Let them pray." Mark 11:24 says, "Therefore I tell you, whatever you ask for in prayer, believe that you have received it, and it will be yours." And finally, we read in Matthew 6:7 we learn a key to effective prayer: Honesty. This is where we should guide our youth to connect that vulnerability they share with each other directly to God.
It says, "And when you pray, do not keep on babbling like pagans, for they think they will be heard because of their many words." Don't be turned away by this. We can say as many words to God as we can!
But a more effective and efficient prayer comes when we open our hearts fully to the Father and pour out the darkness we are burdened by.
Activity Idea: Using that same game setup with the Branches on the Vine idea, now we can "dismantle" the branches of people connected from one end of the center basket to the end of their team basket and just have individuals. This would be an important aspect of the lesson to show that sometimes we go through things as individuals and we only have God to connect to directly. Add or swap for any other activity that demonstrates the effectiveness of cutting out a "middle man."
Photo Credit: ©Unsplash/aaker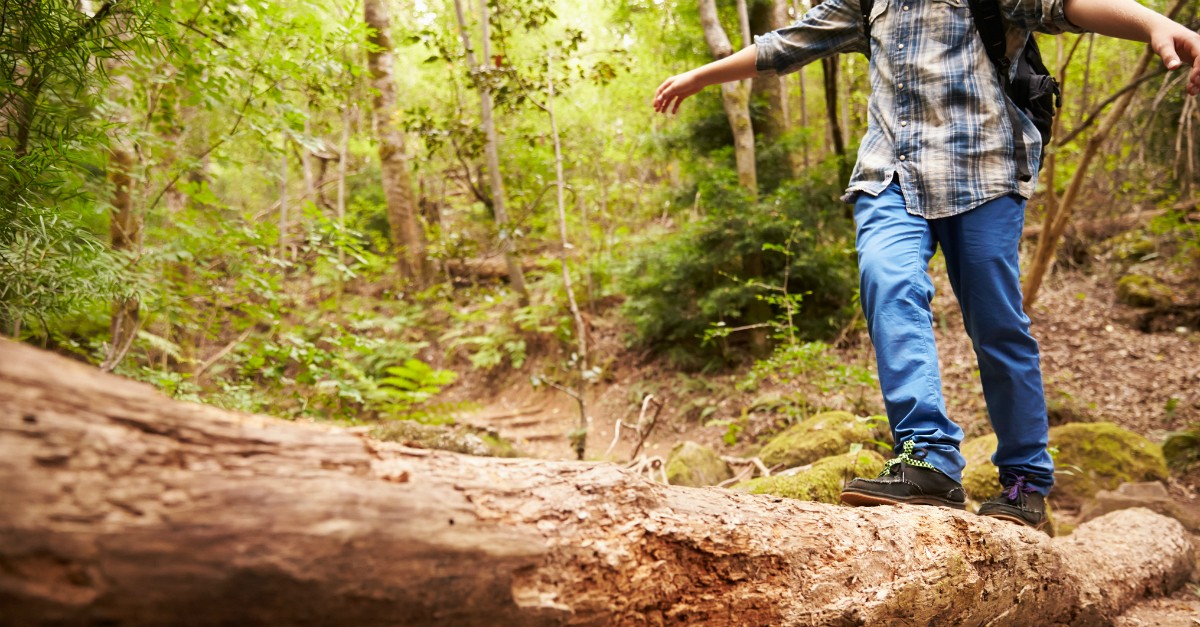 4. Life Is a Balancing Act
The first three lessons establish clarity, encourage vulnerability, and point prayer to God. Now we can start guiding them into deeper territories. Youth can be easily swayed by the staggering amount of content and opinions on social media. They may begin seeking black and white answers to questions like "How can I love myself without being vain?" or "Am I still a good friend if I speak up against my friends immoral actions?" Ok, so they probably aren't wording that second question that way, but you get it.
For youth, body image is a top peer pressure—therefore, it's one of the most important things to them. Proverbs 14:20 says, "A heart at peace gives life to the body, but envy rots the bones." And we read in 2 Timothy 1:7 the kind of Spirit God puts inside of us: Not timid, but of power, love and self-discipline.
Encourage your youth that taking care of their bodies is admirable, as we are being good stewards of what was given to us, but doing it out of envy will only work negatively in their spirits.
The 2 Timothy scripture also speaks to the other example since confronting friends is really being an excellent friend considering God corrects those he loves. (Proverbs 3:12) Guiding our youth away from "cozy" answers and into acting out of the spirit God gave them is the key they need to have a balanced life.
Activity Idea: Using a beam of some kind (a 4x4 wood beam, a skateboard rail, a curb, or even at a playground), and a pole of some kind (an oar would work best), have people walk across the beam while things get added to one side of the pole. Have someone act as "envy" by preventing them from being able to ever finish walking to the end of the beam by standing at either side. The objective is to present the benefit of living a balanced life, and not allowing envy to inhibit your walk.
Photo Credit: ©GettyImages/monkeybusinessimages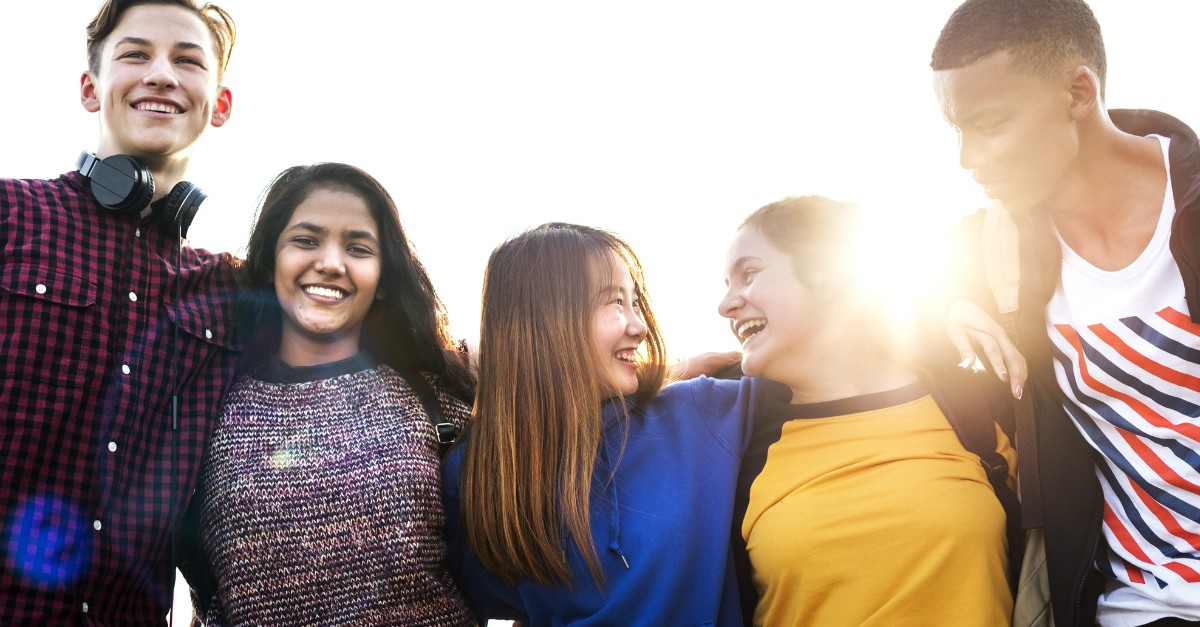 5. Live So People Know
It's always important to teach the golden lesson of how those in the world will know that they are of Jesus. In Matthew 22:37-40, we read "The Golden Rule" straight out of Jesus' mouth: Love God and Love Others.
In John 13:34-35, we read "A new command I give you: Love one another. As I have loved you, so you must love one another. By this everyone will know that you are my disciples, if you love one another."
Turning the other cheek, spending time with those at school that sit alone for lunch, encouraging and challenging our peers, are all ways that speak directly to the soul of those that see them.
Not that we do things for attention, we don't want to be clanging cymbals, but with a pure heart. These actions are a two-edged sword, piercing the doubt and pride of those far from God.
Activity Idea: This could be a great outreach if you are able to get into the local school(s) to do things like sit with kids that sit alone or partner with a foster group so that like-aged kids have the chance to play and connect together. Get creative with this one! It's all about showing selfless love to others.
Photo Credit: ©GettyImages/Rawpixel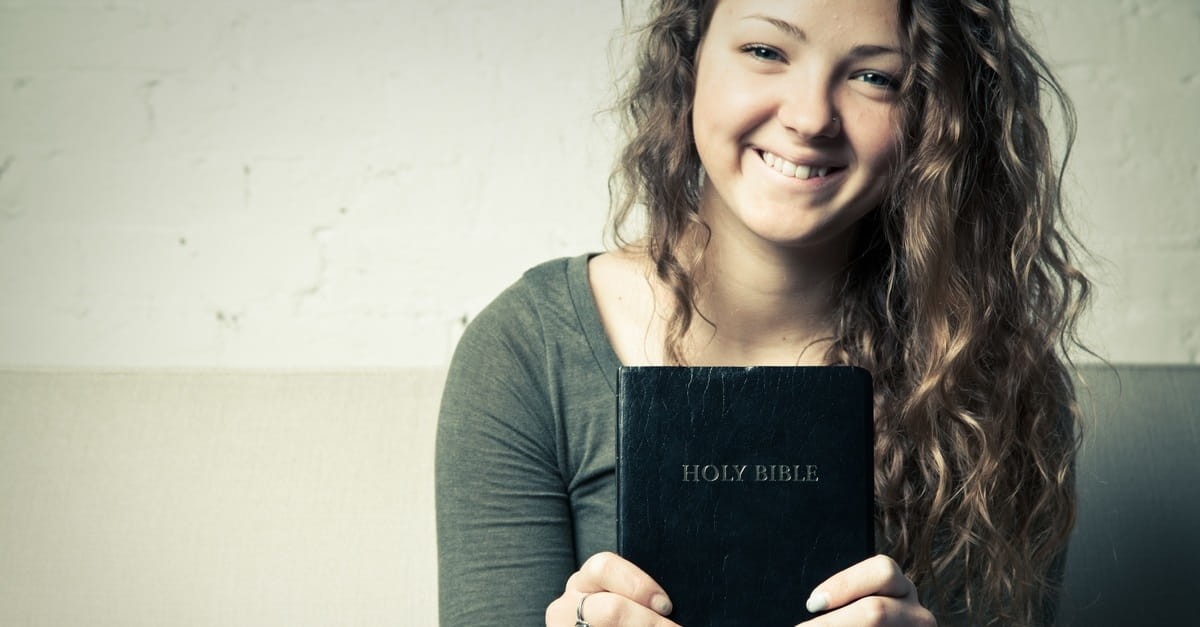 6. Seek First the Kingdom
Even as youth leaders, we can be transparent that despite being mature in our faith, we still face challenges and we need encouragement ourselves. One of the best things that we can teach the kids we serve is to seek first the kingdom of God in all that we do.
In the jobs that they get, in the relationships that they start, in the sports they commit to, seek the character of God in all of it.
Matthew 6:33 says, "But seek first His kingdom and his righteousness, and all these things will be given to you as well." Of all the things that they will seek (answers, strength, wisdom, connection) it will all be found through their seeking time with God.
Encourage them to keep seeking, keep asking, and keep knocking. (Matthew 7:7-8)
Activity Idea: Board games like Battleship, where you have to continually ask nearly identical questions until you make progress are great to bring in. Spruce that up. Get creative with what you know about your group! Where could you drive a point of seeking, asking, and knocking?
Photo Credit: ©GettyImages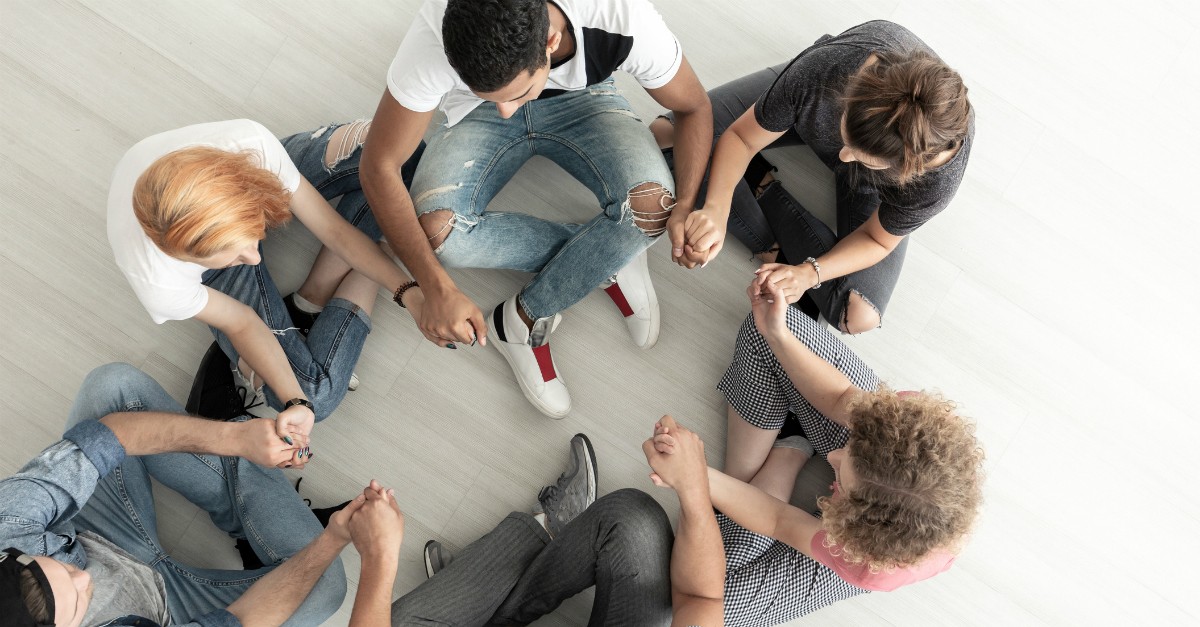 7. We Love Because He First Loved Us
While there is no rule that these seven lessons must be taught in a certain order, I listed them this way intentionally. First, to heal trauma. Then to encourage deep openness with peers and God. Starting with good peers opens up trust for a person to believe in a God that just wants good for them. From there, sending them out into the world and then finally, here we are sharing reminders of encouragement with them so they remain on this amazing journey.
Of all the things that we teach any child (or any one) I can't think of anything more important than simply showing them and helping them understand how loved they are. In 1 John 4:19 we read, "We love because he first loved us."
The best way to help their faith is by being that person that simply shows them love.
Activity Idea: This would be more of a warm and fuzzy setting, but it's nice to have that balance of fun, deep, and just plain kind. If you have group leaders, it would really go a long way to just truly recognize everyone in your group. You could have them come up on a stage and "receive" recognition, or some kind of award with a little speech or comment for each person. These things can be very powerful and can show some young people the beginning of the truth that they are loved just because of who God is.
We are in our positions because we were motivated in our spirits to love the youth of our generation. We are called to love them.
This doesn't mean agreeing to everything they say, sitting back and allowing things, or allowing them to act on every thought that comes to their mind. No, a long-lasting love is rooted in correction, in challenges, in encouragement, and in being consistent in both dark and light times.
You are a chosen people, and I am so proud to be alongside you. You are loved.
Photo Credit: ©GettyImages/KatarzynaBialasiewicz