5 Ways to Teach and Encourage Students to Share the Gospel at School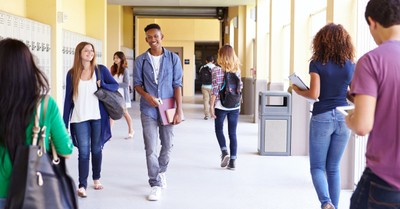 By Sue Schlesman, Crosswalk.com
If you're a parent, teacher, or church minister like me, you've worked with children and teenagers in many kinds of environments. You've challenged them to share their faith. Maybe you've even guilted them. Because you know how important it is for the world that we share the gospel, and you know that sharing faith also builds the faith of the person who does it.
Sharing the gospel is hard in any century and any culture, because human nature rejects ideologies that suggest any of its beliefs could be misguided or wrong. Whether a Christ-follower struggles under Roman rule, the Spanish Inquisition, Communism, or humanism, living out the gospel takes courage and intentionality. Since the cardinal sin of the 21st century is teaching there's only one right path to heaven, we need to start equipping our students, fast.
Students, like their parents, live every day on a mission field. They attend school with kids from a variety of backgrounds and beliefs. Everyone travels a different spiritual path, and Christ-followers waffle between being too confrontational or not confrontational enough. Since God tells us "go into all the world and preach the gospel" (Matthew 28:19), even students must "let your light shine before others, that they may see your good works and glorify your Father in heaven" (Matthew 5:16).
Photo Credit: ©Getty Images/Monkey Business Images
5 Ways to Encourage Students to Share the Gospel
The meaning of the gospel is "good news." It has the idea of a cure, the answer or solution we've all been waiting for. It's news that has to get out to everyone.
So how can a student, regardless of their age, share the gospel at school? This is what we need to teach them (and do it ourselves). Here are five suggestions:
1. Live by God's principles.
Teens aren't perfect. They're going to make mistakes. But a student who strives to live ethically and biblically will stand out in any crowd without preaching a single word. Students can leave parties early, say no to drugs and alcohol, talk respectfully about the opposite sex, tell the truth, go to church, and honor adults. Because a consistent life of principle makes every person stand out, students who represent Christ well with their lifestyle invite questions and comments from other students and adults. Paul told young Timothy, "Don't let anyone look down on you because you are young, but set an example for the believers in speech, in conduct, in love, in faith and in purity" (1 Timothy 4:12). The word for example means "conversation or lifestyle." Students can show Jesus by just living right.
Then, when friends ask why they don't cheat or why they do go to church, students can tell their testimony.
2. Tell their testimony.
A testimony is a personal story. Unlike preaching a message, no one can argue with your personal experience. Every student who knows Christ should be able to explain their experience with Jesus. Anyone can weave the gospel message into their salvation testimony just by telling others what happened to them. A good rule of thumb is to break your testimony down into three parts:
Before the cross: Tell what your life was like before you asked Jesus to save you.
The Cross: Explain what you realized about your sin and need for Jesus, according to the Bible. Share what you prayed.
After the cross: Tell how Jesus changed you after you accepted him.
It can be as short as a few sentences.
Whenever people in the New Testament came into relationship with Jesus, they always turned to their friends and neighbors and told them what had happened. The Samaritan woman said to her neighbors, "Come, see a man who told me everything I ever did. Could this be the Christ?" (John 4:29). When Jesus healed the man born blind, the man explained to everyone, "He put mud on my eyes, and I washed, and now I see…. He is a prophet" (John 9:15, 17). Nobody, not even the Pharisees questioning the blind man, could argue with his personal experience. This is the beauty of knowing Christ—it's not a religion, it's a relationship.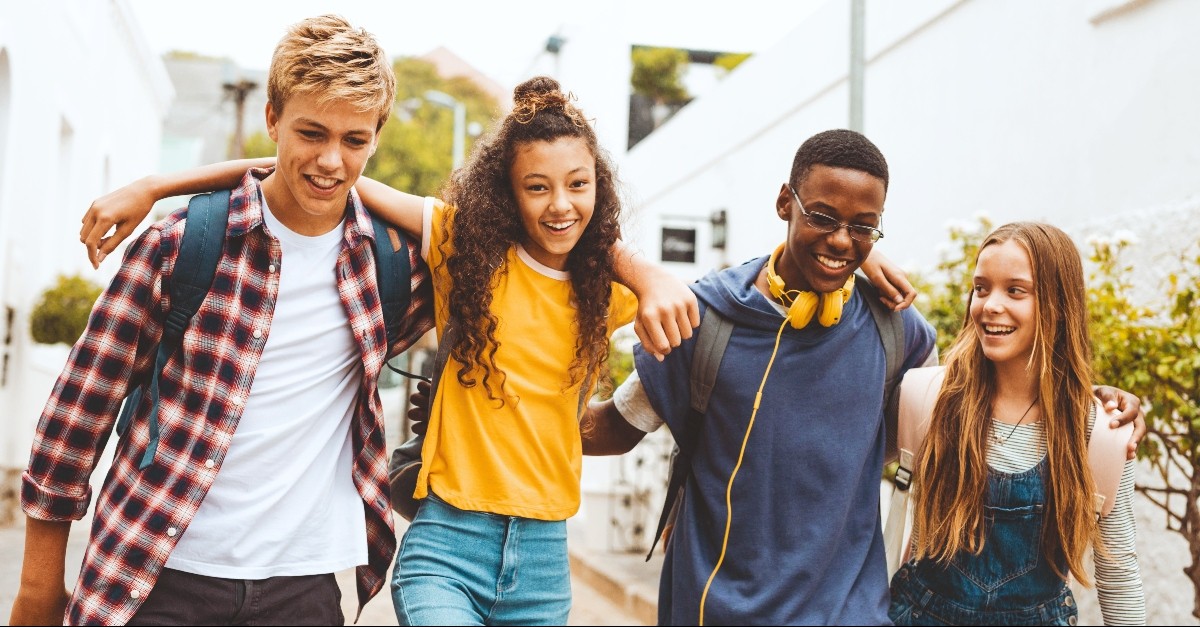 3. Be their friend.
Many Christians make the mistake of trying to get lost people to act like saved people before they actually accept Jesus. This is crazy. The power of the Holy Spirit is what transforms people. We can't expect students from school without God in their lives to deny themselves earthly pleasures and pursuits; they don't have the motivation or power to do so. Students who are successful at reaching kids at their schools and clubs do so by being their friends first. They may have to withdraw from some activities to maintain their Biblical standards, but they can certainly love and care for others, listen to them, and support them. The love of Jesus enacted through a person's life is infectious. Souls that are searching for God will be attracted to a student who's kind and compassionate. And even if Christian students endure persecution for their beliefs, that's part of the gospel, too. Jesus said, "But I tell you, love your enemies and pray for those who persecute you, that you may be children of your Father in heaven (Matthew 5:44-45). Enduring hardship makes a kid stand out most of all.
4. Invite them to Christian activities.
This is a simple and desirable action for most Christian students. Kids are looking for things to do, especially with friends, away from their parents' watchful eyes. If Christian kids already have relationships with lost students, there's a good chance those kids will accept invitations to Christian clubs, VBS, camps, retreats, youth activities, and youth group. Sometimes the most powerful technique for sharing the gospel is bringing lost friends into an atmosphere of spiritual influence. However, without a trusting friendship with Christian kids, this approach may not succeed. Philip is an inspiring example. When he invited his friend Nathanael to check out Jesus' ministry, Nathanael was skeptical and made fun of Jesus. Philip didn't get defensive; he just said, "Come and see" (John 1:46).
Photo Credit: ©iStock/Getty Images Plus/jacoblund
5. Learn what to say.
Occasionally, someone who's searching for a relationship with God may have a lot of questions or a painful history with Christianity or religion. Students can prepare themselves to answer questions on the spot by actively learning Scripture and reading their Bibles. But let your students know that it's okay if they have to tell their friend they don't know an answer. They can invite that person to meet with a parent, youth leader, or pastor to find an answer.
Adults who are invited into this relationship should respect the relational boundaries that have already been set. They can keep the relational feel by listening well and extending grace. Adults can take the students for ice cream or lunch and ask open-ended questions, like, "What's been going on with you?" Experienced leaders will attempt to lead students toward their questions and fears so they can present the truth of God.
A mentor's job is to encourage students to lead their friends to Jesus, with or without our direct involvement. We can't save them—that's the Holy Spirit's job—but we can encourage students to bring their friends into a spirit-filled environment where they will get exposed to other godly students and adults. Peter said, "Always be prepared to give an answer to everyone who asks you to give the reason for the hope that you have. But do this with gentleness and respect" (1 Peter 3:15). We can equip our students to answer questions themselves and to find people who can help them.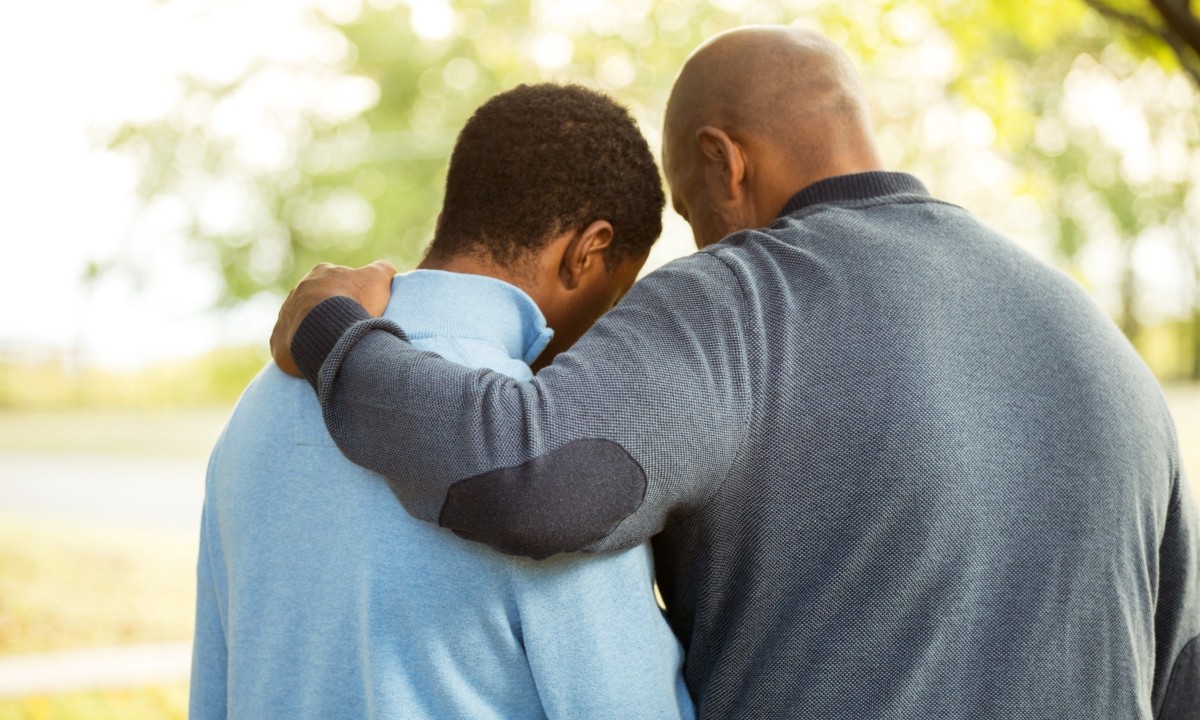 How to Get Involved
If we give our students tools to help them share the gospel, they might not be afraid. And if they encourage their lost friends to check out Jesus, those friends might find him as irresistible as Nathanael did. That's good news.
In case you're looking for ideas to develop your student to become a compassionate and successful witness, here's a list of intentional choices you can make as parents, teachers, or leaders to facilitate environments for student influence and witness:
- Coach students' teams or be a club sponsor.
- Take volunteer positions at your student's school.
- Substitute teach in your student's school.
- Host breakfasts, lunches, dinners, hang-outs for your student's friends, teammates, and club-mates
- Have big birthday parties and invite lost friends.
- Take your student to every discipleship program your church offers: youth group, leadership training, choir, band practice, camp, retreat, etc.—put them in an environment for spiritual growth every time you can.
- Host block parties for the neighborhood.
- Do a ministry project together, like raising money or sending gifts to people.
- Become friends with the parents of the lost students that your student knows.
- Bake goodies for neighbors and let your students participate in baking and/or delivering
- Send your students on mission trips, where they can learn compassion and service.
- Encourage your student to serve at church (with you or by themselves); many volunteer positions are available to students, like nursery, preschool, greeting, offering, worship, tech, missions, set-up and clean-up, etc.
- Read/watch with your student to learn about various cultures, ethnicities, and family structures.
Jesus told many stories to help his audience understand the importance of being a testimony for him. He said that a follower was like a light on a lampstand, a city on a hill, salt in the food. At the same time, we are also instructed, "Do not love the world or anything in the world" (1 John 2:15) Like Jesus, our mission is "to seek and save the lost" (Luke 19:10), not pretend they don't exist, or it isn't our problem.
If we help our students share the gospel at school (and everywhere they go), the fruit of their labor will reproduce results for the rest of their lives and beyond.
Photo Credit: ©GettyImages/digitalskillet