4 Things Parents Should Know about Barbie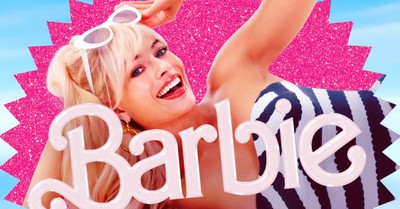 By Michael Foust, Crosswalk.com
Barbie is a perfect woman living in a perfect world.
She wears the latest fashion. She drives the nicest cars. All the other women want to be her. All the men want to be around her.
Everywhere she goes in her city – Barbie Land – people wave and smile in admiration.
Soon, though, Barbie's life is rocked by "tragedy." She develops flat feet. She grows cellulite. She even begins having thoughts of – aghast – death!
Barbie needs help. And thanks to wise advice from someone in her town, she has a plan. She'll cross over the space-time continuum into the real world, where she'll find her human owner – a girl – and learn what's troubling her. As the theory goes: The young girl's negative thoughts are negatively affecting Barbie. If Barbie can emotionally heal her owner, then Barbie, too, will be fixed.
Will Barbie's plan work?
The new film Barbie (PG-13) follows the story of Barbie, her friend Ken, and their dozens of friends (also named Barbie and Ken). It stars Margot Robbie, Kate McKinnon, Issa Rae and Ryan Gosling.
Here are four things parents should know:
1. It's a Story Based on a Real Person and a European Doll?
Perhaps you grew up playing with Barbie dolls. But do you know their history?
Barbie was launched in the 1950s by Ruth Handler and her husband Elliot during a time in post-World War II America when young girls only played with baby dolls and paper dolls – and certainly not curvaceous adult-like dolls.
She got the idea for Barbie dolls when visiting Switzerland and seeing a series of adult-figured female dolls in the window of a toy store, each dressed in unique European ski clothes. Handler and her daughter, Barbara, couldn't decide which doll to buy – and unfortunately for them, the doll clothes were not sold separately. Lightbulb! Handler subsequently launched an American doll with an entire wardrobe for young girls to play "dress up." Handler named the doll after her daughter, she told BBC Witness History.
Handler, though, didn't want Barbie to be "too beautiful," fearful that young girls would get the wrong image of personal identity.
She and Elliot co-founded Mattel, the company behind Barbie.
The film offers a nod to this history, reminding us that before Barbie, little girls only played with baby dolls. Eventually, we even see an actress portraying Handler. (She passed away in 2002.)
2. It's Smart and Hilarious
For families with young children, Barbie has plenty of issues. (See below.) But in between those problems, it's a smart, funny film.
The Barbie Land of Margot Robbie's character and her friends is just like the one from your childhood: the water in the pool is fake, the milk carton contains no milk, and the car drives without an engine. All the female dolls are named "Barbie." All the male dolls (minus one) are named "Ken."
The film's dance numbers are catchy, even fun. (Ken and the other Kens have a dance-off "war" with tennis rackets and volleyballs.)
The movie's running joke is Barbie's constant rejection of Gosling's over-the-top suave Ken. ("I don't want you here," she tells him matter-of-factly in one scene.) Despite Ken's advances, they never kiss.
The plot turns when Barbie and Ken enter the real world, where she meets the head of Mattel (played hilariously by Will Ferrell).
Ken learns that most high-ranking positions on Earth are held by men, not women (as is the case of Barbie Land). Inspired, he heads back to Barbie Land and leads a male-centric rebellion in an attempt to have the female dolls serve him and his male friends. (Among other things, he wants them to serve him a beer.) Don't worry: Barbie and her Barbie friends eventually outsmart the boys.
3. It's Not for Young Children
In my local theater, a family of four walked out about one-third of the way through the film. I'm guessing many more families will do the same elsewhere, primarily because Barbie is filled with sexually suggestive dialogue.
"I thought I might stay over tonight," Ken tells Barbie after a dance party early in the film.
"Why?"
"Because we're boyfriend-girlfriend," Ken responds.
The scene ends with laughter ("I don't want you here," she tells him), but not before placing inappropriate thoughts in the minds of youngsters.
It gets worse from there. "Weird" Barbie tells Robbie's character of Ken, "I'd like to see what kind of nude blob he's packing under those jeans." A construction worker discusses Barbie's "hot body"; another one says, "I could see myself in your shorts." To that, Barbie retorts, "I would just like to inform you I do not have a vagina and he does not have a penis."
On the streets, Barbie is slapped on the behind. (She punches the offender, landing her in jail.) We learn that a building is shaped like a "phallic." We meet a friend of Barbie whose breasts enlarge when her arm is lifted. (It's based on a real-life doll.) Ken sings a song about not wanting to "sleep alone." Barbie expresses her desire to visit a gynecologist.
The film contains no explicit LGBT content, although one male doll – Allen – finds himself among the female Barbie dolls in one scene, wearing pink.
Barbie also has a bit of language (details below), including one scene when an irate girl doll calls Ken a mother f-----. It's bleeped out – yes – but is nevertheless another line-crossing moment for a supposed children's film.
4. It Has Solid Messages about Beauty, Identity and Motherhood?
It's too bad that Mattel and Warner Bros. chose to turn a kid-friendly property into an adult-centric plot. That's because the film includes solid lessons for girls and women of all ages.
From a biblical perspective, it implicitly celebrates the worth of people of all shapes and sizes, thanks to its inclusion of a cast involving thin-sized women and plus-sized women. ("Nobody looks like Barbie," we hear.)
It includes a solid message about identity, reminding us that the things we own and the friends we have aren't what makes us "us." (Barbie tells Ken that his identity isn't found in her, his house or even his mink coat.)
It even includes a solid lesson about womanhood and motherhood. Late in the film, it's suggested that Mattel sell "Ordinary Barbie": "Maybe she's a mom, maybe she's not. Because it's okay to just want to be a mom, or to want to be president, or a mom who is president, or not a mom who is also not president."
No doubt, Mattel and Warner Bros. made the movie for the adult women in the audience who grew up playing with Barbies. After all, Robbie's character enters the real world only to learn that her owner was … the little girl's mom.
It's easy to imagine a kid-friendly PG version of this film. Take out the language. Delete the sexuality/sensuality. All total, it's less than three minutes of dialogue spread out over the movie's two hours that turned it into a PG-13 flick.
Unfortunately, though, that film doesn't exist. What we have is a film that will leave moms and dads wondering: What was Hollywood thinking?
Barbie is rated PG-13 for suggestive references and brief language. Coarse language: Misuse of "God" (1), OMG (4), d--n (1), h--l (1).
Entertainment rating: 3 out of 5 stars.
Family-friendly rating: 3 out of 5 stars.
Photo courtesy: ©Warner Brothers, used with permission.
---
Michael Foust has covered the intersection of faith and news for 20 years. His stories have appeared in Baptist Press, Christianity Today, The Christian Post, the Leaf-Chronicle, the Toronto Star and the Knoxville News-Sentinel.
Looking for Wholesome Family Films This Christmas Season? Listen to Our Culture Expert Share Her Top 5 Family-Centered Films - Perfect for Family Movie Night!
The views and opinions expressed in this podcast are those of the speakers and do not necessarily reflect the views or positions of Salem Web Network and Salem Media Group.