4 Things Parents Should Know about Pinocchio, Disney's Live-Action Remake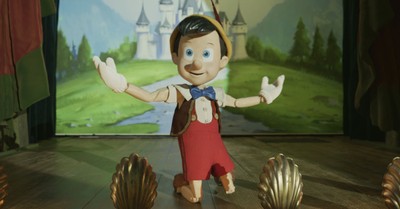 By Michael Foust, Crosswalk.com
Geppetto is a lonely, middle-aged wood maker who finds companionship in a cat named Figaro and a fish named Cleo.
He creates cuckoo clocks that are much-desired by the people of his beloved city. He also makes toys for the local children – and sometimes, for himself.
His latest creation is a wooden marionette puppet he calls Pinocchio, so named because it was made of pine. Pinocchio has blue eyes and a yellow cap. Pinocchio also has a wide smile.
Geppetto has no desire to sell Pinocchio.
"He looks almost like a real boy," Geppetto says.
That night, the solitary and sleepy Geppetto – with no wife or children – makes a wish upon a "wishing star" that Pinocchio will come to life.
"If my wish came true, Figaro," he tells his cat," that would be wonderful."
The next morning, Geppetto wakes up to a shocking surprise: The wooden doll he created from a block of pine is now alive.
It's all part of the new Disney Plus film Pinocchio (PG), which stars Tom Hanks in the lead role and Joseph Gordon-Levitt as the voice of the wooden puppet.
Here are four things parents should know:
Photo courtesy: ©Disney, used with permission.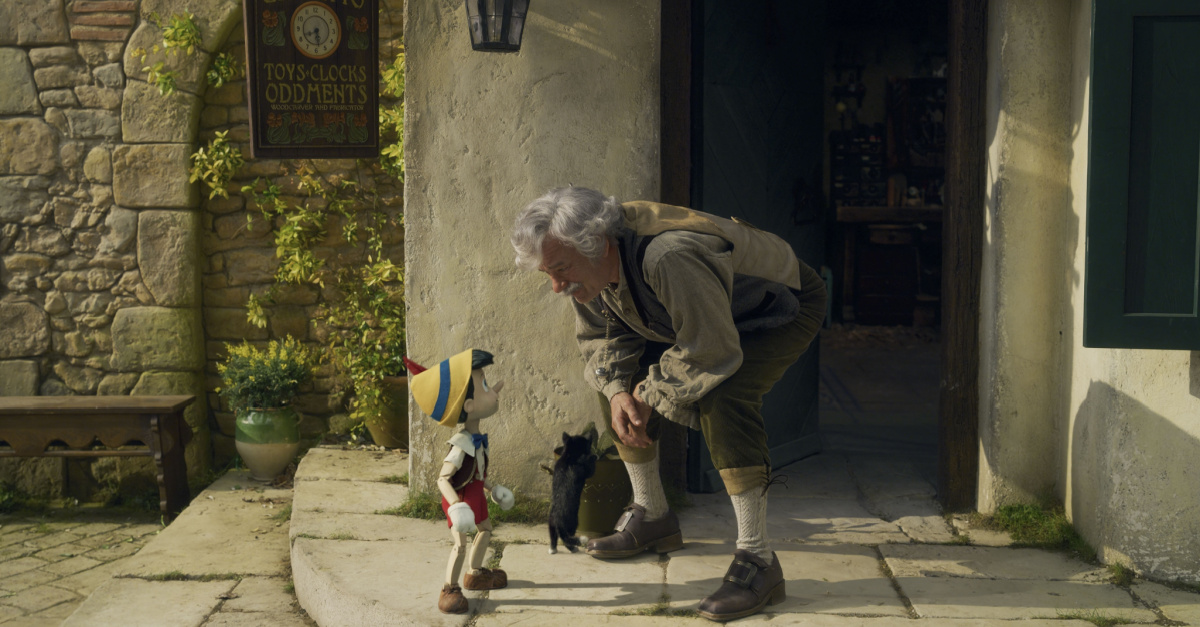 1. It's a Live-Action Remake of a Classic
Pinocchio is the latest live-action remake of a Disney animated film and follows such remakes as Dumbo (2019), The Lion King (2019), The Jungle Book (2016) and Beauty and the Beast (2017).
The 1940 version of Pinocchio was groundbreaking for its time, receiving seven Academy Award nominations and winning two (Best Original Score and Best Original Song). Thanks to a series of re-releases, it remains the 45th highest-grossing film of all time when adjusted for inflation.
Both films are based on the 1883 book, The Adventures of Pinocchio, by Carlo Collodi, about a boy whose nose grows when he lies.
Photo courtesy: ©Disney, used with permission.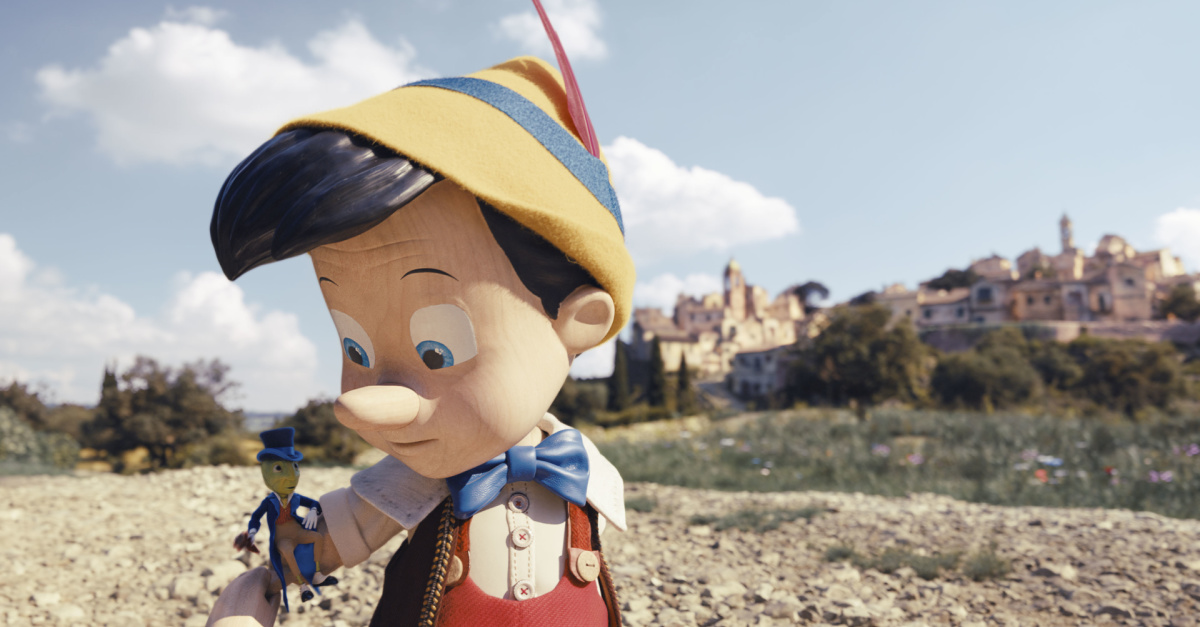 2. It Parallels the 1940 Film
The 2022 version largely follows the plot of the 1940 film, with a few exceptions. Geppetto creates a wooden doll and then wishes upon a "wishing star" that Pinocchio will become a "real boy." As Geppetto sleeps, a blue fairy uses magic to turn Pinocchio into a talking doll. Pinocchio is sent by Geppetto off to school but is lured away by a sly fox (Honest John) who promises him fame and sends him to Stromboli's puppet show. Pinocchio escapes from Stromboli but is tempted once again, this time to visit the so-called Pleasure Island (which has no cops, parents or rules). He escapes Pleasure Island and is reunited at sea with Geppetto, yet the two are swallowed whole by a sea monster (Monstro), who subsequently spits them out onto dry land when Pinocchio starts a fire. In the film's final moments, Pinocchio turns into a human.
The film has a few noteworthy additions and changes. In the 2022 version (and unlike the 1940 film), Pinocchio does indeed make it to school but is kicked out by the headmaster, who tells him, "school is for real children, not ridiculous puppets." In another change, Pinocchio isn't visited by the blue fairy when his nose stops growing. (Instead, it shrinks when he apologizes for his fibs.) The biggest change takes place at the end: In the 1940 version, Pinocchio drowns and is brought back to life (with Geppetto praying by his bedside). In the 2022 version, it is Geppetto who dies and is revived as a crying Pinocchio sings When You Wish Upon a Star.
Photo courtesy: ©Disney, used with permission.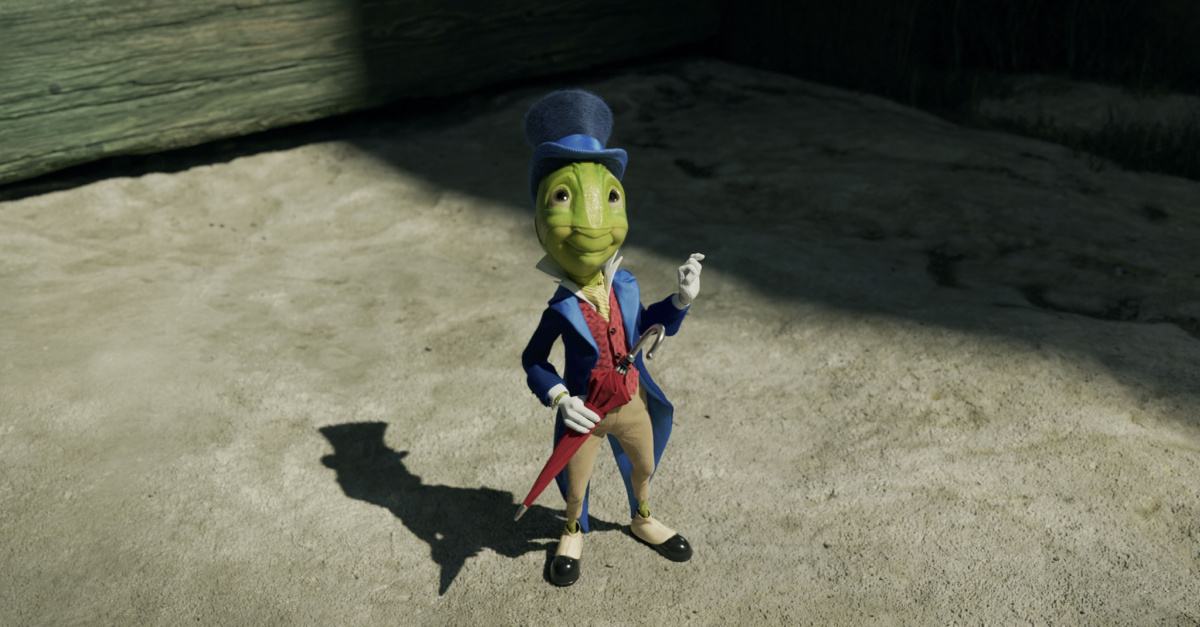 3. It Is a Lesson on the Conscience
Of course, the backdrop to the plot is the moral tale about Pinocchio, who is created without a conscience. The blue fairy appoints a talking insect named Jiminy Cricket to be Pinocchio's conscience until he develops one for himself.
"A conscience is that still small voice that most people refuse to listen to," Jiminy Cricket says. "And that is the entire problem with the world today."
For the rest of the film, Pinocchio stays out of trouble when Jiminy Cricket is by his side but succumbs to temptation when the two are separated. At Pleasure Island – where children steal, lie and vandalize – Pinocchio is told by one of the attendees not to take his conscience.
It's a lesson grounded in Scripture: Romans 2:15 says the law is "written on our heart," and our conscience is "bearing witness."
Still, we must remember that our conscience is tainted by sin. Even though it can be a general guide, it is not the final word on right and wrong. That role belongs to God's Word.
The film also includes solid lessons on temptation, peer pressure and family love. It even has a good message about adoption.
Photo courtesy: ©Disney, used with permission.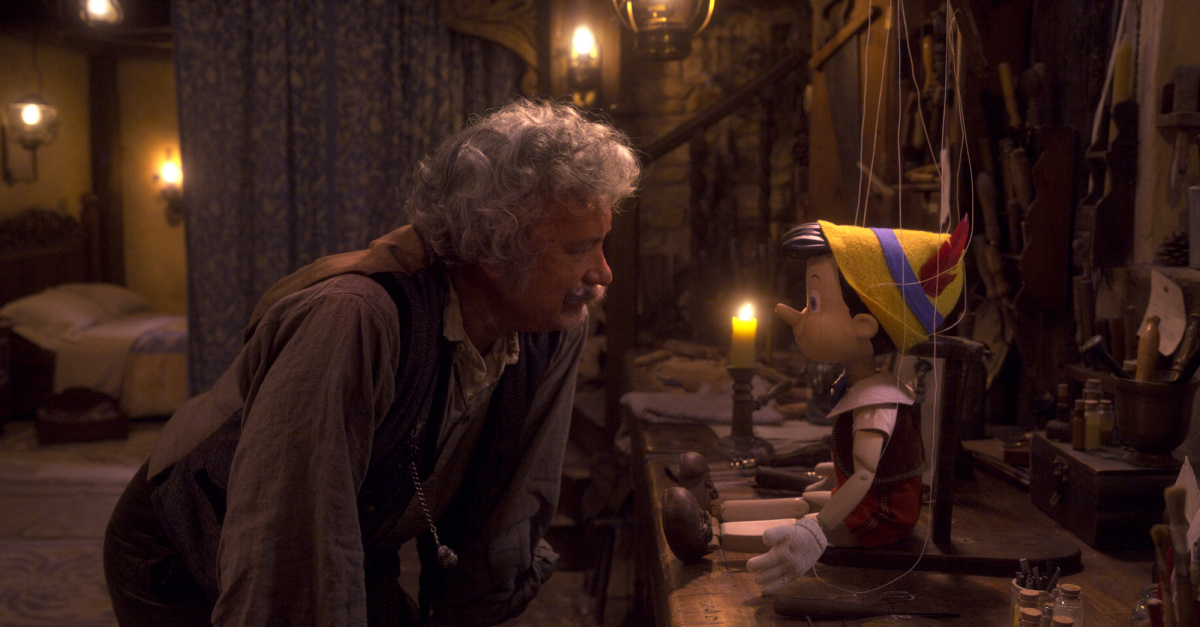 4. It's a Film Kids Will Enjoy
The 2022 version of Pinocchio remains family-friendly, with no sexuality (minus a can-can dance) and only minor language (details below).
But it has been widely panned by critics, who call it pointless, soulless and unimaginative. (Its Rotten Tomatoes score is an awful 30 percent.)
Perhaps Pinocchio is, indeed, another live-action remake that we didn't need. No doubt, the 1940 version is significantly more fun and entertaining.
But if a 10-year-old Martian boy were to land on Earth and watch Pinocchio, I am quite certain he'd enjoy it. I'm confident that most 10-year-old children of Earth will, too. (Mine did.) Just because one thing (1940 Pinocchio) is far better doesn't mean another thing (2022 Pinocchio) isn't good.
Besides, there are children who would prefer a live-action film over a film with 1940s animation. And thanks to this remake, they will be introduced to a classic tale about right and wrong, temptation and conscience. Perhaps they even will be tempted to watch the 1940 classic.
Pinocchio is rated PG for peril/scary moments, rude material and some language. Language details: Sam hill (1), "what the cuss" (1), jacka--- (as a reference to the animal -- 1), "H-E-double hockey sticks (1), gosh darn (1).
Entertainment rating: 3 out of 5 stars.
Family-friendly rating: 4.5 out of 5 stars.
Photo courtesy: ©Disney, used with permission.
---
Michael Foust has covered the intersection of faith and news for 20 years. His stories have appeared in Baptist Press, Christianity Today, The Christian Post, the Leaf-Chronicle, the Toronto Star and the Knoxville News-Sentinel.