8 Things You Might Not Know about Romans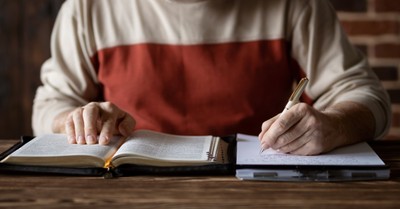 By Kathy Howard, Crosswalk.com
The book of Romans holds a significant place in my faith journey. God used a women's Bible study through this gospel-saturated book to bring me to salvation in Jesus Christ. Although my parents loved Jesus and raised me in church, somehow, I had missed the truth that salvation is all about a relationship with Jesus. But God faithfully continued to draw me to Jesus and used the deep teaching of Romans to claim my heart.
Although the book of Romans is widely loved among Christians, there may be some things about Paul's longest letter that you did not know. The following eight facts will help build a solid foundation for your next reading or study of this beautiful book. (The meaty devotional, "Deep Rooted: Growing through the Book of Romans," takes you on a 40-day journey through Paul's letter to the Romans.)
Photo Credit: ©GettyImages/georgemuresan
1. Paul had not met the believers in Rome.
Although Paul knew a handful of the Roman Christians from other places, he had not yet traveled to Rome. It's possible that the Romans may have felt a little slighted by Paul. After all, the "apostle to the Gentiles," had not yet visited the largest Gentile city in the known world. Although Paul had planned to visit the city for some time, one hindrance after another had prevented it (Romans 1:13).
However, the believers in Rome constantly occupied Paul's thoughts and prayers. When Paul wrote, he expressed his desire to see them. Paul longed to encourage them spiritually and to be encouraged by them. (Romans 1:8-12) He also anticipated adding to their number by passionately declaring Christ among those in Rome who did not know Him (Romans 1:14-15).
When Paul wrote this letter, a visit to Rome finally felt within his grasp. Paul likely wrote Romans around 57 AD, near the end of his third missionary journey during a three-month stay in Corinth (Acts 20:1-3). After he left Corinth, Paul planned a quick trip to Jerusalem to deliver an offering he'd collected for the believers there, then he would head to Rome (Romans 15:25-28).
2. Paul wore chains when he finally met the Romans.
Paul's visit to Jerusalem didn't go as planned. After some of the Jews made false allegations against Paul and incited a riot, Paul was arrested (Acts 21:27-36). When a murder plot was revealed, the Roman tribune sent Paul under guard to Caesarea (Acts 23:16-35). After two years of unjust imprisonment, Paul appealed to Caesar.
Finally, in 59 AD, after a dangerous journey, Paul arrived in Rome. The believers there had heard of Paul's arrival and went out on the road to meet him. What a sight! Paul may have entered Rome in chains, but the cheers of his brothers and sisters in Christ accompanied him (Acts 28:11-16). Paul would boldly declare the name of Jesus in Rome.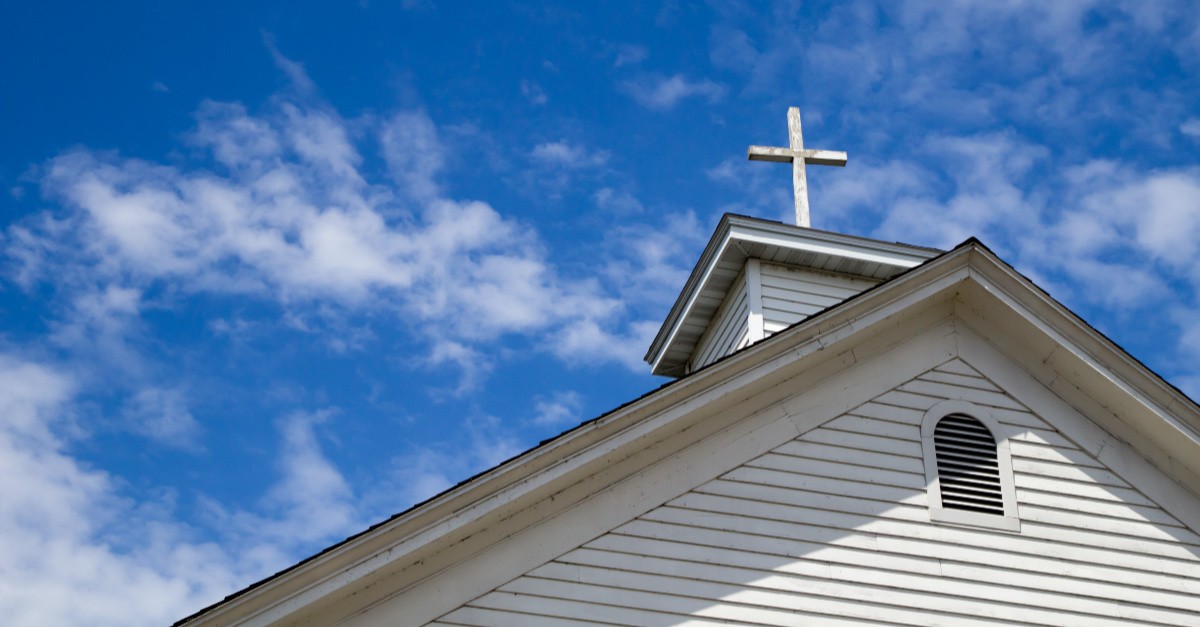 3. The Bible doesn't tell us how the church in Rome began.
In the first few decades after Jesus' return to heaven, Scripture records the establishment of many churches across the Roman empire. But, the church in Rome is not one of them. However, when Paul wrote his letter in 57 AD, the Roman church was firmly established. Although we can't know for sure, it's possible Roman Jews in Jerusalem for Pentecost carried the Gospel home with them. We do know that Jews "from Rome" were there (Acts 2:10). Perhaps they even heard Peter's mighty sermon the day the Holy Spirit arrived with power.
Even though we don't know its starting point, Paul's lengthy greetings in chapter 16 give a little insight into what the church looked like when he wrote his letter. Paul mentioned 26 individuals and two families. Although there are some Jewish names, the majority of the names are Gentile. Many of these names also indicate slaves or freedmen. The wealthy and influential did not dominate the church. Instead, the church in Rome mostly consisted of common, everyday people.
The church did not meet in one big building. At this time in history, churches usually met in homes. The larger the congregation, the more homes they needed. In his greetings, Paul cites as many as five separate house churches, and there were likely even more. Just imagine! Believers gathered together in homes all across that huge ancient city to worship God and fellowship together!
4. The letter was delivered by a woman.
We may not be certain how the Gospel got to Rome, but we do know how Paul's letter arrived. In his greetings, Paul's high commendation of a female believer named Phoebe seems to indicate her as the letter carrier.
In fact, women occupy a prominent place in Paul's list of greetings in Romans and represent various walks of life – single, married, mothers. The descriptions also confirm women held significant roles in the early church: Priscilla the teacher and discipler (vs 3-4); Junia a prisoner for Christ (vs 7); and the unnamed mother of Rufus who also mothered Paul (vs 13). But Phoebe, who is not mentioned anywhere else in Scripture, got the most ink in this passage.
Phoebe was a deaconess in the church in Cenchreae, a Greek seaport just two miles east of Corinth. If Paul wrote the letter during a stay in Corinth, perhaps Phoebe stopped by on her way to Rome to pick it up. Phoebe had also significantly participated in Paul's ministry (Romans 16:1-2).
Photo Credit: ©Getty Images/Ehrlif
5. Paul wanted to foster unity between the Jews and Gentiles in the Roman church.
Although likely founded by Jewish believers, by the time Paul wrote, the church included a significant Gentile population (Romans 1:13). In fact, for a while, the church would have been solely comprised of Gentiles. In 49 AD, Emperor Claudius expelled all Jews from Rome due to disturbances among them over "Chrestus." Scholars believe Jews were arguing over the claim that Jesus was the long-awaited Messiah. After that, only Gentiles comprised the Roman church until Jews returned to Rome after Claudius' death in AD 54. By the time Paul wrote, the church included Jews and Gentiles.
Sadly, the Jews and Gentiles had trouble getting along. Many of the Jewish believers felt as though they should continue to follow certain aspects of the Law. Paul specifically cited meat sacrificed to idols and the observance of certain Jewish holy days (Romans 14:5-6). But the Gentile Christians understood that their standing in Christ freed them from these legalistic regulations.
The Gentile believers embraced their freedom in Christ. But the Jewish Christians struggled to step away from the long-held traditions. Paul encouraged believers on both sides to stop quarreling over "opinions" or "disputable" matters (Romans 14:1) and put their fellow believers ahead of their own desires.
6. Paul considered Rome a stopover on his way to Spain.
The apostle Paul was both a minister of the gospel and a pioneer. For more than two decades he had carried the Good News of Jesus from Jerusalem to Greece. Paul had strategically planted churches in the principal cities of four Roman provinces - Galatia, Asia, Achaia, and Macedonia. During this time, he traveled almost 7,000 miles. Now he longed to take the gospel to new territory, to places where the name of Jesus had been proclaimed. For Paul, this meant Spain (Romans 15:24). And Rome was on the way.
But Rome would not simply be a quick stop. He needed time to rest and fellowship with believers (Romans 15:24). He desired to encourage them and be encouraged by them (Romans 1:12). And Paul longed to also preach the gospel in Rome (Romans 1:15).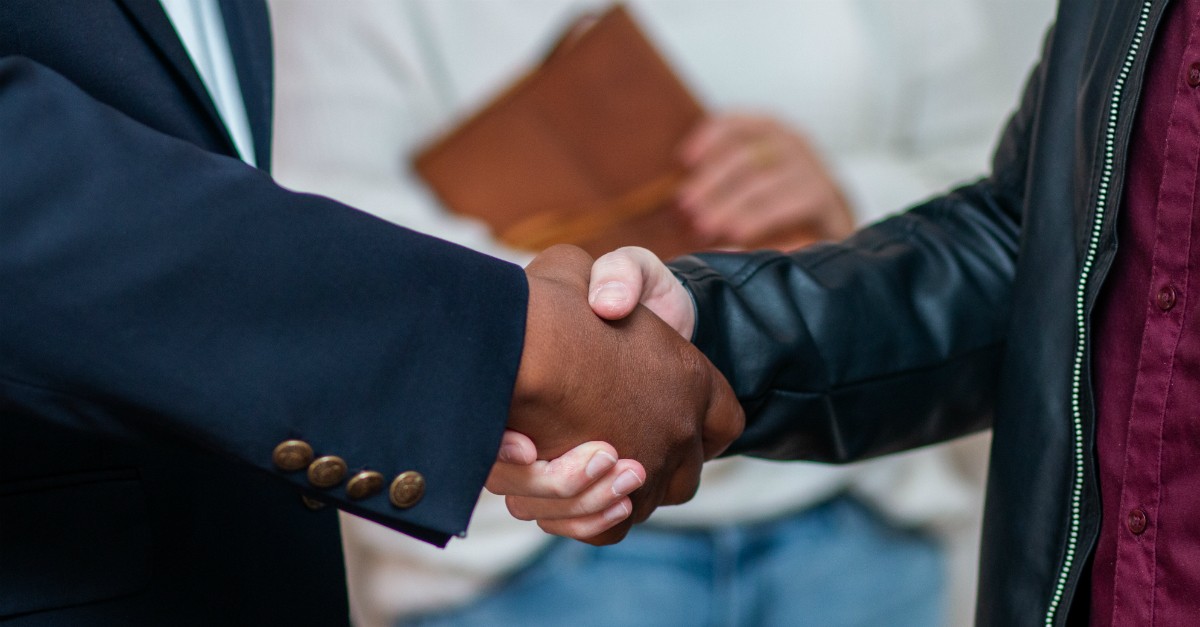 7. Paul expected the Roman Christians to partner with him in ministry.
Paul planned to take the gospel westward from Rome into Spain and he expected the Roman church to help support his mission efforts (Romans 15:24-28). Their help might include funds, Latin translators, and even a base of operations for ministry to the west. If so, the church needed a full explanation of the Gospel Paul had been preaching to confirm his doctrine was sound. He provided this and more in his letter.
In addition to boldly asking for their physical help in ministry, Paul also asked for their prayers. His request shows us that prayer is far more than a passive activity. Paul viewed their intercession on his behalf as active participation in his ministry and struggles (Romans 15:30). Their prayers would provide protection for the missionary and fuel for his mission.
8. Paul spent two years under house arrest in Rome.
Paul may not have been free to walk the streets of Rome, but the gospel was not hindered. "He lived there two whole years at his own expense, and welcomed all who came to him, proclaiming the kingdom of God and teaching about the Lord Jesus Christ with all boldness and without hindrance" (Acts 28:30-31).
The book of Acts ends with Paul under house arrest in Rome. Although the Bible does not record what happened next, Paul's letters and early church tradition offer clues. Likely, Paul was released from this first Roman imprisonment (Philemon 22, Philippians 1:19-26, 2:24) and continued his evangelistic work for a few more years (1 Timothy 1:3, Titus 3:12). Then, based on Scripture (2 Timothy 4:6-7) and tradition, Paul was arrested a second time in the mid-60's AD and beheaded by order of Emperor Nero. He declared Christ to the end. (To learn more about Paul's life and ministry, see "Deep Rooted: Growing through the Book of Acts.")
Photo Credit: ©Sparrowstock