7 Prayers for God to Move the Mountain of Addiction in Your Life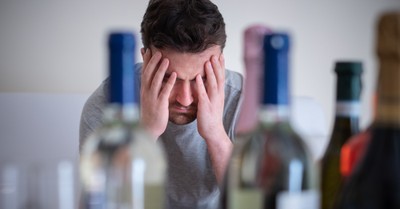 By Jennifer Heeren, Crosswalk.com
Addiction is defined as compulsively engaging in a behavior that eventually prevents you from being able to control that behavior. You can become addicted to many things: drugs, alcohol, food, caffeine, television/entertainment, social media, security, approval, gaining wealth, striving for health/beauty, comfort, and many more things. Addictions can stem from trying to gain pleasure and/or trying to avoid pain.
The Bible calls addiction a form of sin that enslaves someone to an activity that prevents them from serving God. It is also called idol worship. You are looking for something in the world to bring you peace, even though peace can only be found in a relationship with God. Trying to fulfill your wants and desires in anything else but God is futile. At best, you will only receive fleeting bits of happiness that only lead you to want more of whatever you're addicted to. Ultimately, you are always left emptier than before you started. Addictions can also happen when someone is trying to hide or run away from some kind of pain, whether physical or emotional. You're trying to solve problems in something else other than God.
Pain handled in God's way produces a turning from sin to God which leads to salvation, and there is nothing to regret in that! But pain handled in the world's way produces only death. 2 Corinthians 7:10 CJB
Addictions may need medical help, emotional counseling, and accountability with other people to help keep you on track. But prayer throughout the process is also necessary. God will direct your steps as you seek Him and His help. He will get you through, bring you people who can support you, and help you to overcome any addiction.
Here are seven prayers to help you deal with addictions in your life.
1. Go to God
Dear Lord, my natural human tendency is to go to something in the world to solve my problems because it feels more tangible than asking You for help. All too often, I am a slave to sin and my own poor choices. I don't want to do what is wrong, and I do want to do what is right. Help me to look to You and Your solutions first and foremost in my life. Continue to cultivate a love for Your word in my heart and soul so that I will turn to You whenever I am in need. When I look to the world's answers to my problems, help me remember that You have freed me from this tendency. Help me to walk out this freedom in my life. Thank You, Lord, that the answer to any problem I have is in You and Your truth. Amen (Romans 7:14-25).
2. Avoiding Temptations
Dear Lord, I know that addiction to anything in this world is a sin (John 8:34). I'm sorry for going to (Insert an addictive behavior here) instead of You for my comfort. Help me wean myself from that behavior one step at a time with Your help. Help me to go to Your Word for comfort regularly. Your Truth will help me to fight any addiction I find myself running to. You will provide the self-discipline that I need. And even better than that, when you provide me with self-discipline, it's got Your love and power to back it up (2 Timothy 1:7). I also know that You will not allow my temptations to be more than I can stand at least not when I have You to help me. You will show me the way to avoid stepping into temptations (1 Corinthians 10:13-14). Amen.
3. Keeping My Eyes and Mind on Heaven
Dear Lord, help me to keep my eyes and mind on heavenly things so that I can keep away from the many worldly desires that look attractive (1 Peter 2:11). The world can turn anything into an idol in my mind. Some of these things aren't bad things. They are okay when they are in their proper place, underneath Your reign in my life. Help me to keep alert so that I can resist the devil when he shows me the seemingly exciting things in the world that could improve my life. These things may be okay, but they can never improve my life, at least not on their own. I need You most importantly, and then I can use some of those things without them taking over my life. After all, what do I have in heaven but You, Lord (Psalm 73:25). None of the earthly things I take comfort in can be taken with me in eternity. Amen.
4. God's Direction Over My Own
Dear Lord, when I follow the desires of my sinful nature, I get sexual immorality, impurity, lustful pleasures, idolatry, sorcery, hostility, quarreling, jealousy, anger, selfish ambition, dissension, division, envy, drunkenness, etc. (Galatians 5:19-21). I would much rather live in love, joy, peace, forbearance, kindness, goodness, faithfulness, gentleness, and self-control (Galatians 5:22-23). The latter direction is Your way, Lord. Thank You for showing me Your Truth and Your Ways. Amen.
5. God's Love and Peace Is Enough
Dear Lord, sometimes I look to things of this world to bring me peace, comfort, and excitement even though none of those things bring anything lasting. Lord, You tell us that we should live in this evil world with wisdom, righteousness, and devotion to You while we wait for that great day when You will be revealed in all of your glory (Titus 2:12-13). Nothing that I look to horizontally can ever compare to Your love and peace that You give so freely. So, I will clothe myself with Your presence and not let myself think about ways to indulge in evil desires (Romans 13:14). Don't let me yield to temptation, but rescue me from the evil one (Matthew 6:13). Amen.
6. The Holy Spirit's Guidance
Dear Lord, help me to live by letting the Holy Spirit guide my life, and therefore, I won't be doing what my sinful nature craves (Galatians 5:16). For You paid a very high price so that the passions and desires of my sinful nature could be nailed to that cross. Therefore, I get to follow Your Spirit's leading in every part of my life (Galatians 5:24-25). And You will restore, support, strengthen me, and help me to stand on Your firm foundation (1 Peter 5:10). Amen.
7. Reward for Refusing Temptations
Dear Lord, remind me that saying no to the temptations that I face has a reward. If I endure and don't give in to the temptations of this life, I will receive a crown of life that God promised to those who love Him. Also, remind me that You didn't place this temptation in my path. Temptations come from the desires in my own heart. You never tempt me to sin (James 1:12-14). On the contrary, You bring me wisdom to walk away from each temptation I face. Amen.
I can be free of all temptations that lead to addiction. If the Son sets me free, I am truly free (John 8:36). Christ has set me free. I want to make sure that I stay free (Galatians 5:1) from the bondage of addictions. The only thing that is safe to be addicted to is the love and grace of God in Christ Jesus. May I never suffer withdrawal from that.
Photo Credit: ©GettyImages/tommaso79
---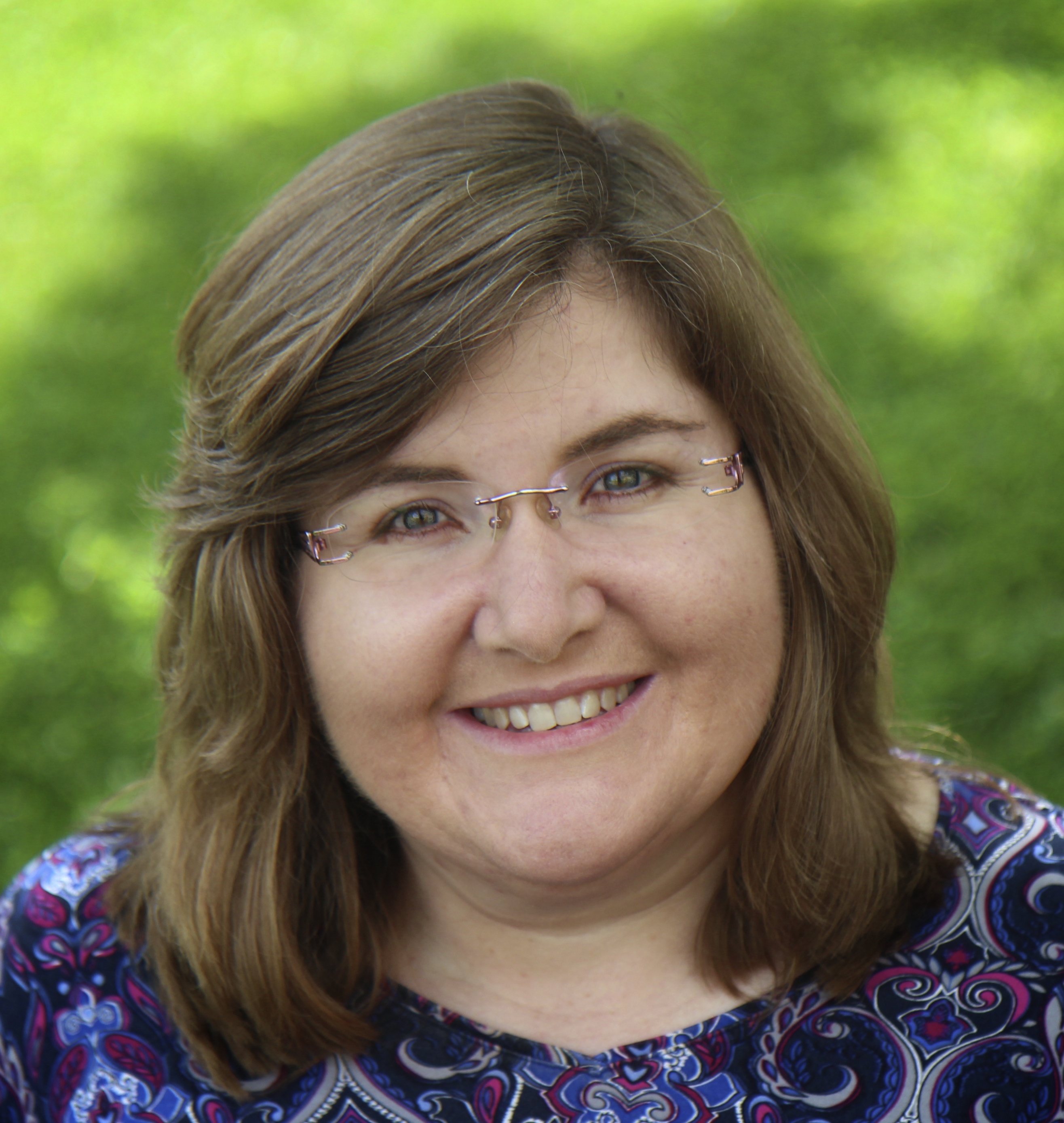 Jennifer Heeren loves to write and wants to live in such a way that people are encouraged by her writing and her attitude. She loves to write devotional articles and stories that bring people hope and encouragement. Her cup is always at least half-full, even when circumstances aren't ideal. She regularly contributes to Crosswalk. Her debut novel is available on Amazon. She lives near Atlanta, Georgia with her husband. Visit her at her website and/or on Facebook.
This article is part of our Prayer resource meant to inspire and encourage your prayer life when you face uncertain times. Visit our most popular prayers if you are wondering how to pray or what to pray. Remember, the Holy Spirit intercedes for us, and God knows your heart even if you can't find the words to pray.
Serenity Prayer
The Lord's Prayer
Prayer for Peace
Morning Prayers
Good Night Prayers
Prayer for Healing
Prayer for Protection
Prayer for God's Help
Prayer for Anxiety
Prayer for Strength
Related podcast:
The views and opinions expressed in this podcast are those of the speakers and do not necessarily reflect the views or positions of Salem Web Network and Salem Media Group.
Related video:
Stock Footage & Music Courtesy of Soundstripe.com Thumbnail by Getty Images
---
Now available is our new Daily Prayer devotional! An easy way to start your day with prayer: read today's prayer and sign up to receive it by email.