3 Big Things We Need to Get Over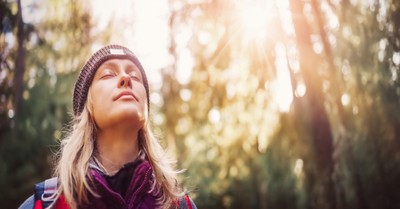 By Chad Napier, Crosswalk.com
Some of the best advice my parents ever gave me was to "just get over it." Whether the problem involved unfair teachers, teenage breakups, breakouts of acne, having a big head with big ears, or getting paid minimum wage to pick up trash at my first job, the advice was the same – get over it! Much of the trouble we bring into our own lives and the strife among our neighbors are issues we "just need to get over." The world will answer and tell us that "it just isn't that easy sometimes."
The difficulty lies in the blindness of our worldly, fleshly, and "under the sun" manner of thinking. We carry around pounds and pounds of baggage that God does not intend or desire for us to allow to be a burden and hindrance. He has provided the means through His Son for the deliverance from our sinful past. He sent us His presence and direction through the Holy Spirit. Finally, His Word promises us that things are not always going to be this way.
Here are three things we need to get over:
Our Sinful Past
Our salvation and liberation from our sinful past are something we should never forget. We must, however, be careful when boasting about the graphic details of our sinful past to those who may justify continuing down a similar path with the hopes that they, too, may have a comparable testimony to share one day. Additionally, it is too easy when talking about our nights on the town closing down bars to do so with a wink and a smile. as if we "got away" with something. The Bible teaches that there is pleasure in sin for a season. However, we cannot convey to the lost or backslidden soul that we in any way long for those days dominated by sin.
One of the few times Paul testified of his terrorist past was in Acts 22:3-4. He told of his heritage as a Jew and extensive training under Gamaliel. He also related that he "was zealous toward God" and "persecuted this way unto the death, binding and delivering into prisons both men and women." Notice in verse three, Paul placed himself in the persecutors' shoes by saying his zealousness toward God was just "as ye all are this day." Paul primarily focused his writing on his newness of life following his Damascus transformation because of Christ. He testified of God's faithfulness toward him despite persecution, beatings, and death threats. He proclaimed the goodness of his Lord in always providing for him even in the most desperate of times. These bestowments he counted as a blessing because Christ allowed him to "get over" his terrible past. He was no longer "that guy."
Who we were before Jesus Christ saved our soul is an important impact on our testimony. We were wretched scoundrels, lost, and on our way to a devil's hell until Jesus changed us from within. Nevertheless, we must be careful not to dwell on who we were more than who we are now. Our life once dominated by drugs, alcohol, gambling, pornography, adultery, or any other fleshly satisfying sin is certainly worth noting to those who may have similar consumptions. However, we run the risk of glorifying our past to a degree in which we give the lost the perception it is acceptable and normal to enjoy this season while delaying salvation.
The Way Things Are in a Sinful Present
Today is the day for salvation for anyone who has yet to experience spiritual transformation through Jesus Christ. Once the conviction of the Holy Spirit "informs" the sinner of his or her lost condition, it is time to "get over" the sinful present. The only way to "get over" the miserable state of sin is by placing full faith in Jesus Christ as Lord and Savior. Joining the local church, singing in the choir, or teaching a children's Sunday School class are admirable endeavors but do nothing for a lost man to change his lost condition.
In John 4, we are introduced to the woman who was confronted by Jesus at the well at Samaria. She, too, had things to get over. Jesus let her know that the water drawn from the well dug by Joshua was insufficient for her real need. Certainly, this same well had given her and her family physical provision for years without fail, but Jesus was hinting at her present spiritual need. This water did nothing for her present state. After introducing her to the water which provides everlasting life and sustenance, Jesus made mention of her husband. After she informed Him that she had no husband, Jesus told her that was true, "for thou hast had five husbands; and he whom thou now hast is not thy husband."
The woman had obviously attempted to find peace and sustenance in the wrong places. Bad marriage after bad marriage finally led to the current "roommate" living arrangement. After the meeting with Jesus, however, she came to the realization of her need and the solution. Ironically, that seventh man who came into her life made all the difference.
The Way Things Used to Be
The older I get, the more I find myself longing for the past. I want to worship with those dressed up, gray-headed deacons sitting with their wives on the front row. I desire to look unto the choir and see the same faces I saw in my teenage years belting out "Glory Road." I miss the old-style preaching with one focal verse and then 30 minutes of being a channel of the Holy Spirit. When speaking with an "under the sun" mentality, Solomon in Ecclesiastes 7:10 wrote to "say not thou, what is the cause that the former days were better than these?" All too often, we allow the worldly thought of longing for the past to ruin our blessed present.
Following the discourse with Jesus, the Samarian woman at the well saw Him as being a prophet and then mentioned where their "fathers worshipped in this mountain; and ye say, that in Jerusalem is the place where men ought to worship." Jesus then explained to her a day is coming "when ye shall neither worship in this mountain, nor yet at Jerusalem, worship the Father." He was referring to His soon death and resurrection, which would be followed by the coming of the Holy Spirit. The body of the believer would be the new temple, and "true worshippers shall worship the Father in spirit and in truth." She came to the well thinking her greatest need was for water. She first had to get over her past and present before realizing what Jesus had to offer. Jesus told the woman at the well that the place and style of worship is not going to always be this way.
Jesus has the same message for the church today. There is coming a day when we will witness the glory of our Heavenly Father as never before. Our souls, which have been saved and transformed by the redeeming blood of Christ but are still contained in sinful flesh, will be reunited with our glorified body like unto our Savior. Our schedule for Sunday worship with three songs and then a sermon will be a thing of the past. Revelation 4 paints the church as a picture of never-ending worship around this majestic throne, singing, "Holy, holy, holy, is the Lord God Almighty" and "Our Lord and God! You are worthy to receive glory, honor, and power. For you created all things, and by your will, they were given existence and life." Today, we love to sing the refrain of "Redeemed, redeemed, redeemed by the blood of the Lamb," but one day, we will comprehend the full realization and the high cost of our redemption. Our hope for this day is something we will indeed "get over" because it will soon become a reality!
Photo Credit: Getty Images/LeManna
---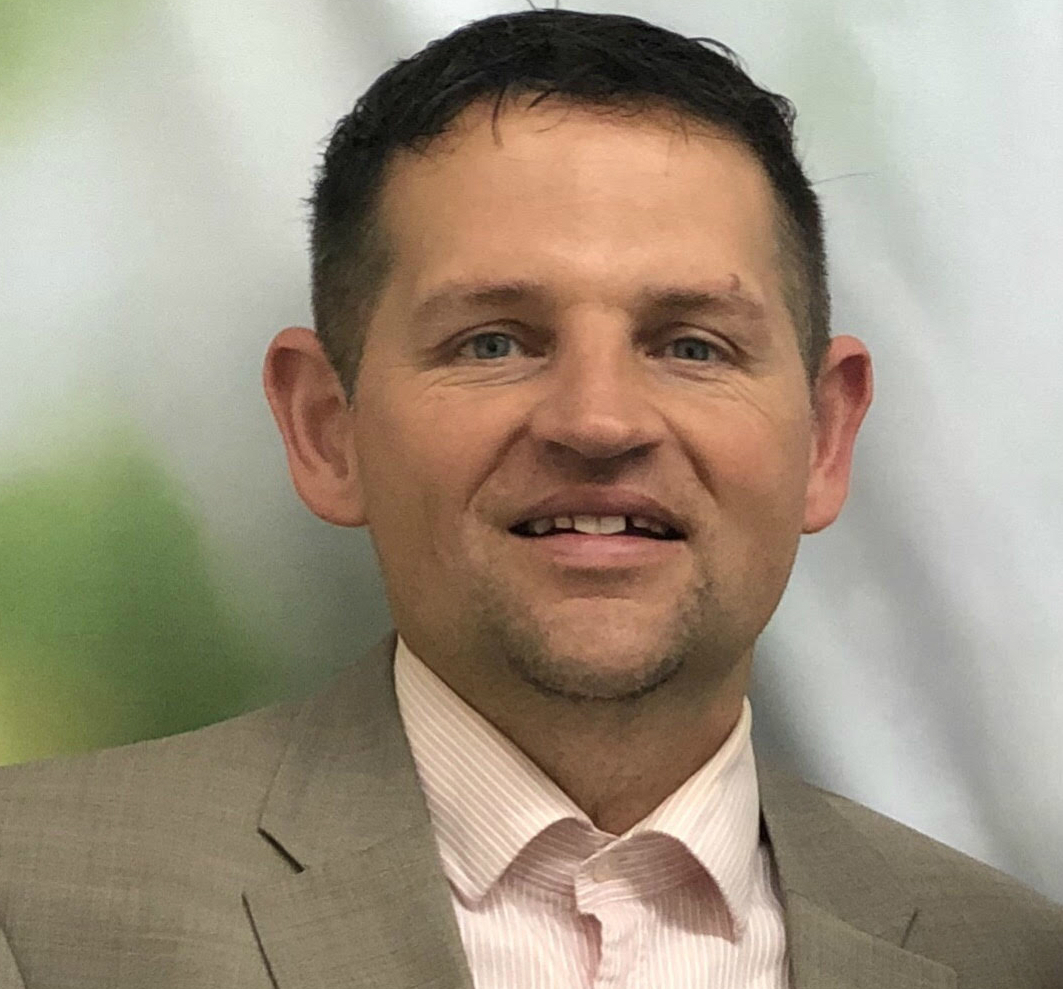 Chad Napier is a believer in Christ, attorney at law, wannabe golfer, runner, dog lover, and writer. He enjoys serving his church as a deacon, Sunday School teacher, and fill-in preacher. You can find him on Facebook and Twitter. He and his wife Brandi reside in Tennessee with their canine son Alistair.
LISTEN: Being Complete in Jesus (Understanding Matthew 5:21-48)
Hearing Jesus is a devotional journey through the gospels, where we explore the teachings of Jesus chapter by chapter. If you're seeking to live a life that reflects God's, this podcast is for you.
The views and opinions expressed in this podcast are those of the speakers and do not necessarily reflect the views or positions of Salem Web Network and Salem Media Group.
WATCH: 10 Sins Christians Downplay (and Why They're So Destructive)
Stock Footage & Music Courtesy of Soundstripe.com Thumbnail by Getty Images