7 Things to Tell Yourself If COVID Crashed Your Dream Wedding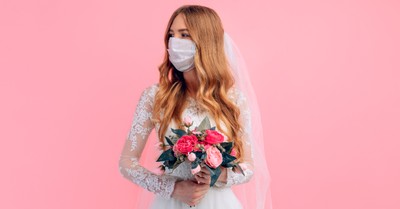 By Cindi McMenamin, Crosswalk.com
Every young woman dreams of her wedding day. The perfect venue. The perfect dress. The perfect celebration to remember for a lifetime.
Besides the normal stresses of planning a wedding--plus the pressure from reality shows and social media to make your wedding a grand event--add a Pandemic to the mix and it can produce one stressed-out bride.
If COVID crashed your dreams of having the wedding you've always wanted, you are not alone. You also didn't lose as much as you may think. Here are seven things to tell yourself if COVID impacted your dream wedding:
Photo Credit: ©GettyImages/Mark Dymchenko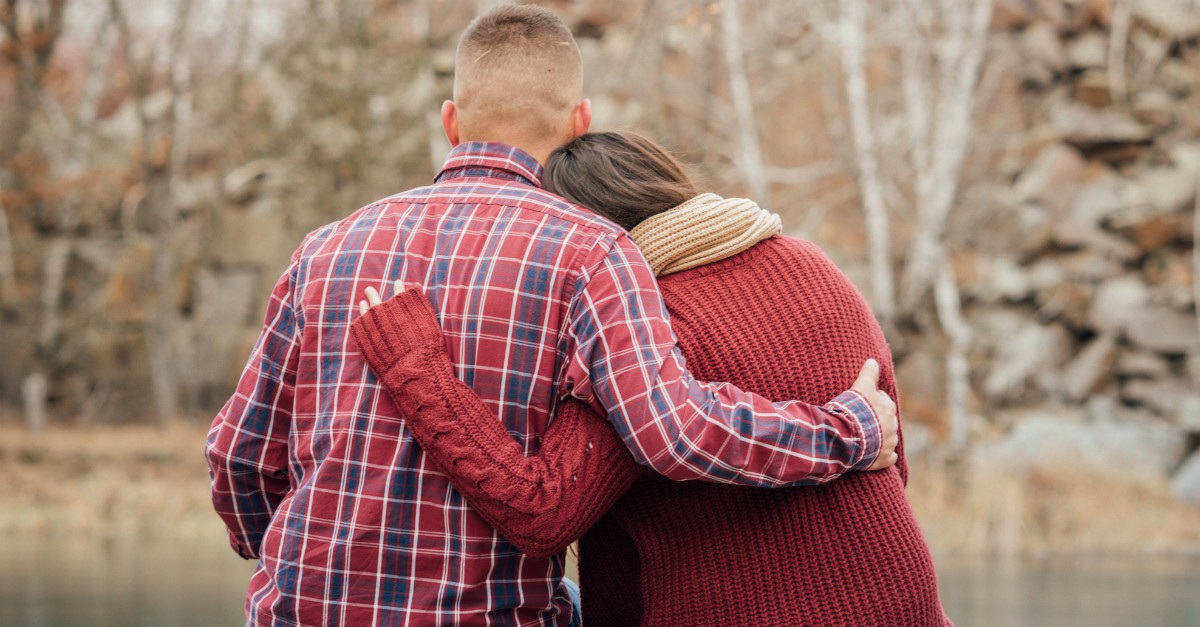 1. You and Your Spouse Learned Resilience
If you had to deal with disappointments, cancellations, reschedules, and lots of improvising, you received some great training for marriage. Married life is all about weathering the ups and downs, dealing with the unexpected, and getting through the unthinkable.
Just as you had to work through one challenge after another with your wedding plans, you learned a resiliency that will help you get through whatever life--or marriage--throws at you and your spouse.
Emily and Jake, who had dated for eight years, set their June 2020 wedding date in November of last year. When COVID hit in March they were optimistic and thought this whole thing will blow over by June.
When it didn't, the couple kept adjusting their plans as the wedding date drew closer, paring down their invitation list from 200 plus guests at a vineyard venue to about 60 guests on their friends' property. Then the California residents learned two days before their ceremony that any type of public reception in their state was prohibited by law.
In addition to canceling the reception, the father of the bride (who was also the minister) learned he had possibly been exposed to COVID, so physical distancing was incorporated and masks were worn by guests and the wedding party the entire time. Although initially disappointed, the couple moved forward with their altered plans and learned that they could, in fact, weather anything.
"Ultimately, it didn't matter what we had wanted for our wedding," Emily said. "It just mattered that our love was stronger than all of that."
Photo Credit: ©Unsplash/Jacob Postuma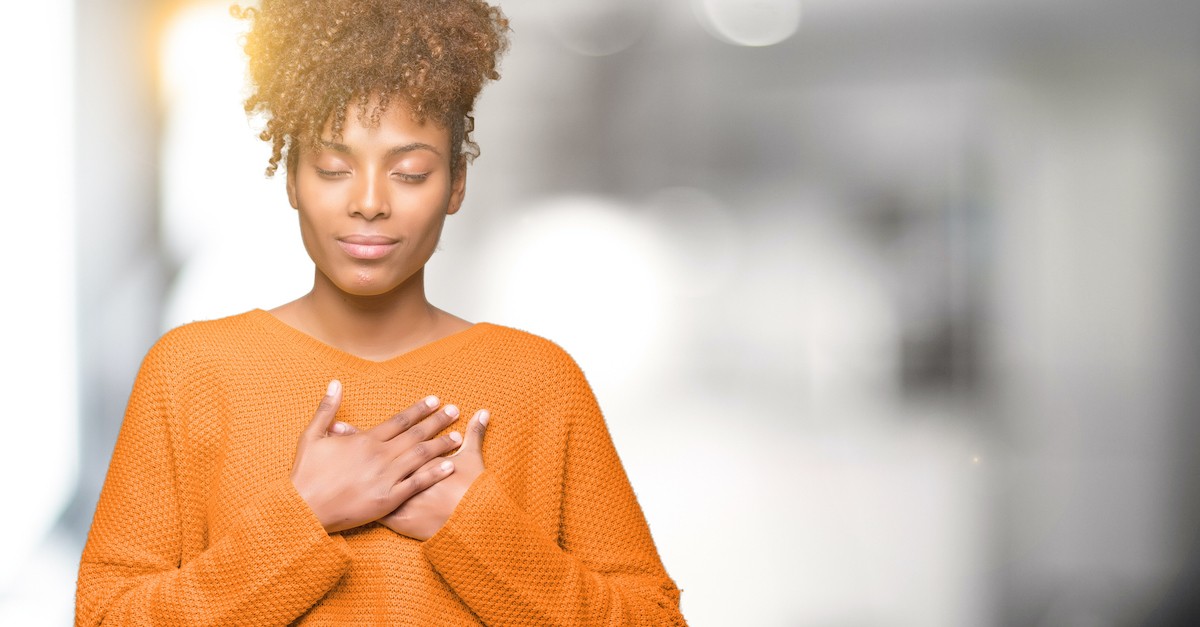 2. You Learned How Much God Can Be Trusted
Josh and Shay planned a December 2020 wedding a year ago. But when the pandemic happened, rather than postponing, they ended up moving the wedding forward to July.
It took a leap of faith at every turn when it came to how many they could invite, what the mandates would be in the state of Virginia by the time the wedding took place, how to responsibly keep people safe, where to get a caterer, and so on.
But, Shay said, "We prayed about every step and once we did the doors opened and everything worked out. Every single thing that became a worrier or stressor for me during planning, God found a way to provide for," Shay said.
The day-to-day dependence on God for everything to work out gave her and Josh a valuable life lesson for marriage: "When we got married we saw God's track record in how He provided for us in every step of the wedding planning and we gained confidence that He will continue to provide for us every step of our married life, as well."
Josh and Shay got to see Proverbs 3:6 come to life before their eyes: "In all your ways acknowledge him, and he will make straight your paths."
God knows your heart, he knows how much this day means to the both of you. God delights in showing up for you to prove that his love can be trusted, even in the smallest of details!
Photo Credit:©GettyImages/AaronAmat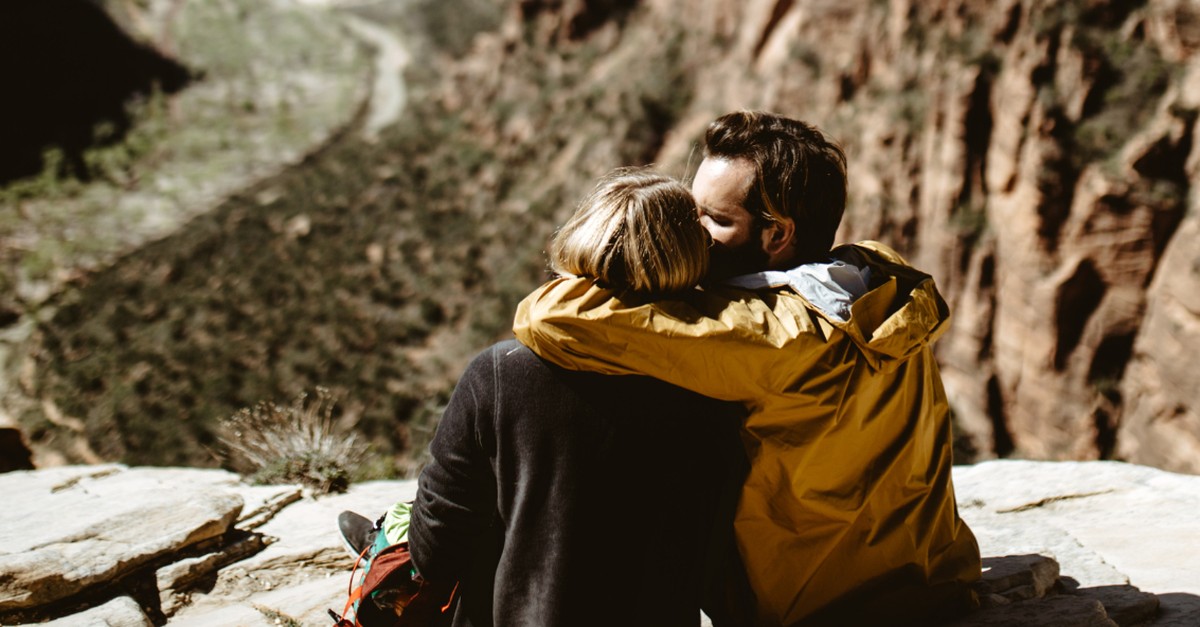 3. You Agreed to Start Your Life Together Simply
In many ways, you and your spouse settled for a simple wedding. And that indicates you both are willing to be content. That's important in marriage. If you can be content with a scaled-down wedding because you simply wanted to be with one another, you're more likely to be content with a scaled-down budget, a scaled-down home, and a scaled-down lifestyle, which amounts to less stress in a marriage.
Greg and Bonnie had planned a large wedding at the request of both of their families. "I had put so much work into coordinating everything – the flowers, cake, venue, cookie bar, dress," Bonnie said. "It all took so much mental energy and so much time planning, that I was initially devastated when everything had to be canceled."
But instead of rescheduling--and because they couldn't even elope due to heightened travel restrictions in early May--they accepted an offer from a family friend (who was ordained) to marry them in her parents' backyard.
"My parents decorated their backyard for us, we wore more casual wedding attire, and got married under my childhood gazebo," Bonnie said. "It was so beautiful and intimate. I got to marry the man I love dearly without the distraction of a large wedding. It was just good people and good food, and a whole lot of love that day. Plus, my mom made a cake that would blow any bakery out of the water!"
Shay experienced the joy of simplicity with her wedding planning, too. "I always dreamed of having an expensive wedding dress and picking one out of dozens I would try on," she said.
"But I ordered mine on Etsy and it fit like a glove. It helped me appreciate the simplicity of things. I didn't have to sort through all the options, I could just lean into one and trust God with the results. Even when we ordered the wedding desserts, we thought Let's just go with something simple that we don't have to stress over and it turned out the simple things were what we wanted anyway and what our guests enjoyed the most."
Photo Credit: ©Unsplash/Clarisse Meyer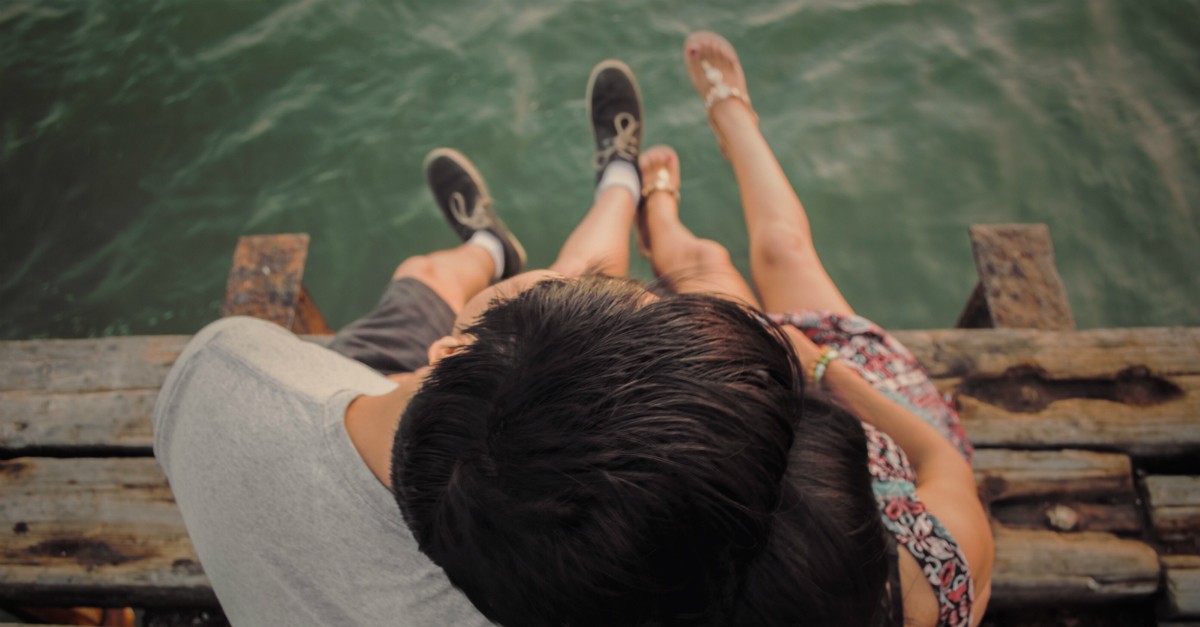 4. You Were Able to Find the Good amidst the Disappointments
Being able to find the silver lining in any situation is a huge asset for a newly married couple. It means you two can weather the storms, as well as the sunshine.
Emily, whose wedding with Jake lost its reception at the last minute, said: "We had our ceremony on the grass area of our friends' home. When we were done, we said our thank you's, took our pictures, came back, and everybody was pretty much gone."
While that might've seemed like a disappointment, she said "the good thing was we got to take as long as we wanted with the pictures; there was no pressure to hurry through them in order to get back to the guests and back on schedule for the dinner and the rest of the entertainment that was lined up. Weddings are so scheduled, they're all about timing. We didn't have that distraction."
And God apparently knew what they needed most that day. Emily said when they finished taking pictures she was so exhausted and if they had to hang around for another 3-4 hours entertaining guests she wouldn't have been able to do it.
Proverbs 19:21 says, "Many are the plans in a person's heart, but it is the Lord's purpose that prevails."
When you can trust God with how circumstances will turn out and find the blessing in the bitter, you are better prepared for marriage. You will be able to see God's hand in every situation that comes your way, and be able to remind your spouse of it when one of you falls.
With God, there is always a silver lining even if you can't see it yet.
Photo Credit: ©Unsplash/David Nunez
5. You Learned God's Plans are Better Than Yours
In Ephesians 3:20 we are told God is able to do "immeasurably more than all we ask or imagine, according to his power that is at work within us." That's true when it comes to planning a wedding during a pandemic, too.
"I was super bummed (at all the plans that fell through) until the day of the wedding," Emily said. In retrospect, she now sees that she and Jake got more than they had wanted. "I don't think the ceremony and the day could've gone any more perfect," she said. "All the craziness, all the emotions of Can we just postpone? turned into This couldn't have been more perfect for us."
"No, our wedding didn't turn out the way we imagined it, but it was God's plan and it turned out to be so much more intimate and we didn't have to worry about anything--our guests, the timing of the evening's events, or whether or not everything turned out the way we had planned it."
God knows you inside and out—Psalm 139 tells us that he is familiar with all our ways. He knows what is best for you in the end. Trust that he is experiencing all this with you, but he's working in all the big and small ways to give you exactly what your heart needs.
Not only might your wedding have been less disappointing than you expected it to be, it might be even more than you could have asked for or imagined! (And certainly, none of us would have imagined having our wedding during a worldwide pandemic!)
Photo Credit: ©iStock/Getty Images Plus/ipopba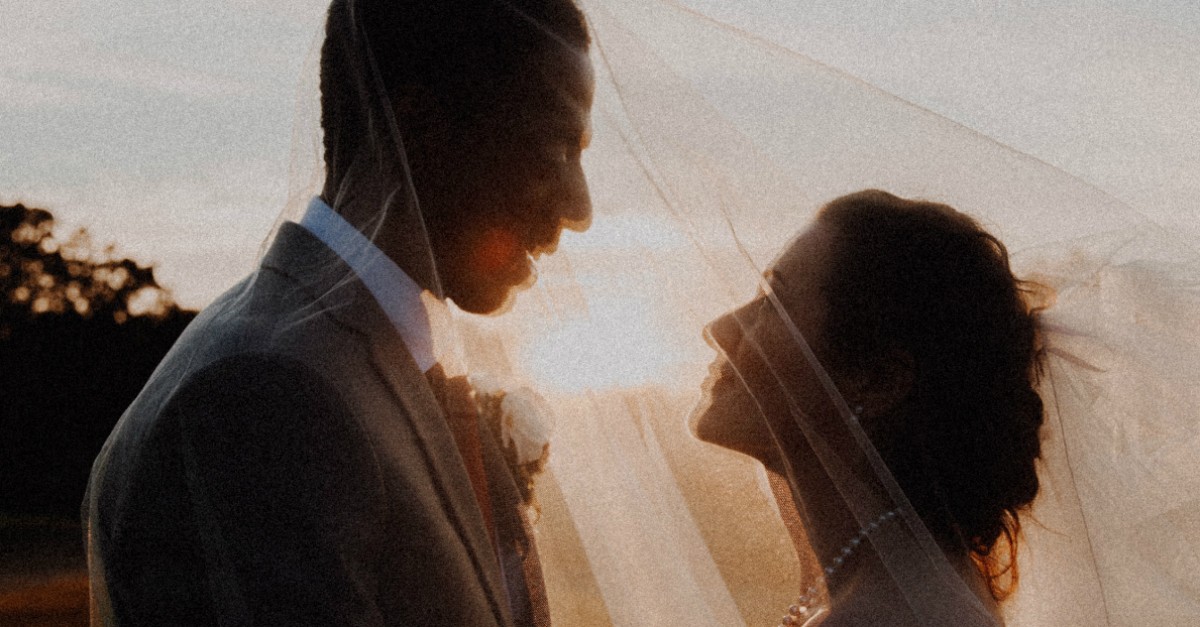 6. You Demonstrated That Vows Were More Important Than a Venue
When you stayed with your date, pared down your plans, and focused on the marriage, rather than the glitz of a wedding, you showed that your vows were more important than your venue. Your love for each other was more important than the show.
Starting your life together with promises made before God was more important than putting it all on hold so you can host the social event of the year.
"Such an emphasis is always put on the wedding plans and wanting everything to be perfect but we realized the most important thing is the couple getting married, their love for each other, and sharing it with the people they love the most," Emily said.
"For me, this intimate wedding was so special. I am so very glad we went through with it rather than canceling for a later date."
Bonnie, too, has no regrets that she and Greg didn't have the big wedding each of their parents had hoped for. She realizes what they did have was special in so many ways.
"We couldn't have done it had peace in our hearts without the love and understanding of some of our closest relatives," Bonnie said. "Even with a high risk of getting COVID, most of them were so loving and encouraging. I'm truly thankful for the experience."
Of course, most people dream of their wedding for years. But how many of us dream of a godly marriage in the same way? You showed that your covenant with your spouse and with God was more important than a temporary occasion. And that eternal mindset will serve you well for the rest of your life.
Photo Credit: ©Unsplash/Isaiah Rustad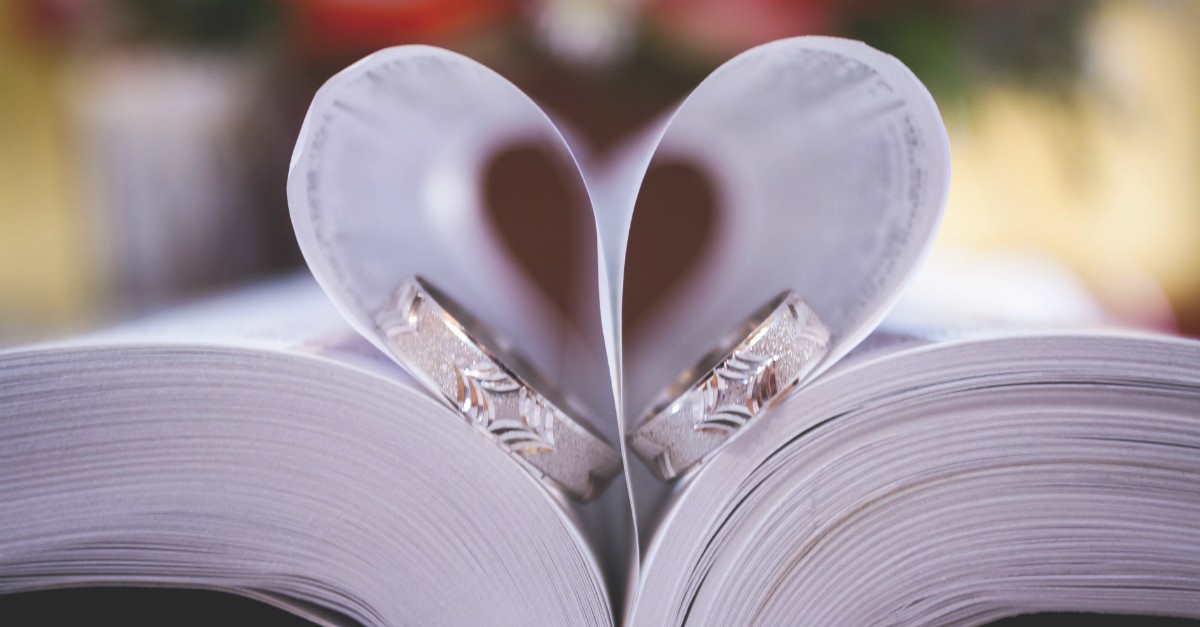 7. You Learned God Is Still Sovereign and He's Still Good
Even though everything didn't go as you had wanted or originally planned, chances are you learned that God's ways are still better than yours. Isaiah 55:8-9 says, '"For My thoughts are not your thoughts, nor are your ways My ways,' declares the Lord. 'For as the heavens are higher than the earth, so are My ways higher than your ways and My thoughts than your thoughts" (NASB).
Emily said she and Jake will not "redo" their wedding in order to have a reception once larger venues are allowed.
"I don't want to re-do the best day of my life," she said. "I don't want to stage a wedding. How it happened for us is how God intended for it to happen. It goes to show our plans are never our plans. They are controlled by God. He knew that this was best for us. And it was."
Shay added, "Even though no wedding turns out the way we planned doesn't mean God's hand wasn't over it. There's always a reason for the wedding God will give you."
Knowing God's good character will give you confidence in whatever your day will bring. Even if at face value, you end up totally disappointed—there is still good to be soaked up knowing that God led you to your spouse and has a lifetime of blessings ahead of you.
You have learned so much on this journey and had to deal with things almost no bride in the history of time has had to deal with. Take a breath. Be proud of yourself. Know that God's love is surrounding you at every turn.
Photo Credit: ©Pexels/Alejandro Avila