A Prayer for Your Child's Safety in a Dangerous World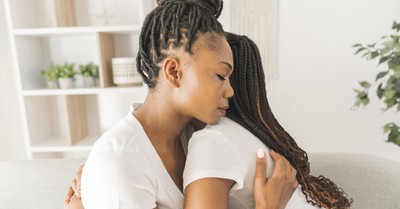 By Alicia Searl, Crosswalk.com
"Mom, hurry. Please." This was one of several texts I received from my oldest daughter last year when she found out a threat was circulating around on social media about a possible shooting in her high school. I missed the email from the principal and dismissed her first few texts as I was in the middle of a Bible study and placed my phone on silent. However, after hearing the "emergency ding" go off, my gut told me something was gravely wrong. My heart sank when I saw the influx of her messages and several missed calls.
While I was able to get to her school in eight minutes, being twenty minutes away, I felt like I had failed her. The safety net that she reached out to didn't respond. I wasn't available at the time she needed me most.
Thankfully, nothing happened that day. But I can assure you, it put me (along with many other parents) on edge for quite some time. It also put a few things in perspective for our family and opened up a difficult but greatly needed dialogue.
When I think back on the whirlwind of that day and how it all seemed so surreal, what I remember most is wanting just to hold my girl. There was this immediate need to wrap her up in my arms and to let her know she was safe. While also offering my heartfelt apologies for letting her down.
These past two years haven't been easy. Everyone has been on edge. It's evident our children are hurting, and parents are struggling to do their best. And maybe, like me, you are holding on to a bit of guilt or regret. Perhaps you feel lost on how to parent in this day and age, leading you to want to run and hide from all the dreary headlines, the negativity, the fear-mongering, the craziness - everything.
Friend, I wish I had the right words to say that could put your heart at ease. I wish we didn't have to live with worry and feel the need to hunker down and retreat in order to feel safe. But, what I have realized is that when my emotions rise to the top and try to choke out my clarity, that's usually when God steps in. Here is one thing I do know for certain: Things in this life will get scary, but God's safety net is wide, and He keeps it open for us to fall into every single time we waver.
Holding on to guilt. Reliving the past. Having regret. Running and hiding. Those notions won't get us anywhere. We will fail our children from time to time, no doubt about it, but we must etch in our children's hearts that our God will never fail them. He is their safe refuge in times of trouble.
As parents, we must be mindful of the dangers of this world, but at the same time, put our trust in our firm foundation found in Jesus.
1 Corinthians 16:13 tell us Be on your guard; stand firm in the faith; be courageous; be strong. Hold on to this verse and put it somewhere you will see daily if you find yourself bending to fear.
Let's also not forget the power of our prayers. Join me as we lift up our children to the Lord.
A Prayer for Our Children
Faithful Father,
We come to You with heavy hearts, aching for the safety of our children in a lost and broken world. Lord, we desperately need You. Where we fail and fall into the trap of sin and walk in fear, we are so thankful for Your continual faithfulness to us. Please grant us forgiveness when we sway with our emotions and become consumed with worry, anxiety, and endless concerns. Lead us back to Your light and Word, speaking Truth boldly over our anxious hearts. We want to be the parents You are calling us to be, so we ask You to be evident and present in our lives. We lift up our hearts and children to you, O God.
Thank you, Lord, for the blessings You have poured out on us through our children. We often forget to see them as the gifts they truly are as we grow weary and frustrated on this parenting journey. When we grow faint and let failure and mistakes define us, leaving us feeling inadequate, will You rekindle our hearts? Remind us that You are our greatest comforter, and our identity is found in You alone.
Lord, grant us peace. A peace that surpasses all understanding. We know that our children are ultimately Your children, and we are ever so thankful that You have entrusted them to us. We also are so grateful that You know each of Your children personally and intimately. This is why we ask that You graciously walk with each of us, offering hope in a way that personally touches our hearts.
Almighty Father, it is not easy to surrender our will. We can often be selfish and seek control over situations where we feel helpless. Forgive us for holding on ever so tightly, breaking boundaries, and trying to control this life. When we slip away, please gently draw near and pull us close through Your Word and sweet glimpses of Your precious presence. We invite You to be present in our children's lives as well. When this world grows dark, help them learn to lean on You. Lord. Be their source of shelter and sense of security.
O Lord, please give our children a heart that yearns for You. We ask that You open their eyes to Your goodness and seek to live by Your way alone. Help them grow in grace, love with open hearts, show honesty and integrity, and stand firm in their faith. Give them to spirit to have self-control and respect their minds and bodies.
We ask that You help our children seek after what is right. Give them the ability to love mercy, walk humbly, and seek justice, as found in Micah 6:8. Give them the courage to stand up for what is right by respecting You and the authority You put in charge of them. Instill in them the discipline to seek goodness. Give them discernment to tell the difference between truth, Your Truth, and the lies from this world.
We ask that you give our children a pure heart and mind. Help them see that their body is a temple and that purity is invaluable to You, Lord. It pains us to see the destruction of our families and the brutal attack on the covenant You made in our marriages. Place in our children's hearts the plan and purpose for their lives, and if Your will is to have them be married, please lead and guide them to a spouse that is on fire for You, Lord. Help them see the design You put forth for our families and know that a pure love can beautifully form only when it is lived out according to Your Word.
Gracious God, give our children the opportunities to show compassion, kindness, and generosity to those in need. Help them have an open heart and willing hand ready to serve and love others. Let them serve in humility and see it as an honorable responsibility to do so. Give them a servant-heart, God.
Lord, we close with a heart full of gratitude. While these days are long, we know the years are short. We ask that you give us wisdom and grant us discernment in training up our children. Help us see the joy and beautiful calling you give us as parents. When we want to cave under pressure or bend to fear, humble our hearts and help us see Your goodness and the beauty found in Your many promises.
You are such a good, good Father; we thank you for your love, guidance, and protection. It's in your Holy and Precious name we ask all these things.
Amen.
Photo credit: ©GettyImages/LSOphoto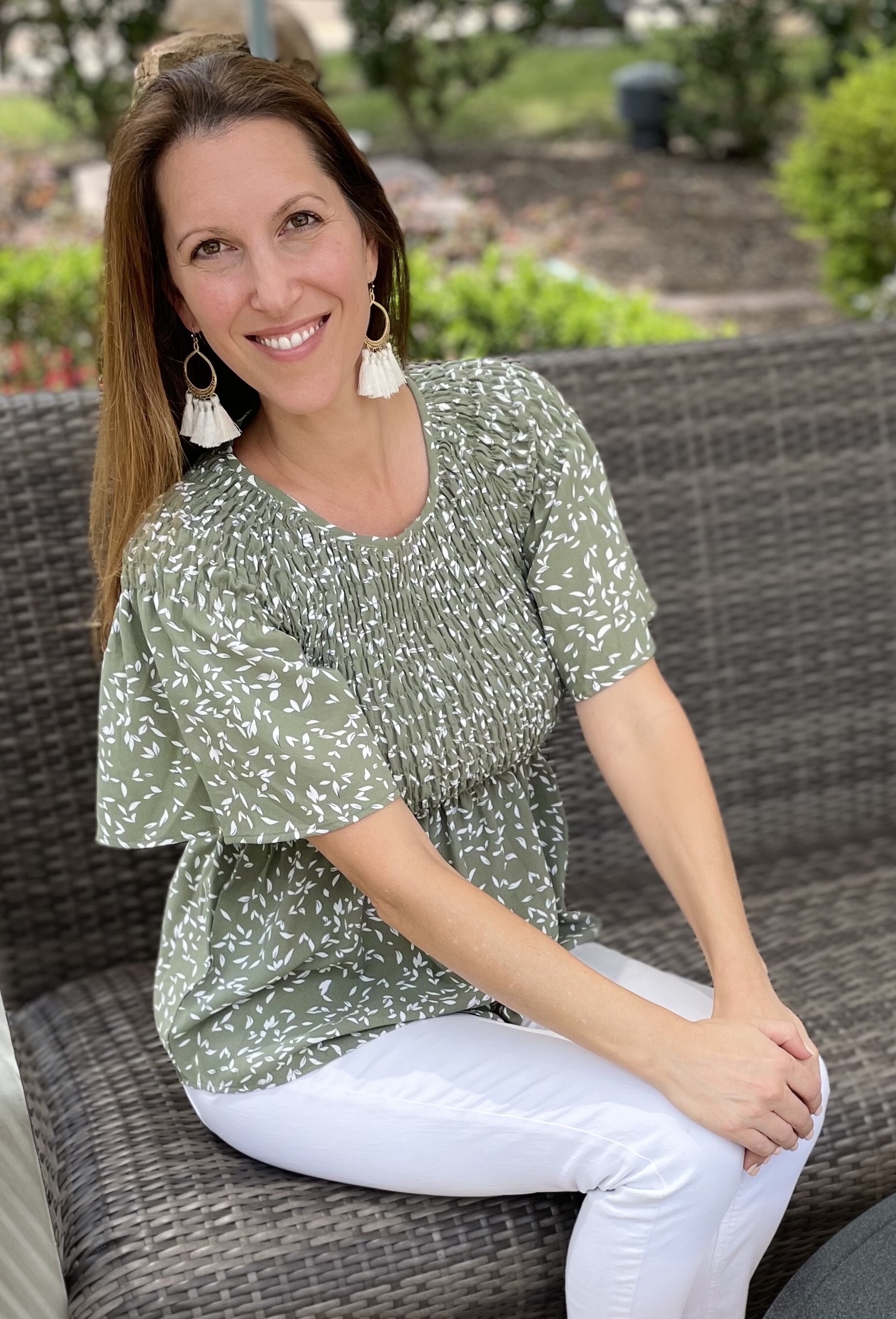 Alicia Searl is a devotional author, blogger, and speaker that is passionate about pouring out her heart and pointing ladies of all ages back to Jesus. She has an education background and master's in literacy. Her favorite people call her Mom, which is why much of her time is spent cheering them on at a softball game or dance class. She is married to her heartthrob (a tall, spiky-haired blond) who can whip up a mean latte. She sips that goodness while writing her heart on a page while her puppy licks her feet. Visit her website at aliciasearl.com and connect with her on Instagram and Facebook.