5 Steps to Fearless Parenting in the Wake of Coronavirus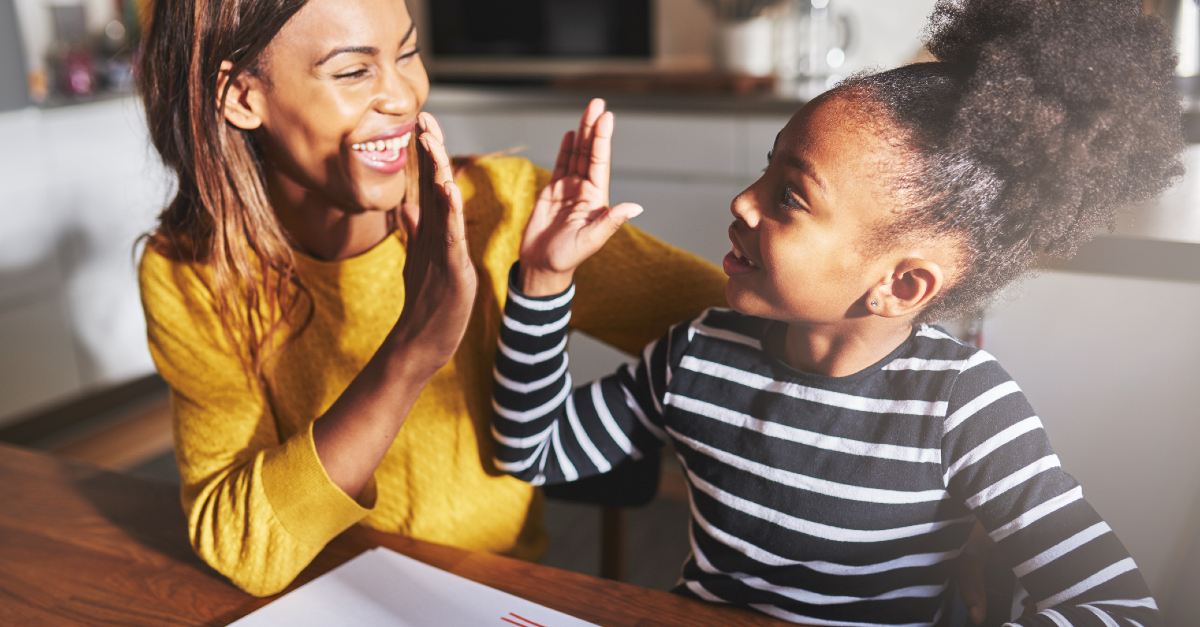 By Rachel Baker, Crosswalk.com
As parents, we're currently facing a lot of unknowns.
Will my child return to school in a few weeks? What if they don't?
When can we resume playdates and Sunday school?
When will things go back to normal?
Some of us are even wondering if we will ever again experience what we once thought was normal prior to the Coronavirus outbreak.
How do we as parents and caregivers grapple with our current circumstances?
To be honest, as a Momma, I've been battling fear in my parenting long before a silent virus snuck onto our soil and threatened our way of life. You see, my kids are adventure seekers and thrill hunters.
My 5-year-old daughter, Emma, out-does her older brother in dangerous living tenfold. I often joke that she needs an "at home" helmet. I have seriously considered bubble-wrapping her or only letting her play on and around soft surfaces, but I'm sure she'd still figure out a way to hurt herself.
Whether our children are living dangerously or we're concerned about their health during this pandemic, fear can take hold of us until we feel almost crippled by it. Raising children while trying to navigate the uncertainty of our world right now is harrowing. Are you, too, finding yourself constantly saying, "Be careful, baby," "Don't touch that, you don't know where it's been!" and "I don't know, but trust Mom, it's not the best for you right now."
With statements like those there comes an undercurrent of stress and fear, along with our uncertainty.
Fearful or Faithful Parenting?
Far too frequently, I trade my posture of faith-based parenting for a position of fear-based parenting. Allowing fear to consume my parenting has robbed me of a lot of really sweet and surely laughable moments. Instead of taking pleasure in my daughter's brave and fearless nature, I've attempted to squash her spirit in the name of safety. And instead of relishing our increased "together time" that we are experiencing now that we've been given "stay at home" orders, I've found myself fearing for my children's future.
Fearful parenting is no way to parent. In an effort to relax a little and fight the fear, I've begun using five different strategies to combat my fears and parent out of peace, wisdom, and a deep grounding in faith. Now more than ever I'm applying these strategies to my life and parenting style.
Throughout the past couple of days I've often found myself locked up by fear. My chest gets tight and I become paralyzed by the uncertainty of it all; I get worried about the future. I have to stop myself and return to truth. Yes, the truth is that a lot feels out of control, and yet we, as believers in Christ, have an opportunity to walk in wisdom and bring comfort and resilience to our children.
When you feel yourself escalating into fear based-parenting I encourage you to try these five strategies to reorient yourself to that truth and comfort that comes from Christ alone.
1. Identify the Source
In normal parenting, we are going to battle more than just a few fears. We fear for their safety, fear when we drop them off at school, fear when we have to leave them and go out of town. Sometimes it can feel like we are drowning in fear. Now we have a whole new set of fears to tackle. Fear that we aren't going to have the bandwidth to entertain or educate them while they're out school, fear of what they're going to miss out on, fear of illness and the unknown.
When we reach these depths we have to stop and identify the cause. We have to evaluate the fear and question just how rational it is. We cannot safeguard our children from all the dangers of this world, but we can create plans that reduce our anxiety and quell the fear. If fear-based parenting is gripping you, take some time to sit down and process the root of your fears. Write it all out in a journal. Jot down every little thing that is creating fear and robbing you of the joy of parenting.
2. Break it Down
Once you've identified the root, begin to break it down. By making fear smaller, we reduce its power. In a particularly difficult season of parenting my daughter, I felt like all I was doing was keeping her alive. Considering that she'd hurt herself doing the most basic of things, I quickly realized that keeping her from all pain was impossible. Maybe for you it is not a prevention of physical pain but the fear of the intangible, maybe it's the fear of the current headlines, the widespread pandemic.
Even more so, take the opportunity to break down the fear. Take protective measures in your home, make it as safe as possible so you can feel as peaceful as possible. Create boundaries when outside of your home, too, by letting your children know why listening is important and how it is our job to keep them safe. Communicating with your child helps build trust and increases safety alike.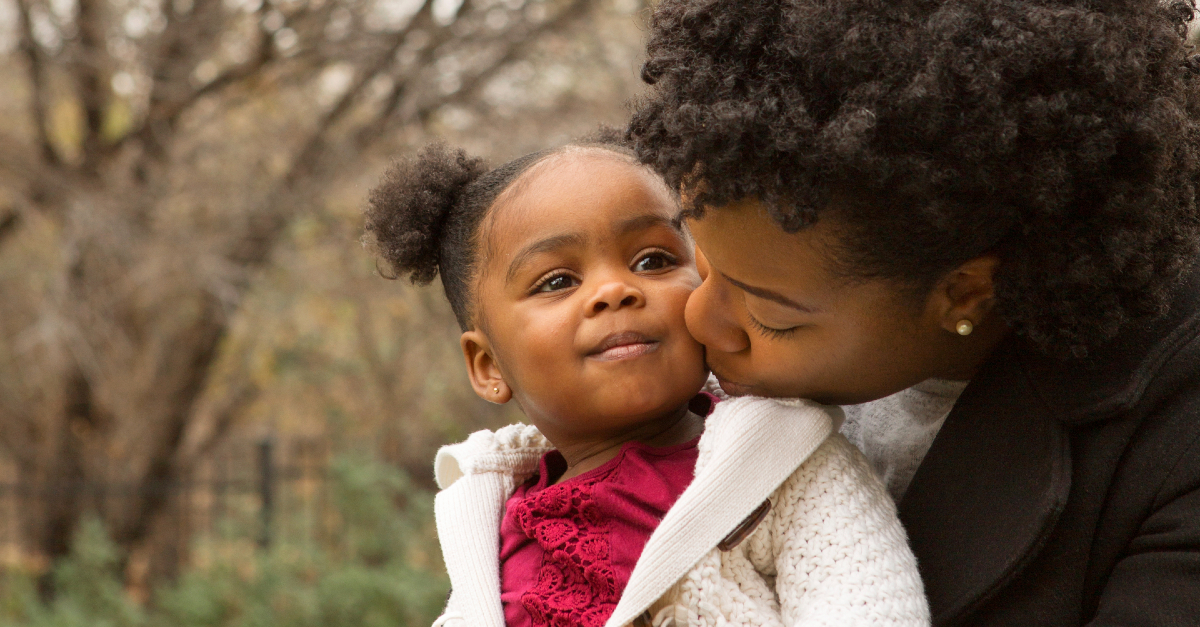 Photo Credit: ©GettyImages/digitalskillet
3. Tackle Triggers
Each of us approaches parenting with our own life history. The fact is that more than a few of us bring some sort of trauma into our role as parents. We may find ourselves triggered by things that have zero to do with our children. Here are some suggestions for when we get triggered: 1. Breathe. (Seriously, this might be the most important step); 2. Determine what exactly triggered you; and 3. Take a timeout.
Sometimes the best thing you can do when you feel yourself giving in to fear is to remove yourself from that environment for a minute. This applies to parenting and just about every other life situation.
4. Be Brave and Bold
I had a friend who refused to allow guests in her recovery room after her child was born in an effort to prevent her baby from contracting an illness. I had another friend who exclusively wore her baby wrapped to her chest when in public. When someone attempted to touch her baby, she literally swatted their hand away! Another friend asked her in-laws to receive their flu shots before coming to meet the baby.
These efforts may have at one time sounded a little silly, but our children were given to each of us mommas to care for, protect, and raise up. When we are parenting bravely and boldly we can feel peaceful in even the most sticky of situations.
In today's climate, being brave and bold may mean saying no to playdates and other social gatherings. It may mean looking a little ridiculous or over-cautious to some. It's okay. Go right on ahead and be bold anyway.
5. Surrender to God
Here's the big picture: God gave us our children. They are a gift. When you feel consumed with fear, guilt, and trepidation, return to one of the most helpful commands in the Bible: "Do not fear, do not be afraid!" There are roughly 365 verses in the Bible that tell us not to fear, one for each day of the year!
Right now, the final part of Matthew 28:20 rings so true: "…I am with you always, even to the end of the age." The reminder that we are not alone puts air in my lungs, it gives me fortitude and bravery.
Parenting may be one of the most difficult and incredible challenges of our lives, especially in this season. If we're so riddled with fear, we're going to miss out on so much of the beauty and joy and fun that comes with it. So, acknowledge the fear, process through it, and ultimately give it to God and go love up your babies.
---
Rachel Baker is a pastor's wife, director of women's ministries, and a bold communicator who leads through vulnerability and authenticity. She is a cheerleader, encourager, and sometimes drill-sergeant. She serves the local church alongside her husband, Kile, in Northern Nevada. They have two amazing kiddos and three dogs. Rachel is fueled by coffee, tacos and copious amounts of cheese. For more on her and her resources to still your fears, see her website: www.rachelcheriebaker.com or connect with her on Instagram at @hellorachelbaker.
Photo Credit: ©GettyImages/FlamingoImages