6 Things to Do When Worried about Your Young Adult
By Elizabeth Spencer, Crosswalk.com
As parents, we start worrying about our children before they're even born. When they're small, our worries for them can usually be assuaged by some action on our part. We call the doctor or schedule a meeting with their teacher. We set up a play date or hire a tutor. We sign them up for lessons or enroll them in an activity. We hug them or make them chocolate chip cookies.
Our concerns for our big kids, on the other hand, can leave us feeling like we're on a hamster wheel of anxiousness, with no place to go. But since parenting young adult children is not the one area of life outside the realm of God's Word, Scripture faithfully provides us with some actionable steps we can take the next time the parent worry wheel starts spinning.
1. Recognize your worry.
Worry can become so familiar, so second nature to us as parents, we don't recognize it when it's upon us. But we aren't going to gain victory over an enemy whose presence we aren't even aware of. The trick is to understand exactly what form the enemy takes here.
When Philippians 4:6 directs us, "Do not be anxious about anything, but in every situation, by prayer and petition, with thanksgiving, present your requests to God," note that it does not tell us, "don't feel anxious about anything." Feeling worried about our older kids is an outgrowth of our love for them; being worried is a state of existence. There's a big difference between those two things. It's the difference between visiting worry and camping out on it and making it our home. Learning to recognize worry when it shows up (again) is a practice that can help us stop our anxious thoughts and move off them and onto prayer, petition, and thanksgiving.
2. Pray as the first course of action, not as a last resort.
Prayer is a demonstration of faith in God and a conversation with Him. Once we've identified that we're feeling worried about our young adults, the next thing to do is open up a line of communication with their Father and ours about it. Praying for our older kids gives us something to do with our worries about them. It turns our inward thoughts upward and hands them off to our children's Creator, whose plans for them are good, whose knowledge of them is complete, and whose love for them is even greater than our own.
When we get to the point where "all" we can do is pray for our grown children, let us never think that is not still active parenting. In fact, it is the most active parenting there is because, by it, we participate in all the activities of heaven.
3. Petition the Father.
When an attorney petitions the court, he or she is asking for some specific action on the court's part. The attorney presents the facts of the case to a judge and asks them to act on behalf of their client.
In this case, we are the attorneys, our young adults are our clients, and God—the Ancient of Days, the chief justice of the Supreme Court of the universe—is the judge. Let us tell God the facts of our case where our worry for our young adults is concerned. Let's lay them all out: "I urge, then, first of all, that petitions, prayers, intercession, and thanksgiving be made for all people" (1 Timothy 2:1). God already knows the details, of course, but presenting them to Him will help us clarify the core of our concerns and put them in the larger context of eternity.
4. Give thanks, get peace.
Thanksgivings are the laces by which we tie on the shoes of peace in our spiritual armor (Ephesians 6:10-18). When worry is pressing on our minds, it tends to blur our vision of the full picture of our children's lives. Giving thanks for and about our big kids is one way to readjust our focus.
Worried about a job for your young adult? Thank God for the education, training, and skills He has previously allowed them to possess or procure. Worried about a relationship they're in? Thank God for the healthy relationships already in place in their lives. Worried about their health? Thank God for the mental and physical well-being they have benefited from in the past. Worried about their safety? Thank God for the protection He has provided that has brought them to this point in their lives, including protection from countless dangers you blissfully know nothing about because nothing ever came of them.
5. Remember what God has already done.
I tend to have very long-term memory about my children's struggles and very short-term memory about all the good God did in and through them. I need to retrain my mind to reverse this. When I am burdened with new worries for my young adult children, I need to deliberately pivot my mind back to some of the things I worried about for them when they were younger. I need to sift through the details and outcomes of those past worries and glean from them God's goodness, mercy, and redemption.
We act on what we remember, so conditioning our minds to remember God's past faithfulness helps us act on His faithfulness in the present. We move forward more boldly and with more confidence, hope, and reassurance. Judges 5:11 (KJV) describes this process beautifully: "They that are delivered from the noise of archers in the places of drawing water, there shall they rehearse the righteous acts of the LORD, even the righteous acts toward the inhabitants of his villages in Israel: then shall the people of the LORD go down to the gates."
"Rehearse" comes from the Old French "re," meaning "to repeat," and "hercier," to rake or harrow. Sometimes in our lives as parents, the righteous acts of the Lord—all He has done for our children and for us—become trodden ground. We become familiar with them, and they get packed down. But when we rehearse the acts of the Lord, we go over that ground again and loosen the soil of awe and thankfulness, so they are ready for new plantings. After a while, we harvest love, joy, peace, patience, kindness, goodness, faithfulness, gentleness, and self-control—all of which we can use to counter our worries for our grown children.
6. Wield the sword of the Spirit on behalf of your kids.
The sword of the Spirit is the offensive weapon in our spiritual armor. With it, we can take aim at the enemy and inflict damage on him via the word of God. Speaking Scripture aloud on behalf of our young adult kids can be a powerful way to remind both the enemy and ourselves of what is eternally true, especially when we personalize it for our children.
"God knows the plans He has for ________, plans to prosper them and not to harm them, plans to give them a hope and a future," we might shout, using the model of Jeremiah 29:11 and inserting our children's names in the blank. Or, drawing from Philippians 1:6, we might declare, "I am very confident of this, that he who began a good work in _________ will carry it on to completion until the day of Christ Jesus."
The apostle Peter counseled an audience of suffering and scattered first-century Jewish Christians, "Humble yourselves therefore under the mighty hand of God, so that He may exalt you in due time, casting all your care upon Him, because He cares about you" (1 Peter 5:6-7 CSB). When, as parents, our cares are focused on our young adult children, how good it is to know that we can cast those concerns freely and fully on God, with the comforting assurance that the "you" He cares about includes our grown kids, too.
Photo credit: ©GettyImages/fizkes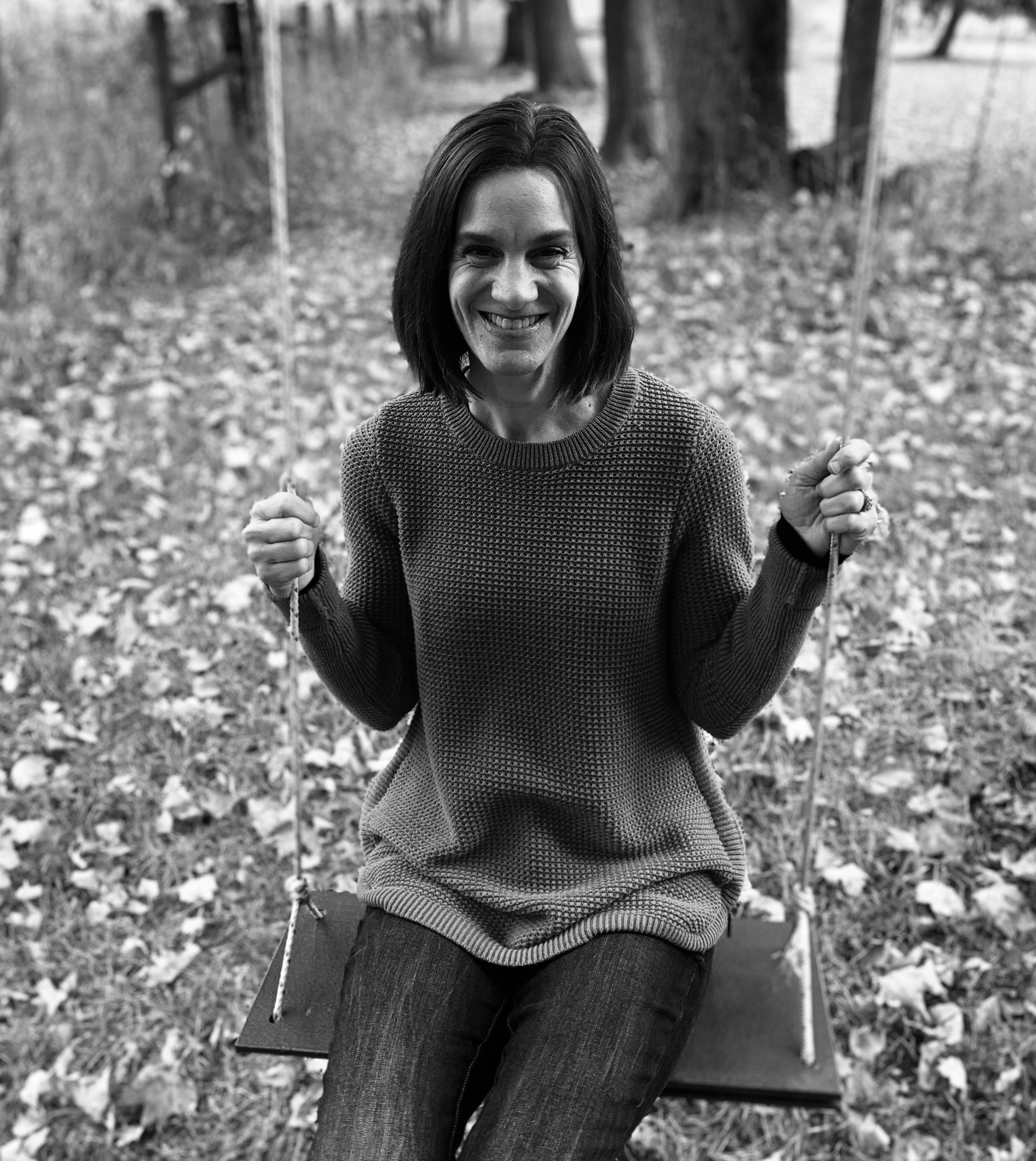 Elizabeth Spencer is a wife, mom, freelance writer, baker, Bible study facilitator, and worship leader from Battle Creek, Michigan. She writes about faith, family, and food (with some occasional funny thrown in) on her blog, Guilty Chocoholic Mama, and on Facebook. She is the author of the devotional Known By His Names: A 365-Day Journey From The Beginning to The Amen.
Parents: Need Help Navigating Our Crazy Culture with Your Kids? Listen to Our FREE Parenting Podcast!
Christian Parent/Crazy World with Catherine Segars is available wherever you listen to podcasts. Listen to our episode on battling for your kids in prayer by clicking the play button below:
The views and opinions expressed in this podcast are those of the speakers and do not necessarily reflect the views or positions of Salem Web Network and Salem Media Group.
Related video:
Are you in the trenches with your toddlers or teens? Read Rhonda's full article here!