What Legacy of Faith Are You Handing Down to Your Grandkids?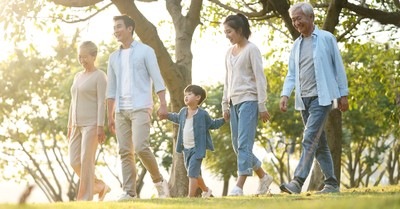 By Rhonda Stoppe, Crosswalk.com
My husband's mother, Eleanore, was a wonderful godly woman, whose first language was German. By the time she was fourteen, her parents had both passed away. (An interesting note, her mother's death came as the result of a head injury she incurred at the hand of a Nazi soldier).
When our first child was born Eleanore was elated that God had blessed her with the gift of becoming a grandparent. She said, "I prayed my whole life that I would live long enough to raise my sons to be men, and that I would be able to be a grandmother to their children."
What a wonderful grandmother she was. And although she deeply loved her grandchildren, that love paled in light of her love for her Savior. You could not leave her home without reading a well-placed plaque on the wall which read,
Only one life will soon be past.
Only what's done for Christ will last.
Eleanore loved Jesus and she loved others. She enjoyed playing the piano in church and singing hymns. Her joy and boisterous laughter would light up the room. And her children and grandchildren loved her dearly.
Sadly, Eleanore only enjoyed a short season as a grandmother before Alzheimer's disease ravaged her mind. But those short years left an indelible legacy upon our children and upon me as well.
Eleanore's story is a reminder of how short this season can be. In a moment a doctor's diagnosis, or failing mind, could steal away the precious time I have with my grandkids. I do not want to waste one moment of this opportunity to leave a godly legacy in their lives. How about you?
That being said, let's take a moment to evaluate the legacy of faith you are living, and look at some practical ways to ensure that it will be a godly legacy passed on for generations.
Photo Credit: ©GettyImages/imtmphoto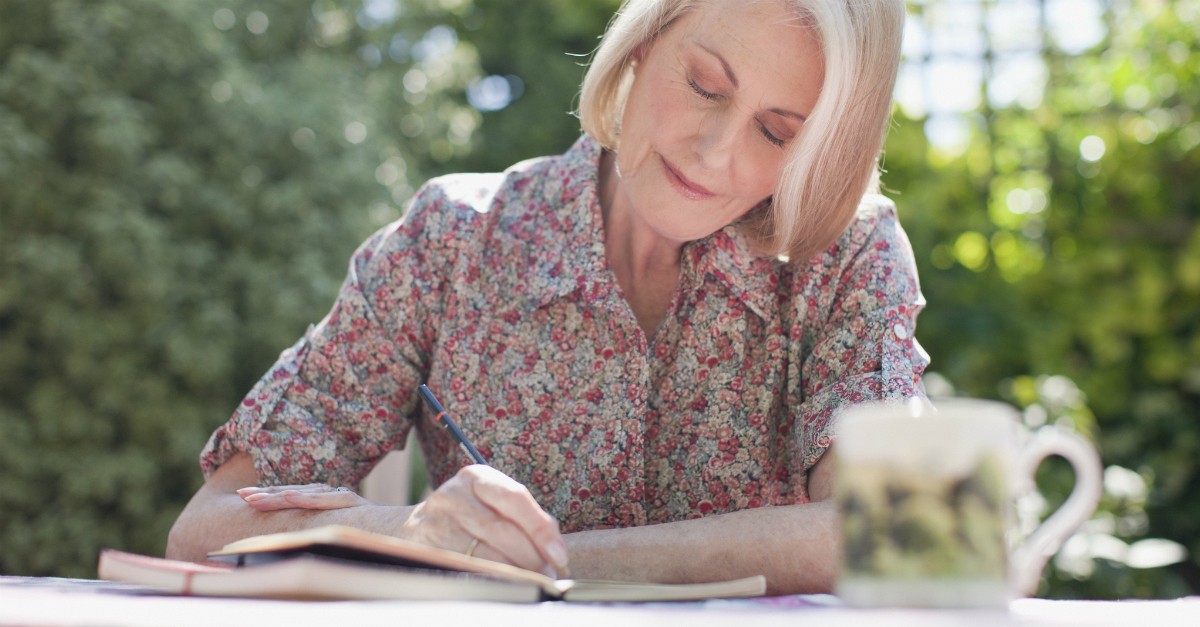 1. Love Christ
I grew up going to church, and I knew a lot of "church ladies," but my mother-in-law had a depth of love for Jesus that was unparalleled. When she spent time with Meredith, our eldest daughter, she told her of Jesus' great love for her. Eleanore shared the gospel with Meredith and tried to help her see how Jesus offered forgiveness of sins through repentance and salvation.
In fact, Eleanore's love for Christ and zeal to share Jesus with others was so profound that one day, when her Alzheimer's had progressed so badly that she only spoke in German, she began telling me in English about a woman she had introduced to Jesus. She said, "I led her to Christ. We have to help her. She is sick and needs us to help her!"
I knew Eleanore had not had any interactions with strangers so I gave her a patronizing pat and said, "Okay mom. We will help her."
A while later, I took Eleanore to the restroom. When she was washing her hands, she looked up into the mirror and exclaimed, "There she is! That's the woman I led to Christ! We have to help her!"
You see, Eleanore was looking at her own reflection in the mirror. However, the person she saw appeared nothing like how she used to look. The reflection of the frail woman with short hair and no lipstick was, in Eleanore's mind, not herself, but a woman in desperate need. And Eleanore knew the answer to that need was Jesus!
Okay, I'm crying. I can't help but get misty-eyed when I recall that precious moment with my mother-in-law. Her love for Christ was so deep that even in the frailty of her confusion she longed to tell just one more person about her Savior. Oh that our grandchildren would see us having the same zeal to share the hope of the gospel.
Photo Credit: ©GettyImages/Tom Merton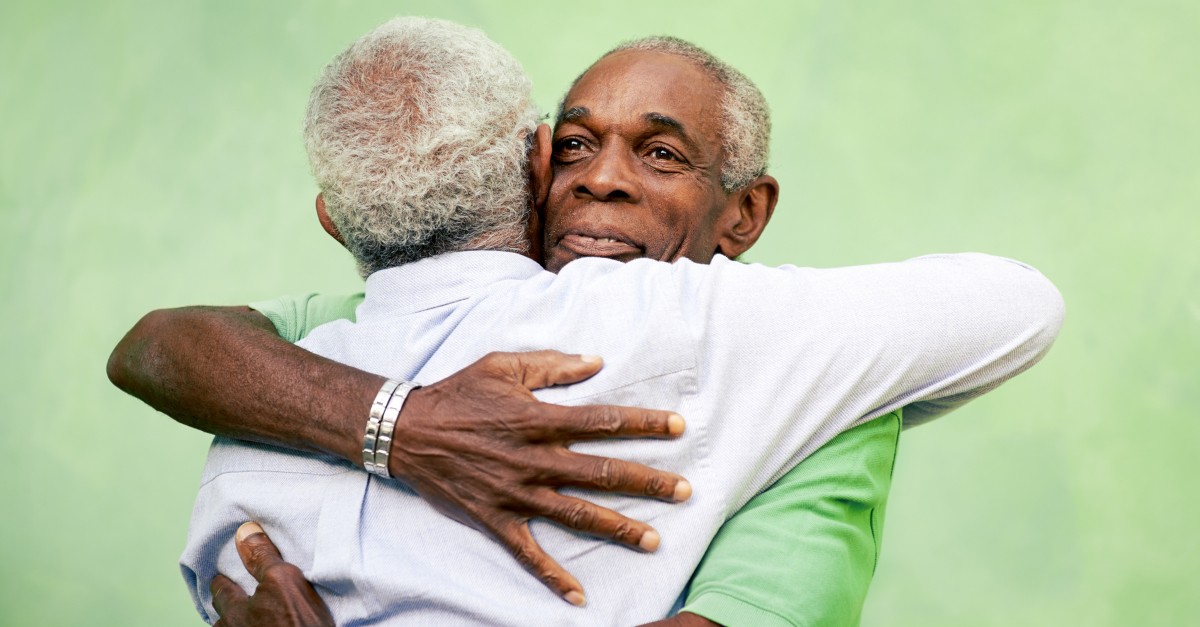 2. Love Others
Loving others is a natural outpouring from a person who loves Christ.
In John 13:34 Jesus gave a new commandment that we should love one another. However, as we grow older, there's a temptation to grow less loving and more judgmental. After years of being disappointed in people, believing the best about others may not be your first inkling. But 1 Corinthians 13:7 says, love believes all things… This means "to believe the best about others."
While it is the habit of many elderly to grow more selfish and irritable, when you devote yourself to thinking well of others you will be a unique older person (see Philippians 4:8-9). Let's be honest, grandkids have a hard time visiting their grandparents if they are met with grumbling, complaining people who spew negativity into every aspect of the conversation.
All too often I hear grandparents lecturing their grandkids for how they are misbehaving, what they are wearing, or how they're not measuring up. But if they haven't done the time of establishing deep love toward their grandkids, their words will likely fall upon deaf ears.
If you want your grandkids to look forward to being with you, and to listen to your advice, ask God to help you love others with His selfless love. And let that love begin in your own family.
In John 13:35 Jesus said, "By this will people know you are my disciples, if you have love for one another." To be a light that draws your grandchildren to salvation, let His love flow out of your heart. When your grandkids know they are deeply loved by you, they will be drawn to you, and you'll earn the right to speak truth into their lives.
Photo Credit: ©GettyImages/diego cervo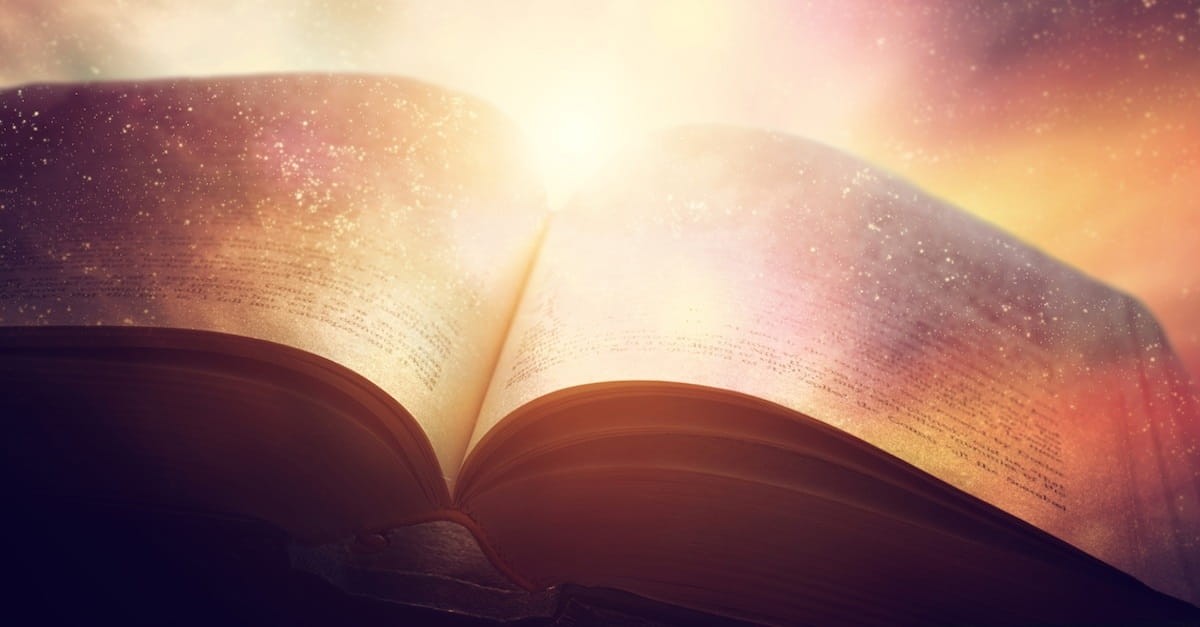 3. Walk in Faith
As a grandparent, you have walked many years ahead of your grandchildren. With those years you have seen God's faithfulness and learned to rely on His promises.
Just as God instructed Moses, at the time of his death, to write a song of remembrance for the children of Israel, so God is asking us to hand down to the next generation "songs" of His faithfulness. (see Deuteronomy 32).
I am concerned over what type of world we will hand to our grandchildren. And yet, I am confident this is the generation to which God has called them. We must be zealous to live out, and teach them, real faith to plant the seeds of faithfulness that will not be snatched away by cultural brainwashing.
When I was in high school, our government teacher played a tape of a woman named Hansi who grew up as a Nazi soldier. Hansi was raised by a Christian friend of her mother. Hansi had been rejected by her parents and spent her early days living in poverty. So, when the Germans chose her to attend a nazi school she finally felt valued.
Being chosen was considered a privilege and Hansi was all to happy to leave behind her poverty, feelings of rejection, and faith. But the woman who raised her planted one more seed of faith into Hansi's heart. As Hansi boarded the train, the woman whispered in her ear, "Don't forget Jesus."
It has been 40 years since I first heard Hansi's story, and I still get chills when I tell it. The faith of the woman made a powerful impression upon Hansi's life. Although she soon became brainwashed by the Nazi propaganda, years later God would remind Hansi ––and she would not forget Jesus.
When someone shared with her the gospel, the words of faith planted in her young heart came flooding back into her memory.
After Hansi surrendered to Jesus, she devoted her life to telling others of His great love. I doubt the woman who raised her lived to know the impact her great faith had upon her Hansi so many years later. But God knew the seeds He had planted through her faith.
And the same God knows the seeds of faith He can plant through you in your grandchildren's hearts. So, rather than rehearsing your worries over current events, what if you determined to plant seeds of faith in your grandchildren?
God only knows the future He will ask them to endure, we cannot do anything to change that. But what you and I can do is walk by faith so to teach them by our example how faith in God is the only path to peace and purpose.
Photo Credit: ©Thinkstock/NiseriN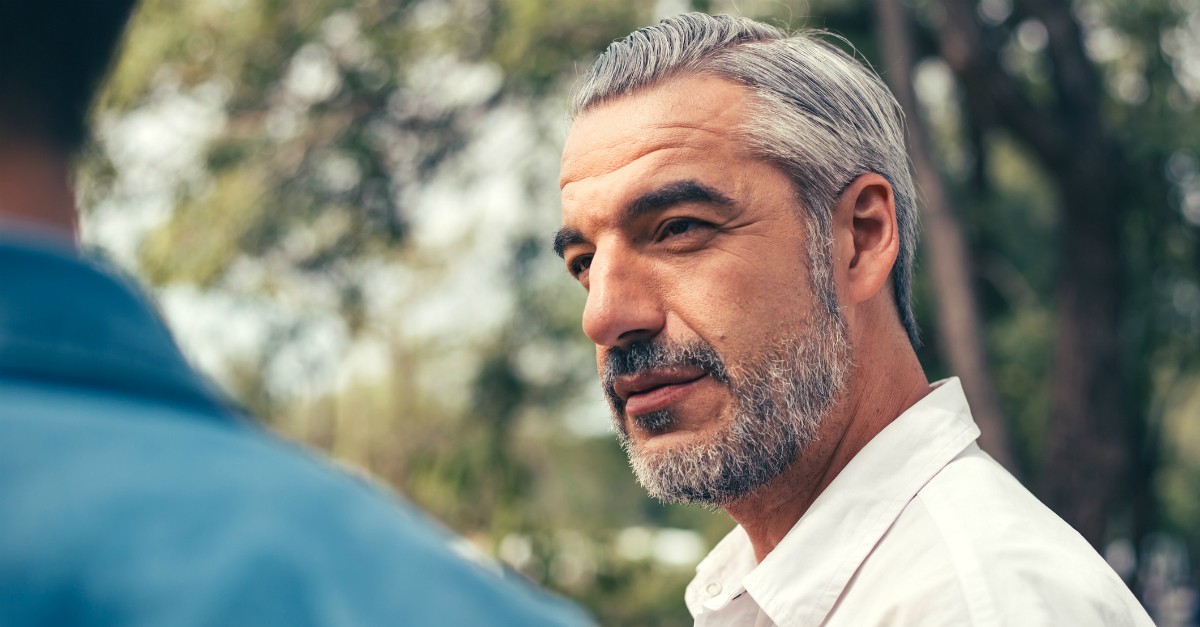 4. Pray Powerfully
My husband's great-grandmother was a devout Christian. But my husband's grandparents were not. I don't know a lot about this woman except that she was a prayer warrior. She prayed for my husband's father to know Christ and to follow him all the days of his life.
How do I know about her prayers? Because she carefully decoupaged a photo of a praying psalmist David onto a piece of wood. And on the back of the plaque she decoupaged a handwritten prayer she had prayed for my husband's father.
Oh what an incredible treasure is this family heirloom, which was penned nearly a century ago. God answered her prayer and brought my father-in-law to Christ. And his love for scripture and serving Christ continued throughout his entire life. And he raised his children to love and serve the Lord.
This woman's prayers impacted her grandson so deeply that he too prayed for his own children and grandchildren. Oh what an incredible legacy of prayer we can knit into the very fiber of our families!
My heart echoes the prayer Charles Spurgeon prayed for his children:
"I pray for my descendants throughout all generations. Be Thou their God as Thou art mine. My highest honor is that thou has permitted me to serve thee; may my offspring serve thee in all years to come."
As a grandparent, you have been blessed with an opportunity to leave a godly legacy that will reverberate throughout generations. Eleanore's legacy lives on in her grandchildren who are following Christ. And her example now trains me to grandparent without regrets.
Only one life will soon be past, Only what's done for Christ will last. So live with urgency to grow your love for Christ and for others, to walk in unwavering faith, and to pray powerfully for your children and their children.
For this will leave a legacy of godliness in your grandchildren that cannot be thwarted by the enemy, and has the potential to visit righteousness upon a thousand generations. Soli deo gloria.
Photo Credit: ©GettyImages/Winnie Vinzence