13 Old and New Christmas Movies to Watch with the Family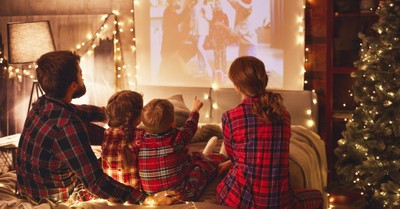 By Jaime Jo Wright, Crosswalk.com
If you're like me, ushering in the Christmas season means firing up the old Christmas movies, the more recent Christmas movies, the new Christmas movies, and every Christmas special you can find on TV. By this point, my husband is already Christmas-ed out by December 2nd, but I consider that a fair price to pay for the cozy warmth of family Christmas movie nights.
I would imagine we're all very familiar with the typical list of Christmas must-watch movies. But just in case, I'll bullet-point a few of them here:
• White Christmas
• Holiday Inn (a varied form of White Christmas - and I still wonder why they made them both?)
• Miracle on 24th Street
• How the Grinch Stole Christmas
• Rudolph the Red-nose Reindeer
• A Christmas Carol
• It's a Wonderful Life
. . . and I'm sure there are more, but these are the primary ones that graced my television since I was a child and are legitimate Christmas staples.
But I'll be honest, as time continues, these movies become less impressive to my kids. I'm trying. I really, really am, to get them to love them. But black and white movies hardly hold the same effect on my kids as they did on me. Not when my kids grow up in the generation that whatever they're in the mood to watch is at their fingertips. I had to bear with whatever one of the major networks deemed necessary to show at Christmas. My kids? A plethora of streaming services make it a smorgasbord of options.
There are still Christmas movies out there that maybe don't make that traditional, nostalgic list but are definitely worth the watch as a family. So without further ado, I bring you my family's updated and extended Christmas movie watch-list:
1. The Santa Clause
This is a staple in our home. Tim Allen brings a whole new energy into the story of Santa Clause, and the humor and the family and the warmth these movies bring makes us all smile with anticipation to re-watch them the following year.
Made in 1994, this franchise brings three Christmas movies to your family viewing night. All of them revolve around a dad who inadvertently picks up the Santa Claus mantle and isn't aware of the "clause" that comes along with it. In true Tim Allen form, there are slapstick moments, funny faces, feel-good humor, and a clean storyline that will have you all ringing those Christmas bells at the end.
2. Home Alone
Let's not leave the 90's movies without mentioning this classic that, if you haven't seen it, you've been missing out. Another Christmas franchise, this features a spirited and self-sufficient boy who is, as the title implies, left home alone for the holidays. Enter a pair of quirky thieves, a miserly old neighbor, a closet full of tricks and traps up the boy's sleeve, and you have a traditional Christmas movie that everyone will love.
3. Elf
Will Ferrell may not be synonymous with clean family movies, but in this case, he knocks a Christmas movie out of the park with his elfish antics in an oversized, human-sized body. Raised as an elf in Santa's world, Buddy the Elf has returned, all grown up, to New York to seek out who he really is.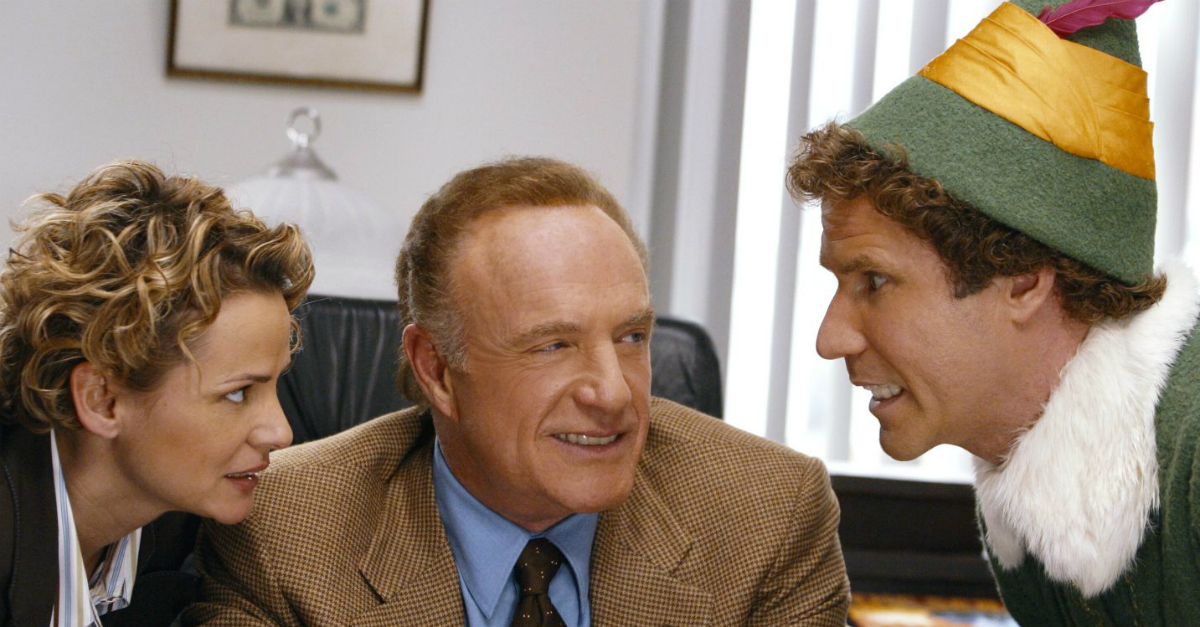 Photo credit: ©New Line Cinema
He discovers not only his long-lost father but a world that is not ready for the childlike joy of an adult elf. As Buddy runs into jaded humanity, he wants to change it. It's a Christmas Pollyanna story, with a grown man in green leotards and enough slapstick humor to have your kids rolling off the couch in laughter.
4. Prep and Landing
This cartoon short is a great before-bed Christmas ritual, and it even has a sequel: Prep and Landing, Naughty & Nice. The premise is simple. These elves are part of Santa's elite prep and landing squad that readies for Santa's visits from house to house. Even adorable cartoon elves need to be reminded of the season's purposes, and when things go awry with these elves, the spirit of Christmas is waiting to be found at the end of the adventure.
5. Borrowed Hearts
If you're looking for a family-friendly Christmas romance, this movie has been around for a while but will warm your hearts with all the feels. A business tycoon needs a stand-in wife and child to convince important business contacts that he is a happy family man. Enter a single mother and her daughter, and you have a precocious Christmas story filled with romantic conflicts, Christmas challenges, and a little girl destined to steal not only your heart but the heart of her stand-in daddy.
If you enjoy a Hallmark-style film with enough of a story to hold the entire family's attention, you will find it with this one, starring Eric McCormack and Roma Downey.
6. The Christmas Shoes
Starring Rob Lowe, this heartbreaker of a Christmas story will also warm your heart as you enter the Christmas season. A story of love and loss, it's also about sacrifice as families intertwine to re-establish the value of family and the ties that bind us together. A little boy with a terminally ill mother, a couple on the brink of a failing marriage, and a new widower all draw together around Christmas as life's trials show the meaning of love and the need for community in our lives.
You may need a few handkerchiefs for this one, but the ending will leave you satisfied and probably wanting to call your loved ones just to tell them how much they mean to you and how important they are in your life.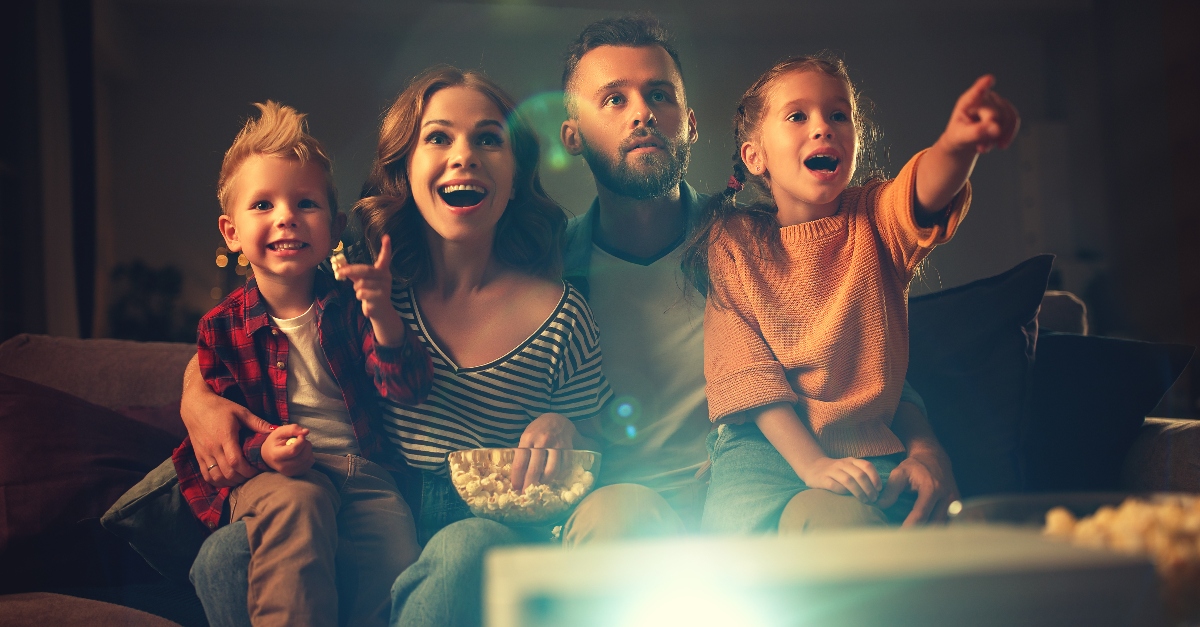 Photo credit: © Getty Images/evgenyatamanenko
There are so many Christmas movies out there waiting to be discovered. The nineties saw a huge push forward in making new classics, and now those tend to be the ones my kids gravitate toward. Comedic, romantic, heartwarming, and even some darker ones exist out there. I mean, who hasn't seen Nightmare before Christmas and debated whether it's a Halloween or Christmas movie? Or both? Perhaps.
But really, take time to curl up with the family this holiday season and find a movie that suits your family's values and entertainment style. You won't be let down because there are so many available to you. Netflix has a vast array of new and recent holiday movies ready and waiting right now. Hulu has a list of Christmas classics ready to go. Disney+, of course, is in the mix with their own take on Christmas, and who doesn't need some Muppets or Mickey Mouse to cheer up their living room this holiday season?
The only other things you'll need are some cozy blankets, big buttery bowls of popcorn, some hot cocoa or coffee, and snow falling softly outside the window. Snuggle time is the best around these movies. Find your snuggle-partner and cozy on up. There's a lot of Christmas to be seen!
Photo credit: ©Getty Images/Evgenyatamanenko
Jaime Jo Wright is an ECPA and Publisher's Weekly bestselling author. Her novel "The House on Foster Hill" won the prestigious Christy Award and she continues to publish Gothic thrillers for the inspirational market. Jaime Jo resides in the woods of Wisconsin, lives in dreamland, exists in reality, and invites you to join her adventures at jaimewrightbooks.com and at her podcast madlitmusings.com where she discusses the deeper issues of story and faith with fellow authors.
Related podcast:
The views and opinions expressed in this podcast are those of the speakers and do not necessarily reflect the views or positions of Salem Web Network and Salem Media Group.
Related video:
See the numerous biblical prophecies of the birth of Jesus Christ and what we can learn from the Old Testament about His divinity in this collection of scripture quotes.