12 Bible Characters Who Suffered from Depression and What They Teach Us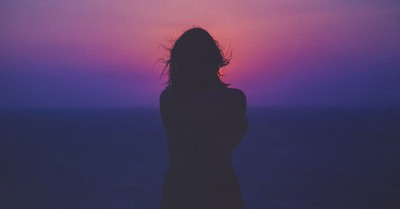 By Barbara Latta, Crosswalk.com
As humans, we all experience the ups and downs of emotions. We can be glad the Lord recorded all the bad with the good about the lives of biblical characters. It would be harder to learn a lesson from their experiences if we didn't know about their struggles, obstacles, and yes, periods of doubt and depression.
Every person mentioned in the Bible would have had times of emotional downturns, some worse than others. But thank God, He also gave the remedy to these folks as He does for us. While the word depression isn't always used, we can see depression in their lives from their situations and responses.
Here are 12 biblical characters who suffered from depression and what we can learn about their remedies.
Photo Credit: © Unsplash/Sasha Freemind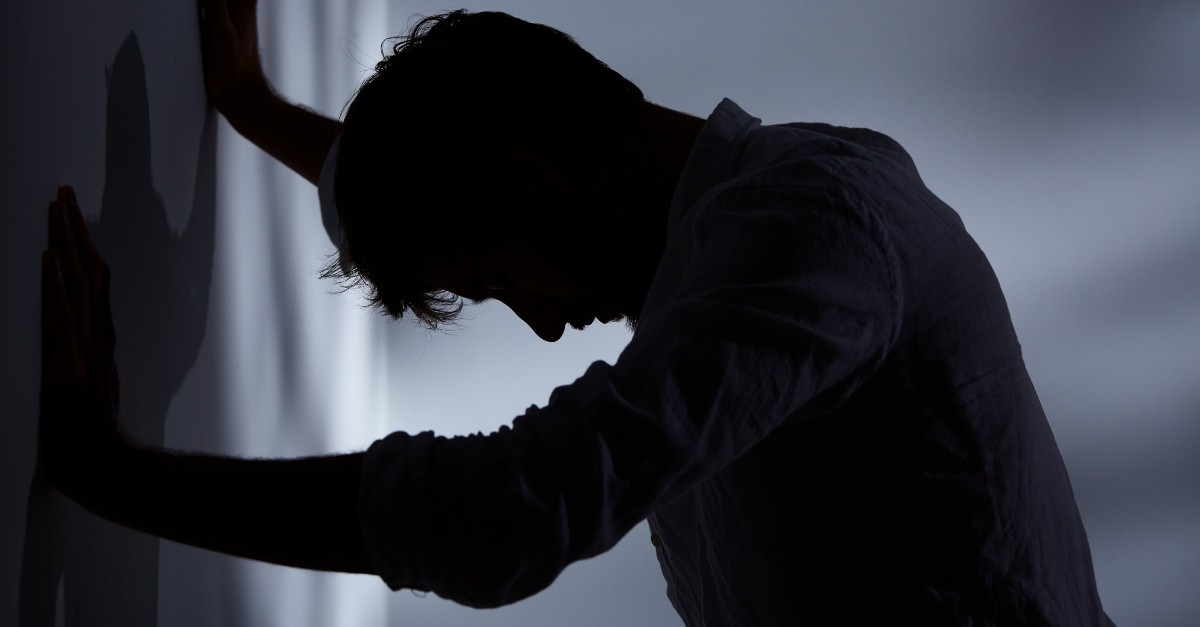 1. Abraham
And Abram said, "You have given me no children; so a servant in my household will be my heir." (Genesis 15:3)
Jehovah promised to make Abraham a great nation. It would be natural to start to wonder, "Well, when?" As age crept up on Abraham and Sarah, anxiety would grow because, in their minds, time had run out. They didn't see any hope and depression would surely set in.
It took a few years for Abraham and Sarah to see the fulfillment of their dream, but Isaac was born because they believed in God. Their example can show us that the Creator's timetable is not the same as ours, but He is always faithful to fulfill His promises.
2. Joseph
We saw how distressed he was when he pleaded with us for his life (Genesis 42:21)
Joseph led a pampered life until his brothers sold him into slavery. His road to depression began when he begged for his life to be spared after they threw him in a pit. Yet his brothers didn't listen to his pleas.
He remained faithful to God through years of slavery and wrongful imprisonment. Joseph was surrounded by false gods and idols, yet he continued to worship the true Holy One.
Depression surely ebbed and flowed but he overcame and made the best of his situation. Because Joseph glorified the Almighty in all his work the Lord was exalted in a heathen land.
Life is not always favorable toward us. Our victory over emotions comes when we refuse to give in to despair and take our thoughts captive (2 Corinthians 10:3-5).
Photo Credit: ©Getty Images/KatarzynaBialasiewicz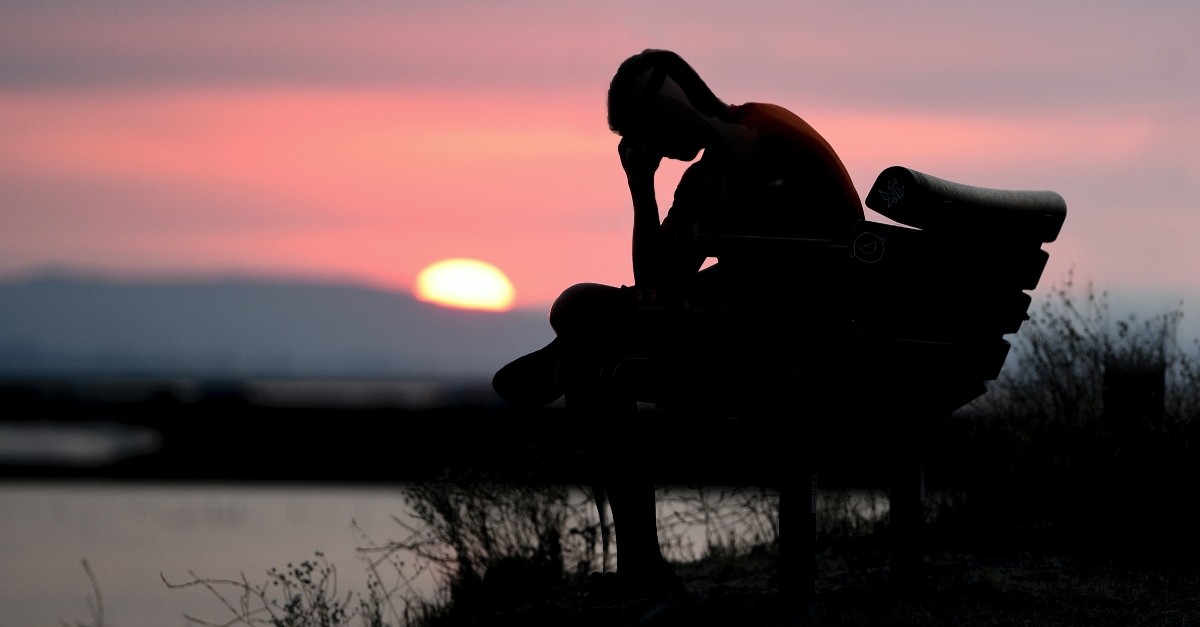 3. Moses
The man said, "Who made you ruler and judge over us? Are you thinking of killing me as you killed the Egyptian?" Then Moses was afraid and thought, "What I did must have become known." (Exodus 2:14)
Moses' heart hurt for his people, but he felt helpless to deliver them (Acts 7:23-25). His actions didn't help anyone and caused him to leave Egypt.
Years later, the voice from the burning bush gave Moses a mission. When Moses let the real Deliverer lead, powerful miracles followed, and the Israelites were freed.
We may feel depressed when we try to meet a need our own way. Obeying God's directions will not only complete the goal, but our hearts will also be at peace.
4. Job
I loathe my very life; therefore I will give free rein to my complaint and speak out in the bitterness of my soul. (Job 10:1)
Job certainly is one we can say deserved to feel depressed. He lost his possessions, his children, and his health. Sores covered his body while he sat in ashes. His so-called friends blamed all his troubles on him.
But in all this, Job didn't turn against the Lord. He lived a long life and riches were restored to him and he gained a new family. Most scholars believe Job's troubles only lasted a few months out of his long life.
Because Job remained faithful and didn't let other people talk him into cursing God, the Almighty blessed him more abundantly after these disasters than he was blessed before.
We can learn from Job that no matter how bad things get, our Lord is greater than our problems.
Photo Credit: © Unsplash/Jude Beck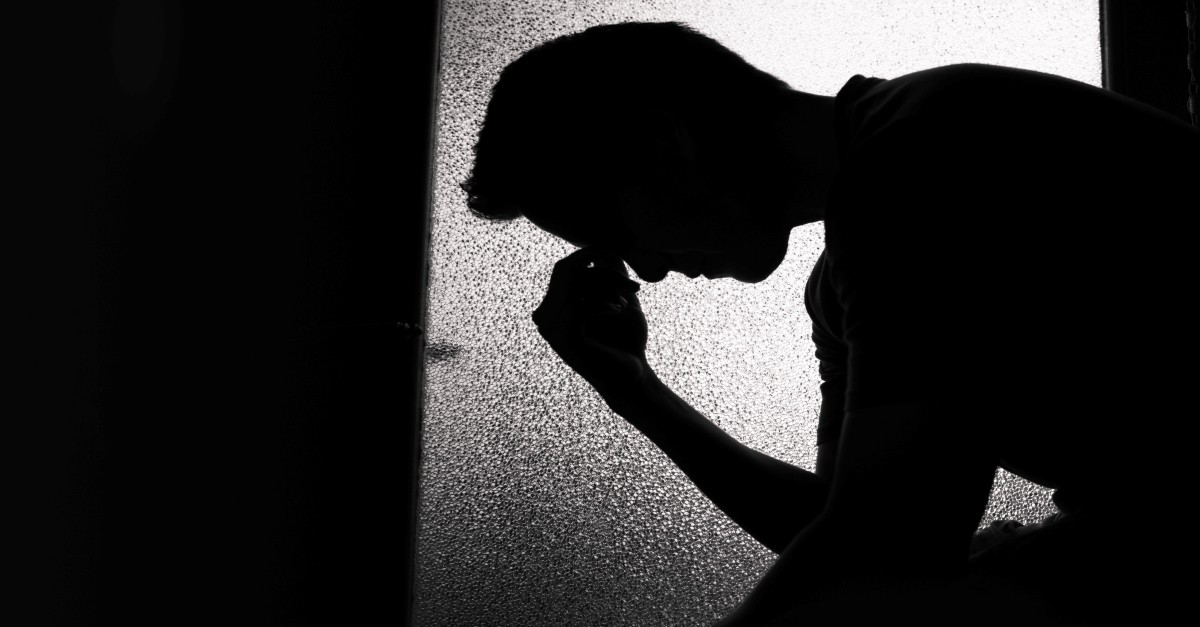 5. David
David was greatly distressed because the men were talking of stoning him; each one was bitter in spirit because of his sons and daughters. But David found strength in the Lord his God. (1 Samuel 30:6)
David and his men discovered the Amalekites kidnapped their families. The situation was so bad David's previously faithful men now wanted to turn against him and stone their leader. He faced a tragedy and felt alone.
What did David do? The last part of 1 Samuel 30:6 tells us David found strength and encouraged himself in the Lord.
What should we do when depression attacks us? The same thing David did. Encourage ourselves with promises from the Word of God.
He came to a broom bush, sat down under it and prayed that he might die. "I have had enough, Lord," he said. "Take my life; I am no better than my ancestors." (1 Kings 19:4)
A powerful prophet who called fire down from heaven to consume a sacrifice ran from a woman's threats. Elijah had performed many miracles, stood up to King Ahab, and just killed hundreds of evil priests and prophets. Yet here he is, afraid of Jezebel.
After this emotional high he would have felt letdown and had to be physically exhausted. His mind wanted to give up and die.
But an angel touched him and said, "Get up!" (1 Kings 19:5-6). Basically, he was told to eat what the angel provided and stop feeling sorry for himself.
Elijah moved to a cave and the Spirit spoke to him out of a still, small voice with new guidance (1 Kings 19:12). When we listen for the Holy Spirit's voice instead of the threats around us, we can receive that same reassurance.
Photo Credit: ©Getty Images/kieferpix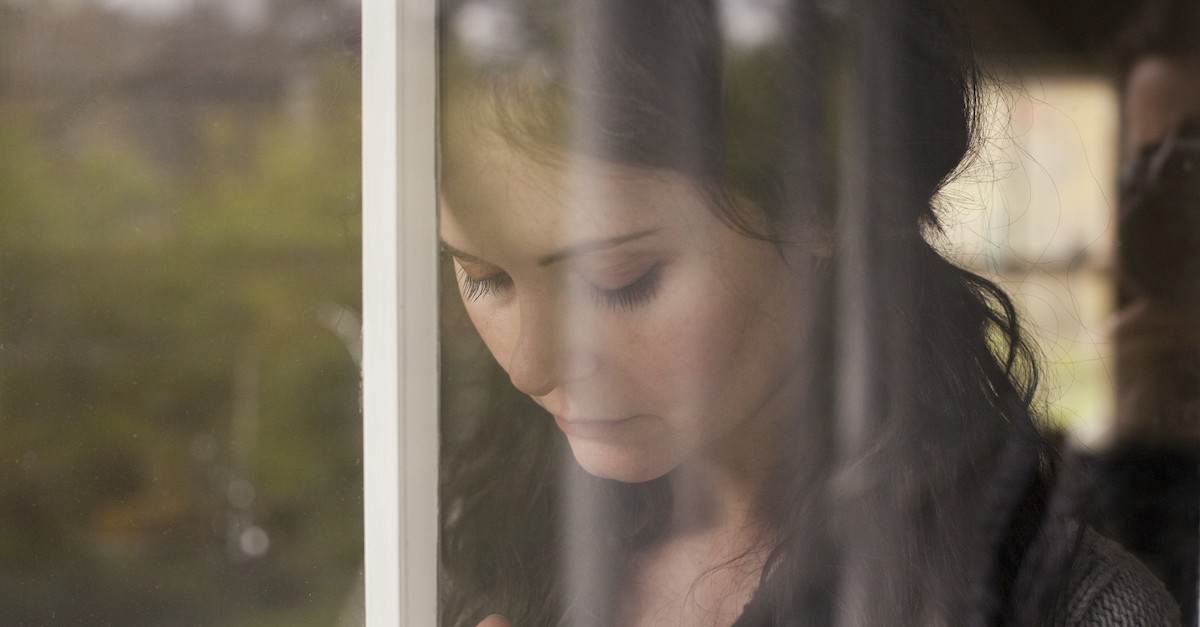 7. Esther
When Esther's eunuchs and female attendants came and told her about Mordecai, she was in great distress. (Esther 4:4)
Esther was given the news that her entire race faced extermination. What worse news could she receive?
What did Esther do about it? She didn't act hastily or sit around crying while doing nothing. The Scriptures don't mention God in the book of Esther but because she fasted and prayed, we know she heard from the Lord. Her conduct would have been in accordance with what He told her to do. She waited for three days before acting.
The Jewish race was saved, and the perpetrator is the one who died. The time of rejoicing was followed with the celebration of Purim.
Tragic news is never welcomed but when we are faced with it, the first and best thing we should do is take it to the Lord. (Philippians 4:4-6)
8. Jeremiah
Alas, my mother, that you gave me birth, a man with whom the whole land strives and contends! I have neither lent nor borrowed, yet everyone curses me. (Jeremiah 15:10)
The Lord gave Jeremiah messages Israel didn't want to hear. He was imprisoned, beaten, and put into a miry pit due to his words. These are not events anyone would rejoice about, and we can only imagine the despair this prophet felt.
God reassured Jeremiah that He would save and deliver him and these promises are for us too (1 John 5:4).
Photo Credit: ©GettyImages/ Erica Shires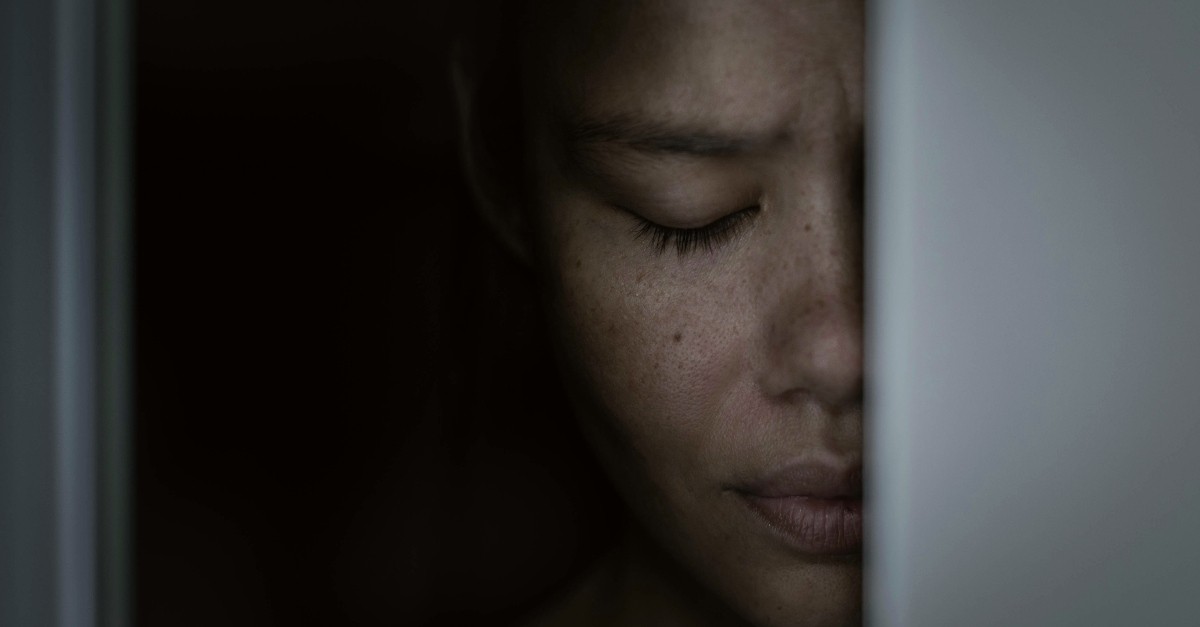 9. John the Baptist
When John, who was in prison, heard about the deeds of the Messiah, he sent his disciples to ask him, "Are you the one who is to come, or should we expect someone else?" (Matthew 11:2-3)
John was a fiery preacher who stood firm against religious rulers who questioned his authority and his words. He grew up knowing the Scriptures about the one He preceded. But when he was arrested and had to spend months in a filthy, lonely prison, the devil attacked his mind. He wondered if he had led people to the wrong one.
Jesus answered John's disciples by pointing out the miracles He did. Christ's words revealed His fulfillment of prophecy and would have reassured John of the Savior's identity.
Scripture is the prescription for depression and doubt.
10. Peter
Then Peter remembered the word Jesus had spoken: "Before the rooster crows, you will disown me three times." And he went outside and wept bitterly. (Matthew 26:75)
The pain this caused Peter is evident with the sobbing repentance he felt. How could His Master forgive him? This denial played on his mind until after the resurrection. Jesus forgave Peter, but for Peter to know that he had to hear it from Jesus' mouth.
At the beach, when Jesus asked Peter if the disciple loved His Savior, He gave Peter an assignment—feed His sheep and lambs (John 21:15-17). Peter did just that as the powerful preacher filled with the Holy Spirit on the Day of Pentecost and for years afterward.
If we suffer from depression due to condemnation of past sins, we should follow Peter's example and receive and live in Christ's forgiveness.
Photo Credit: ©iStock/Getty Images Plus/globalmoments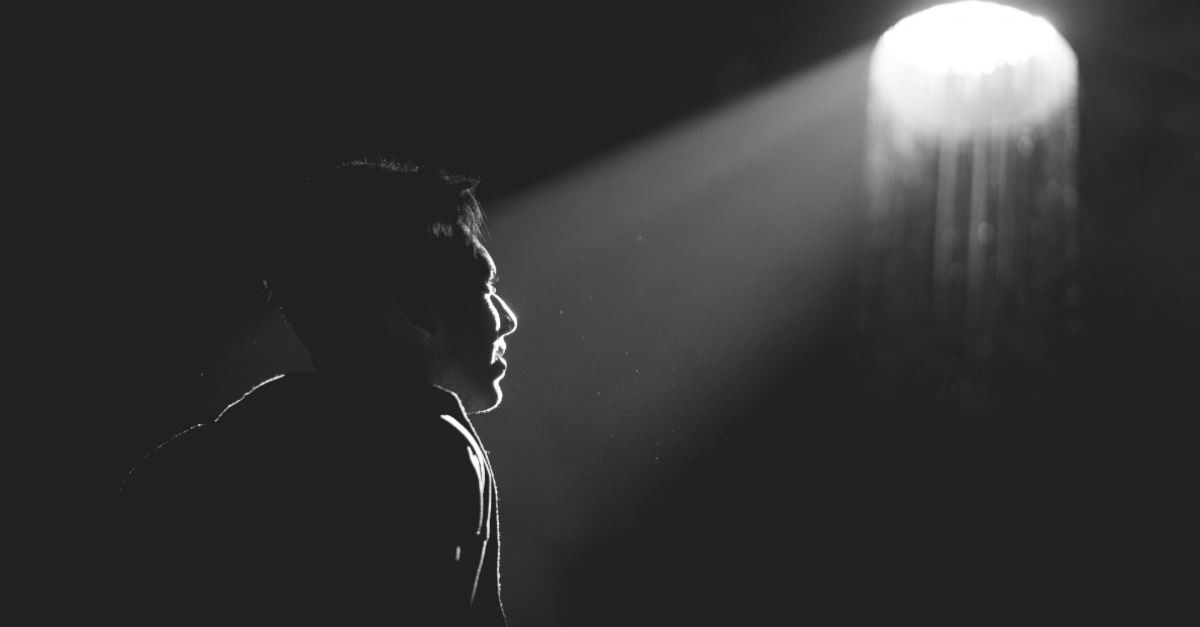 11. Judas
So Judas threw the money into the temple and left. Then he went away and hanged himself. (Matthew 27:5)
Judas was the treasurer of Jesus' ministry. He kept the money box and distributed funds as needed to the poor. The Scripture tells us he helped himself to the money whenever he wanted to because he was a thief (John 12:6). Greed could have been his motivation in selling Jesus off. Because he never truly committed himself to Christ, the devil had an opportunity to enter him and lead him to the betrayal.
Once he realized his mistake, he was remorseful, and surely depressed. He must have felt as if there was no other option, so he took his own life.
This is the wrong solution to depression that so many people take as a way out. But God is the God of hope and suicide never solves anything. If the person isn't born again, they condemn themselves to an eternal hell. Sadly, Christians do take their own lives sometimes and go to be with the Lord at death, but they leave behind a mess for their families. Suicide is a selfish act and never the remedy for depression.
12. Jesus
He took Peter and the two sons of Zebedee along with him, and he began to be sorrowful and troubled. (Matthew 26:37)
Yes, Jesus knew the feelings of depression. He was a deity, but He was encased inside a human body with a mind that felt the same things we do. His struggle in the Garden of Gethsemane was mental and emotional. His flesh cried out for another way to save mankind.
Angels came and ministered to Christ in ways that reminded Him of the Holy Spirit who lived within Him (Luke 22:43). His Spirit won over and He left this example for us. We are always strengthened with the Bible and the Holy Spirit if we turn to Him instead of giving in to depression and despair.
God Felt Grieved
Our heavenly Father doesn't feel depression the way we as mortal humans do, but the Scriptures tell us He was grieved over the evil in the world not too long after He created it (Genesis 6:60.) We are told in Ephesians 4:30 not to grieve the Holy Spirit. The Supreme Lord can feel pain. As much as He loves us, He still allows us to make choices that destroy our lives and others, which hurts Him tremendously.
Depression is an enemy the forces of evil use to prevent us from moving forward with life. But as we can see in all these examples turning to the Lord and His Word is our remedy. The only time we have no hope is when we refuse His help.
You turned my wailing into dancing; you removed my sackcloth and clothed me with joy, that my heart may sing your praises and not be silent. Lord my God, I will praise you forever. (Psalm 30:11-12)
Photo Credit: ©Unsplash/Ahmed Hasan