4 Great Ways to End One Year and Begin a New One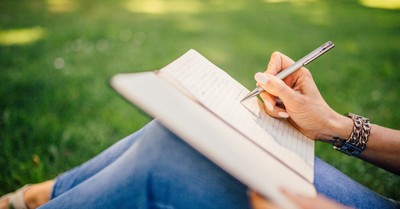 By Patrice Burrell, Crosswalk.com
Around this time of the year, it is normal to reflect on the past year in preparation for the New Year. Although reflection is good, it should be guided, or our thoughts can wander aimlessly, causing us to feel overwhelmed. This is one of the major roles of the Holy Spirit, to lead us and guide our minds. According to John 16:13 (N.L.T.), "When the Spirit of truth comes, he will guide you into all truth. He will not speak on his own but will tell you what he has heard. He will tell you about the future." As you take a moment to evaluate this year and seek God about the upcoming New Year, here are four ways to facilitate an honest conversation with yourself and God.
Photo credit: ©Pexels/Negative Space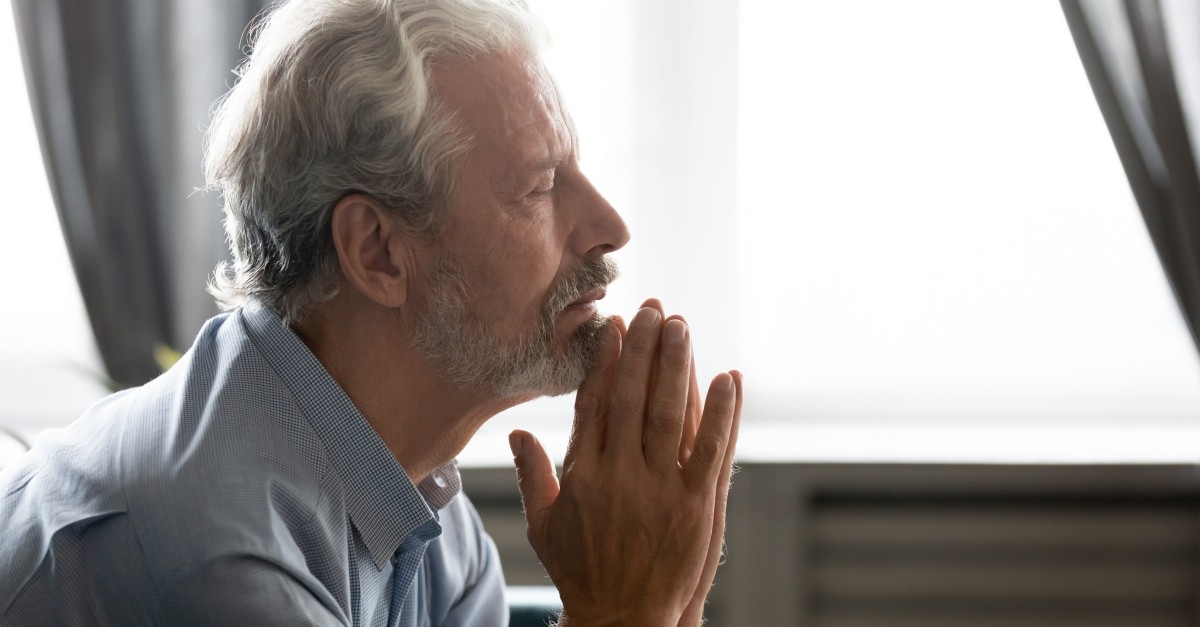 1. Start with Reflective Prayer
One prayer model I have often found helpful is the A.C.T.S. model because it helps to shape a sense of structure to my prayer time. I would suggest using this model in your year-in-review reflective prayer time with God since it will allow you to experience adoration, confession, thanksgiving, and supplication (A.C.T.S.) as you formulate your words and thoughts. This can be done verbally or in a prayer journal. In each section of the prayer, you express to God your adoration that He is your sovereign God, confess your feelings about where you believe you may have fallen short this year, offer thanksgiving for the blessings you received, and make your supplication for resolution over matters you need to resolve or bring closure to as you move forward in the New Year.
Prayer, by its simplest definition, is talking with God. Yes, He already knows all about it anyway, but sometimes we just need to get it out of us and release it back to Him. This type of reflective prayer does not have to be complicated with the help of the Holy Spirit. Don't worry about offending God with your raw words. You can say what you need to say in this safe space - God can absolutely handle it. He invites us to let go and be completely honest, transparent, and vulnerable with Him. He is trustworthy, and our place of prayer is sacred.
Photo credit: ©GettyImages/fizkes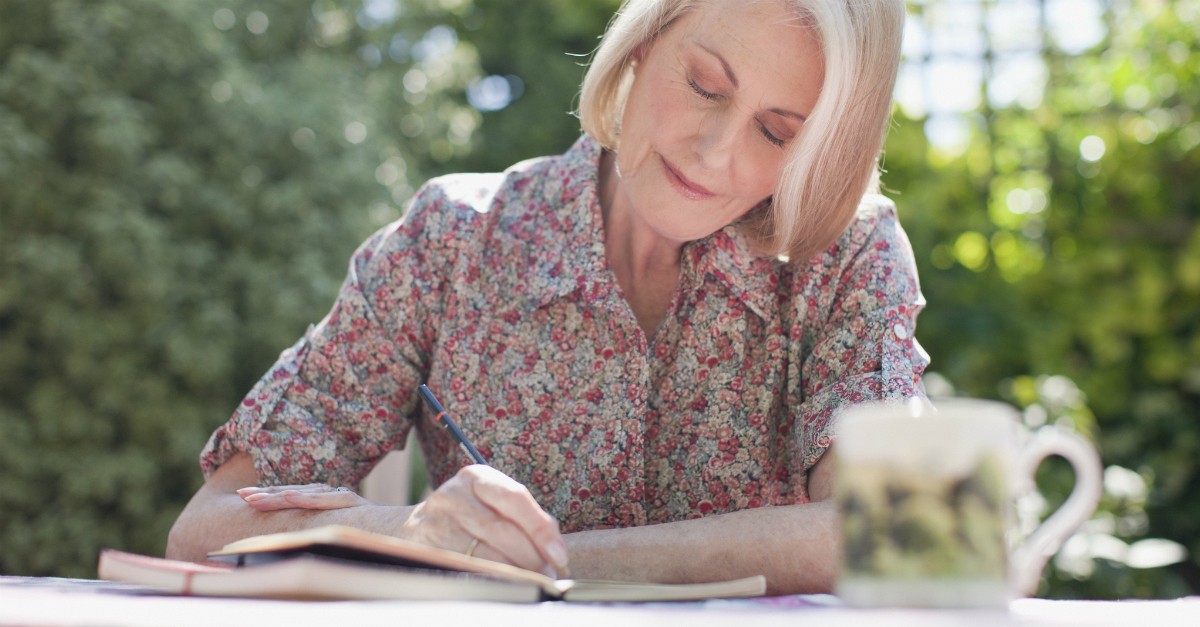 2. Answer Reflective Questions
In a very practical approach, I would like to offer you some prodding questions you may use privately as you conduct an assessment of your year-in-review:
-What are my celebrations for this year?
-What were my challenges this year?
-What do I need to leave behind this year?
-What do I really want out of life?
-What do I value?
-What or who is most important in my life?
-What would a well-lived life look like for me?
-What makes me uniquely me?
-What needs to be different about me next year?
-What kind of legacy do I want to be remembered for by those I love?
You do not have to answer all of these questions, but this will at least provide you with a place to begin. The purpose of these questions is to help us pinpoint what matters most in our lives. As you record your response on paper, you may discover some surprising answers you did not previously know or realize. You may also start to develop your own questions.
One point of this activity is to clarify where you want to be next year by first taking inventory of where you've been and where you are now. Remember, this only works if you answer truthfully with yourself. God's love frees us from clinging to any pretense or identity that is not rooted in Christ. We can approach this activity with confidence that God is with us and that the Holy Spirit is empowering us to embrace His truth every step of the way.
Photo credit: ©GettyImages/Tom Merton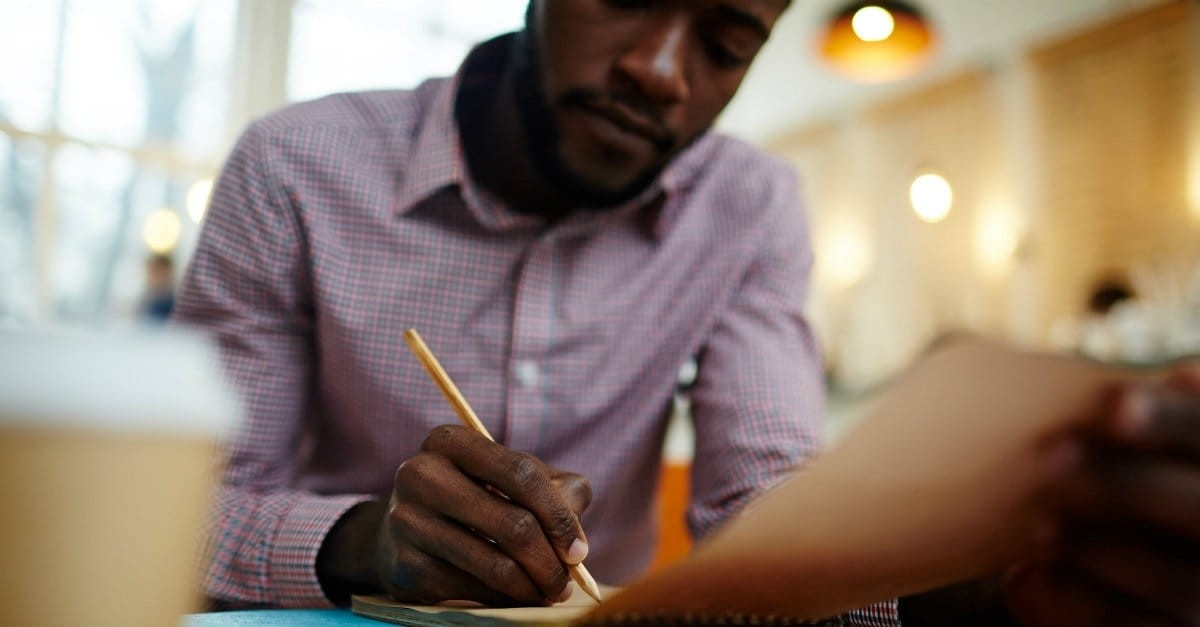 3. List Your Priorities for the New Year
What are your non-negotiables in life? What is it that you absolutely must do as part of identifying a healthy (mentally, physically, and spiritually) lifestyle? Knowing the answers to these two questions positions you to plan what I like to call "grace goals" for the new year. Goal setting does not have to be the pursuit of selfish ambitions; instead, it is actually biblical. Habakkuk 2:2 (ESV) tells us, "Write the vision; make it plain on tablets, so he may run who reads it." Jeremiah 29:11 (N.I.V.) says, "For I know the plans I have for you," declares the LORD, "plans to prosper you and not to harm you, plans to give you hope and a future." God has great plans for our lives. Our job is to align our priorities with His plans. Setting and monitoring our goals is one way to honor God's vision for our life.
We also benefit from organizing our goals because it gives a sense of what to expect as we go into the new year. In many ways, this is part of our stewardship responsibility as it relates to managing our time, talents, and treasures. I enjoy speaking about God, Grace, and Goals because I believe integrating all three leads us to the life God has purposely designed for each of us as believers.
Photo credit: ©shironosov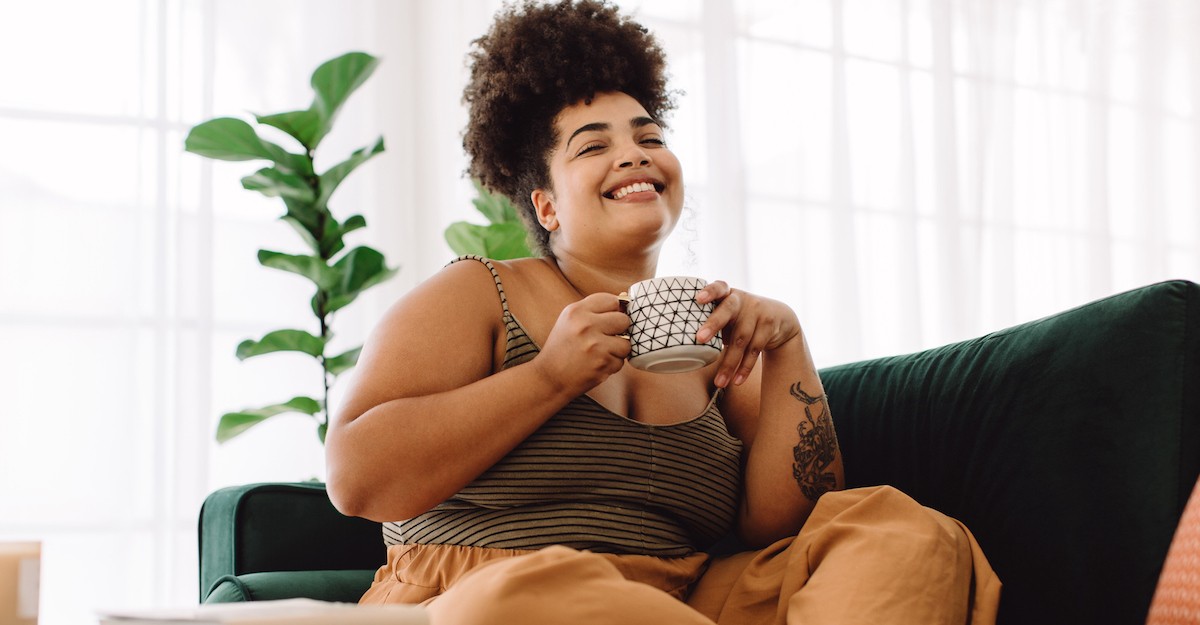 4. Choose a Word and Scripture to Keep You Grounded
For several years now, I have made a point to intentionally seek God for the one word He is leading me to pray and confess over my life going into a new year. Not only do I seek Him for a word, but also a scripture promise or principle that coincides with that word.
My word this year is "recover," and my Scripture this year was Psalm 65:11, "You crown the year with a bountiful harvest, even the hard pathways overflow with abundance." This Scripture and my word have provided me with much strength, comfort, and focus daily. In hindsight, I can see the providence of God in leading me to this particular word and Scripture in light of all that this year has unfolded.
To share a bit of my personal testimony, initially, I thought God was giving me the word recover because of all of the things I had already gone through in the previous year. Last year turned out to be a much harder year than I expected, particularly due to a health challenge that took a much longer period of time for recovery than expected after having surgery. I thought this year would be God's gift to me, sort of a way to make up for all of the hard stuff I endured. I thought the word was all about how I could recover from what I had then experienced.
Although this year has revealed many gifts and blessings, the word God gave me was not just about what I had already been through, but also what I was getting ready to walk through presently. Little did I know God used the year before to prepare me for what was to come. I had no idea of all of the things I would yet have to recover from…one thing after the next. In the midst of it though, I kept speaking God's word and declaring, "This is my year, month, week, and day to recover, and I shall recover all!"
As I look back over this year, I can confidently proclaim God has kept His promise. No, it has not all been easy. My life is not a cakewalk. But by the grace of God, He has allowed me to recover at every turn and point. I can trace the faithful hand of God at work all year long.
As you prepare to enter the New Year, I pray you will seek God's direction for your life. Maybe you will ask Him for a word and Scripture to lean into. This is one of God's sweetest gifts that can often carry us through low moments in our faith. Whatever He gives you, I believe it will be just what you need. Like me, it will offer you the fuel you need to be reminded daily, you can recover from whatever life throws your way. Why? Because God has spoken a word just for you that brings hope specifically to your life. He is that kind of God, and it only takes one word from Him.
In the days to come, as we transition from one year into the next, let's posture our spirit to hear from God. May we be better for the time we invest in authentic self-reflection, and may we enter the New Year strengthened in our personal relationship with God because we have taken this time to prepare for what lies ahead as we currently align ourselves with the leading of the Holy Spirit.
Photo credit: ©GettyImages/JLco - Julia Amaral