5 Things Not to Say to Family Members at Thanksgiving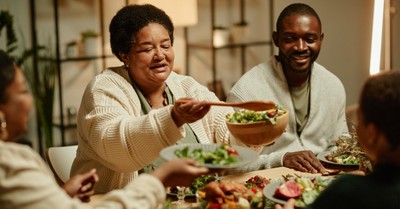 By Alicia Searl, Crosswalk.com
Brought to you by
It's nearly here. The blessed time of Thanksgiving. As we gather around the table, and the chatter of blissful family members and sweet laughter of young ones fill our dining rooms, our hearts swoon with joy.
Everyone has come back together again. Aunts, uncles, cousins, and distant relatives you forgot about until they rang the doorbell are all packed in one little room to share a meal and enjoy each other's company.
Can you picture it?
It's positively perfect. Until…
Uncle Bob breaks the ice by asking his niece, "So, when are you getting married?"
Did you hear the pin drop? The silence is deafening. All those lovely family members are now exchanging awkward glances with mouths half open and eyes wide open.
The peaceful meal just got a little more interesting and, well, rather uncomfortable. Makes me think of the funny Thanksgiving episodes on Friends,especially the one where an old high school friend, Will (Brad Pitt), comes to visit. The conversations had me laughing hysterically.
Ok, I may be dating myself, but in all seriousness, sometimes it's best we just bite our tongue. Inquisitive minds may want to know, but there are some questions that may not need to be addressed at the Thanksgiving dinner table.
Proverbs 13:3 tells us those who guard their lips preserve their lives, but those who speak rashly will come to ruin.
I just love Proverbs. It's chockfull of wisdom, but it is also raw and real and targets so many issues we face in our lives. Proverbs 13:13 basically tells us to watch our words and choose them wisely, or the consequences could bring grave devastation in its wake.
You may have heard the childhood adage, "Sticks and stones may break my bones, but words can never hurt me." Well, as you've probably already discovered, those words are indeed false. Words can really hurt us!
But it begs to question — is there a way to say or ask things tactfully? Especially during the holidays that have us surrounded by family and friends, which in turn can spark emotionally driven conversations?
Simply put, yes, there is. Pause, think, and then pray.
When asking a personal question or touching on an already sensitive issue, it's always a safe bet to pause before you say something.
Then think about how well you know the person or where the person may be emotional. Finally, offer up a quick prayer for the Holy Spirit to lead and guide you in the conversation.
To help you in thanking God, we created a 30 Days of Gratitude Prayer Guide HERE. Download and print this guide to keep with you as a reminder of God's love and promises.
So, are you now curious as to what not to say this year around the Thanksgiving table? Well, read on.
The phrases or questions below may be ones to stray away from to keep the peace while gathering with family and friends this holiday. If nothing else, at least pause, think, and pray before you do speak.
1. When Are You Getting Married, Having Children, or Going to College?
You get the gest of this question. While it may be coming from a good place, unless you know this person on a more intimate level, it may come across as condescending.
We may never fully know someone's situation, and asking a straightforward question in front of a bunch of family members around a dinner table may make them feel uncomfortable, shamed, or judged.
As a family with three girls, we used to often get asked (even by strangers) when we were going to try for a boy? While that question generally come off as slightly joking, it led us to believe others didn't see our family as complete.
It no longer bothers us, but as a couple that battled with infertility, we are grateful for our three daughters and feel God has blessed us beyond measure.
So, instead of asking a point-blank question that may come across as disingenuous, try an open-ended question, such as, "How are you liking your new job?" or "What's it like raising three daughters?" This will leave it up to them how much information they wish to share.
2. Why Are You Eating (Not Eating) That?
There was a reason sweatpants were invented. And why I wear them on Thanksgiving. Needless to say, my plate gets stacked fairly high on "Turkey Day."
Besides spending time with family, Thanksgiving is all about the delicious food — and pie! However, that being said, there are others who remain very conscience of what they choose to eat.
With allergies and restrictive diets, there are a number of reasons why people put (or don't put) certain items on their plates.
So, let's try to hold our comments back when it comes to what family members decided (or did not decide) to eat. And keep in mind, the only person we should be concerned about who is eating what is ourselves (and maybe our children).
3. Did You Hear About...?
When family members or friends haven't seen each other in a while, there is a lot to catch up on. What's new, and how is the family doing? It's exciting to hear all that is going on and fun to hear the exciting news that is shared this time of year.
However, we must be careful not to go down the "gossip train." It's easy to want to veer off and talk about the family member that didn't show up or about the friend that did you wrong.
But bite your tongue. It's not worth it. Politely excuse yourself if you get dragged into these conversations or quickly change the subject. You'll be better for it.
4. Let's Talk about Religion or Politics
Well, maybe, let's just not.
Currently, there are many topics that matter deeply to people, and if family members are on opposing ends of the spectrum, it can cause a sweet family dinner to turn quite ugly in minutes. So, it's best to keep the peace by partaking in more light-hearted conversations.
Maybe you are left asking, "How do we shed the light and share our love for Jesus this holiday if we can't talk religion? "
The truth is, we model Jesus, not religion. Pray before the meal, share the blessings God has given you, and talk about how God has shown up in your life. Nobody can refute your testimony.
5. Let's Bring Up Family Drama
Whether we like to admit it or not, most families have some sort of hidden (or maybe not so hidden) drama. Sometimes, events unfold that fan the flame to open up conversations that lead to nowhere good.
Dear friends, let us love one another, for love comes from God (1 John 4:7).
This verse is a beautiful reminder that we are to love one another and that, as believers, we are to display and share love. Choose to refrain from tapping into painful topics that could resurface unnecessary conflicts.
Pause. Think. Pray.
Great Conversation Starters to Try
On the flip side, maybe you are looking for some fun ways to get a good 'ole conversation started.
With the sample conversation starters below, you can get the family talking in a light-hearted and good-natured way. Here are a few ideas to get you started.
What is your favorite Thanksgiving memory? Pumpkin or pecan pie?
Share a Thanksgiving-fun fact.
If you could invite anyone to dinner, who would it be and why?
What are you most grateful for? What is your favorite thing about Thanksgiving?
Turkey or Ham? What's the difference between giving thanks and being grateful?
Why Does This Matter?
Let's bring peace and unite our families together in a beautiful way this Thanksgiving by choosing our words wisely. May this precious time of year be filled with fun, laughter, and special moments that you will all cherish for years to come.
For further reading:
What Does it Mean to 'Come into His Presence with Thanksgiving'?
3 Important Things to Remember from the First Thanksgiving
Is Thanksgiving Truly a Christian Holiday?
Photo Credit: ©iStock/Getty Images Plus/SeventyFour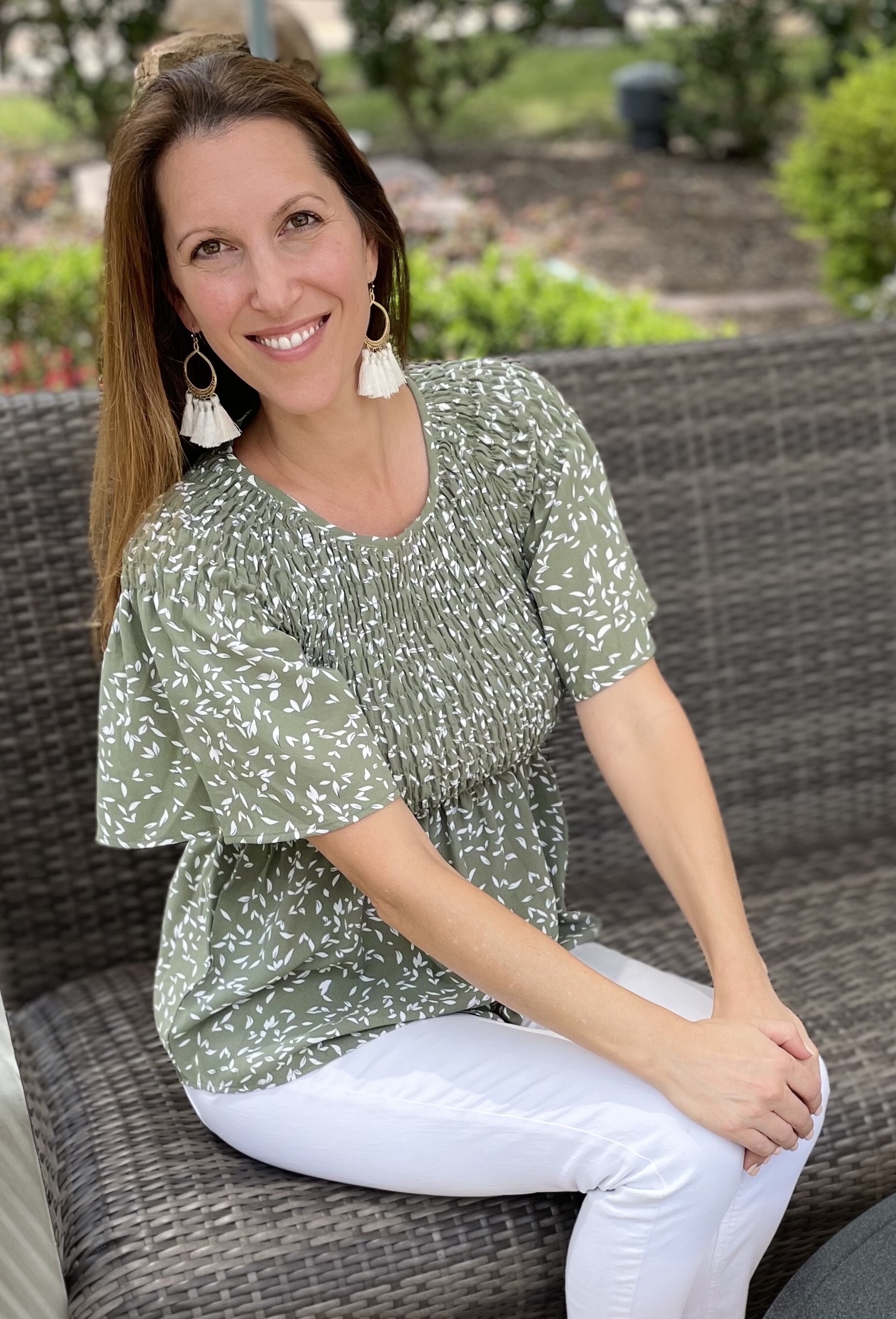 Alicia Searl is a devotional author, blogger, and speaker that is passionate about pouring out her heart and pointing ladies of all ages back to Jesus. She has an education background and master's in literacy. Her favorite people call her Mom, which is why much of her time is spent cheering them on at a softball game or dance class. She is married to her heartthrob (a tall, spiky-haired blond) who can whip up a mean latte. She sips that goodness while writing her heart on a page while her puppy licks her feet. Visit her website at aliciasearl.com and connect with her on Instagram and Facebook.
This article originally appeared on Christianity.com. For more faith-building resources, visit
Christianity.com.