Saturday, October 10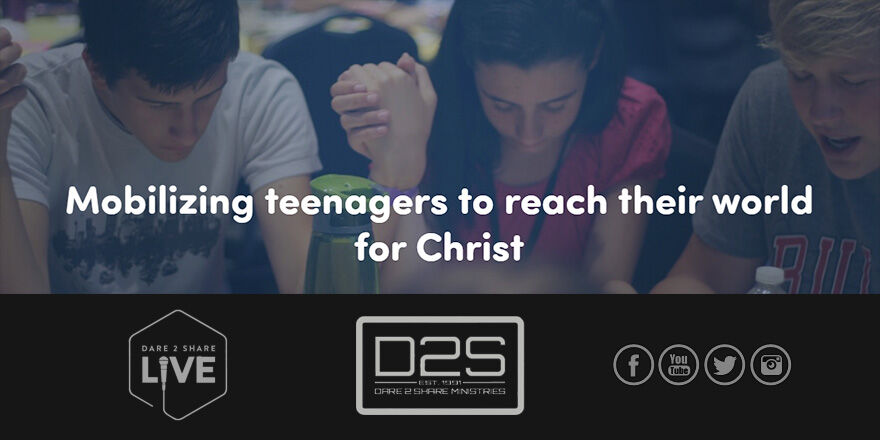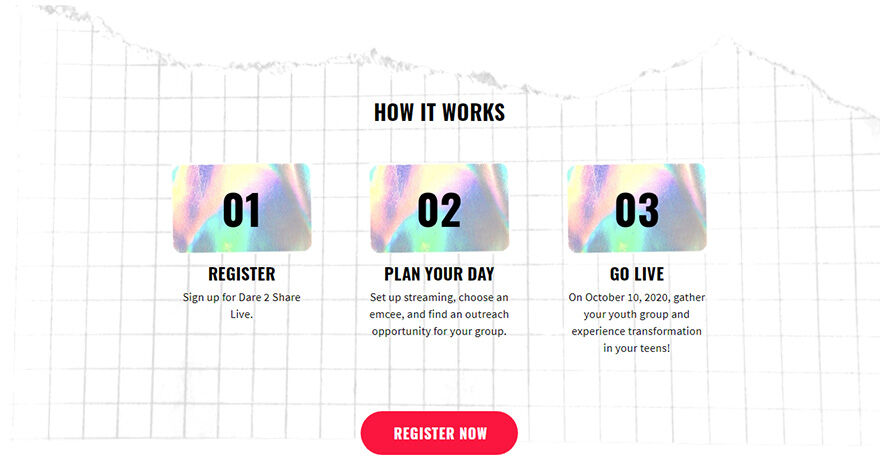 THE GOSPEL
A light in the darkness facing today's teenagers and delivering Good News about the free gift of Salvation found only in Jesus.
77%
Of Christians came to the faith as teenagers.
22 MILLION
Teens will be reached if the church returned to retention rates of 20 years ago.
400%
The size of a teen's social media network compared to the size of the average church.
Location:
Dare 2 Share
PO Box 745323
Arvada, CO 80006
Google Map
Toll Free: 1-800-462-8355