Exalt Jesus March (John 12:32)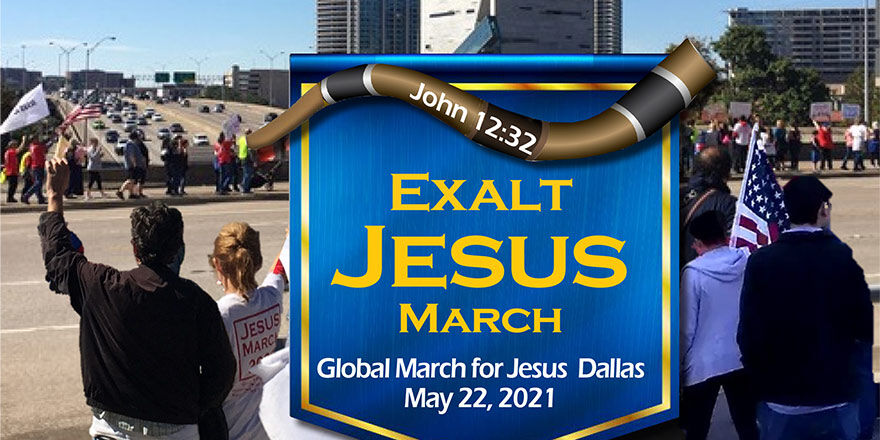 9:00 AM on Saturday, May 22
To give honor, glory and praise to the King of kings
2nd Annual Exalt Jesus March uniting believers to exalt Jesus
Bring red, white, or blue T-shirts/flags/hats with bible verses, signs & banners, Texas & American flags,


shofars, tambourines, guitars, and voices to the Lord and Saviour, Jesus! He is our banner.

About: Holy Spirit gave a vision to Brother Lester, a man of God: He saw believers on a bridge holding signs for Jesus.

A small group of believers were inspired to assemble The Body of Christ to exalt Jesus and intercede for our local cities.
Click here for printable PDF showing route of the Exalt Jesus March.
(Total distance: 1.6 miles, estimated 33 minutes walk)

www.exaltJesusmarch.life Email: [email protected] Phone: 469-712-4175

Location:
Exalt Jesus March
Woodall Rogers Plaza (Start/Finish)
32°47'3."N, 96°48'.", 3 30th Pl, Dallas, TX 75202
Dallas, TX 75202
Google Map