'Finding Freedom' Workshop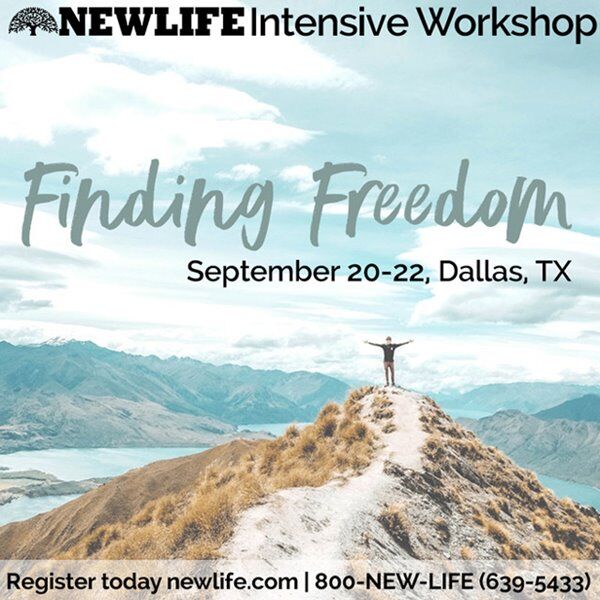 Are you feeling stuck in life, wondering why you can't move forward? Are you hiding behind a mask, ignoring your pain, not wanting anyone to see the real you? Do you feel gripped by fear, guilt, shame, grief, or anger? If you answered yes to any of these questions, then come join us for the Finding Freedom workshop.
In just 48 hours you'll learn how to overcome the emotional roadblocks of your past and begin your journey towards freedom!


At this workshop you will gain:
Tools to recover from past hurts and failures
Recognition of patterns that keep you stuck and how to move forward
Understanding of the value of connection in redemptive relationships
Insights into how God's Word impacts all parts of our lives
Knowledge of the lies and traps that unknowingly direct our lives
Click here

to register for this New Life Weekend, or call 800-639-5433.
---