Military Connected Resource Round-Up
10:00 AM on Tuesday, January 14, 2020
Repeats the 2nd Tuesday of every other month at 10:00 AM, through April 14, 2020.
Assistance through a Texas Veterans Commission Grant
(NOTE: No Dec 10, 2019 Resource Round-Up)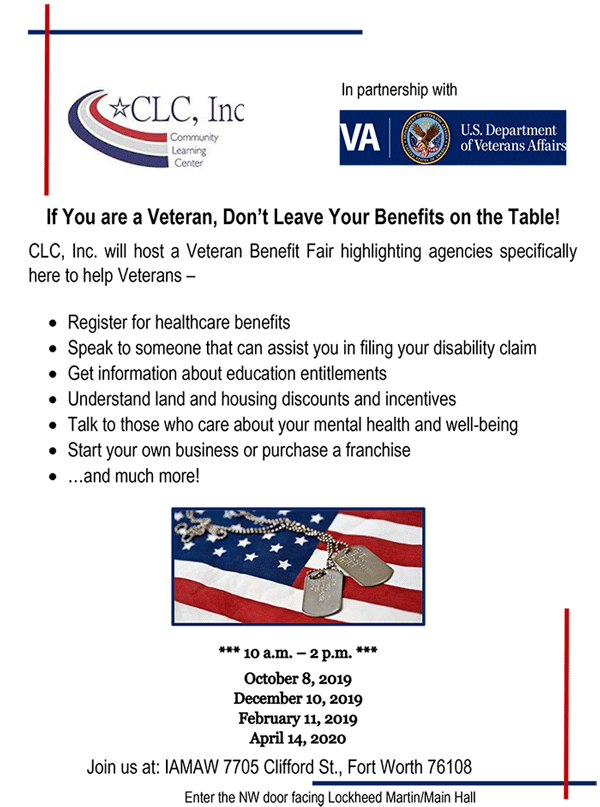 CLC, Inc. has teamed up with the North Texas VA and together we offer a bi-monthly Resource Round-Up that is open to all military connected. There are many veterans that are unaware of the benefits they qualify for. Our Resource Round-ups keep growing!
Keri Anne Wilcox
Veterans Counselor
CLC, Inc. | 555 N. Grants Lane | Fort Worth, TX |817-569-9008 ex. 24 | Fax 817-569-9016
Location:
IAMAW (Enter NW door facing Lockheed Martin/Main Hall)
7705 Clifford Street
Fort Worth, TX 76108
Google Map
817-569-9008 ext. 24
[email protected]