TOGETHER WE SERVE • Military & First Responder Benefits and Resource Fair
8:45 AM - 4:00 PM on Tuesday, October 26
⋆ TOGETHER WE SERVE ⋆ Military & First Responders Benefits and Resource Fair — Saturday, October 26, 2021 from 8:45 a.m. – 4:00 p.m. at Frontiers of Flight Museum (Dallas).
Note: If you cannot attend this event and want to be emailed the vendor resources from this event please email Mallory Morris at [email protected]
The Dallas Police Department in partnership with the Texas Veterans Land Board, VA North Texas Health Care System, and Dallas County Veterans Services is inviting all Military Veterans, First Responders, Active Military Servicemembers, and Spouses to a one-day Benefits & Resource Fair. The Frontiers of Flight Museum at Love Field is hosting this event and the following groups will be presenting in the Hamilton Family Auditorium and possibly provide face-to-face discussions in the Mezzanine area.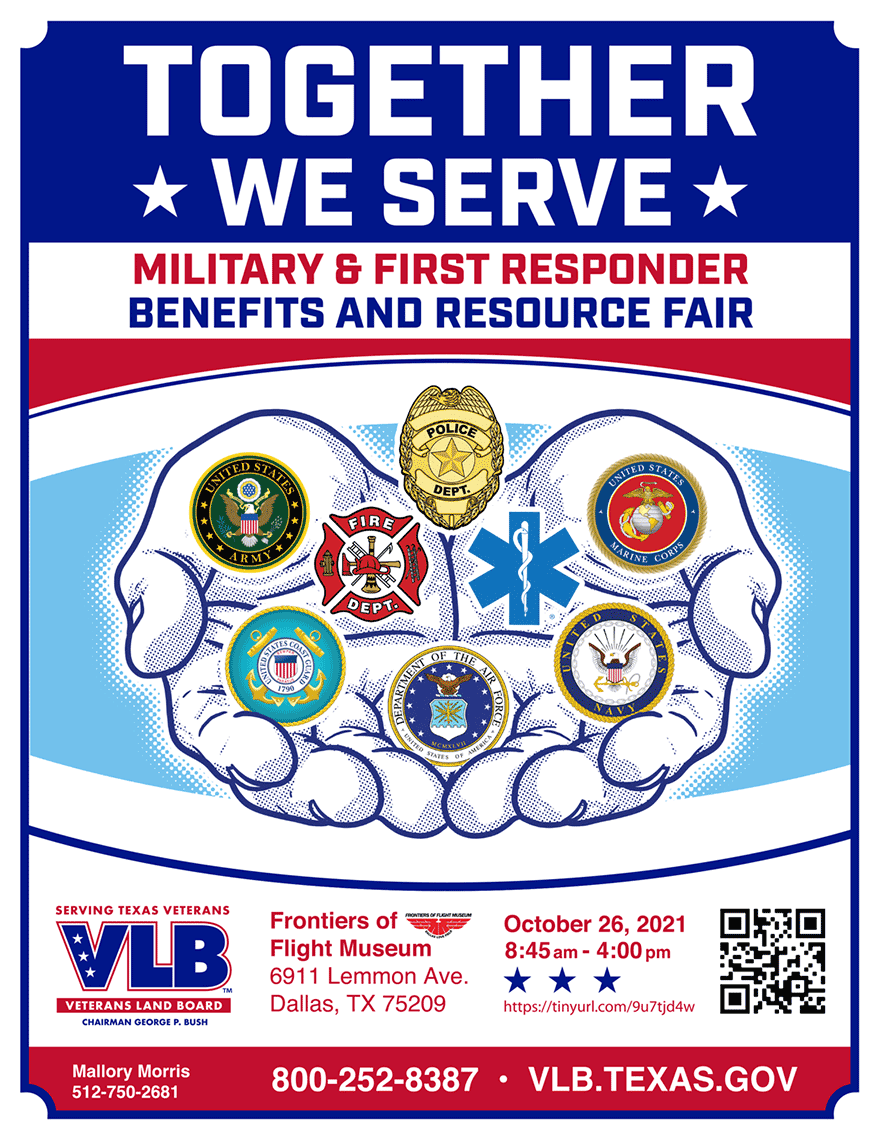 Brought to you by Veterans Land Board.

Location:
Frontiers of Flight Museum
6911 Lemmon Avenue
Dallas, TX 75209
Google Map