Resolution2021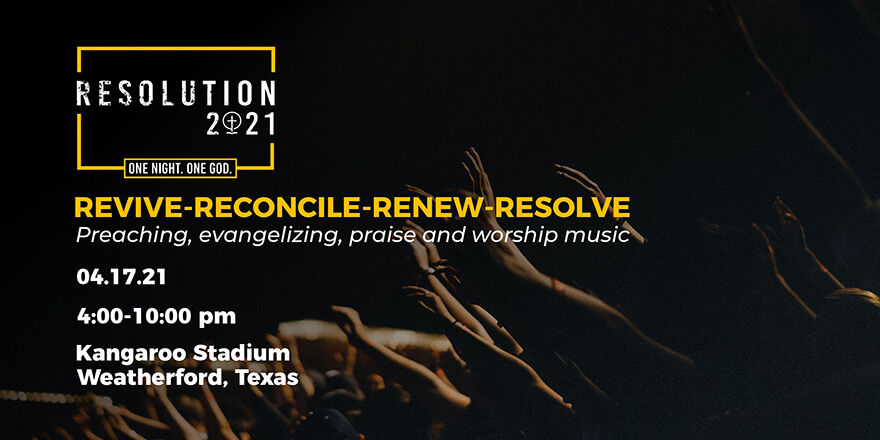 4:00 - 10:00 PM on Saturday, April 17
We are called to bring the lost to Jesus and build The Kingdom of God.
The time is NOW!
A night of REVIVAL! Evangelizing, praise, worship music and more. REVIVE-RECONCILE-RENEW-RESOLVE. Gates open at 2:00 for exhibits and vendors. Renew or establish a relationship with Jesus Christ that will change your life forever!
Resolution2021 Facebook Video
FREE ADMISSION! Stadium and on-field seating available, but no chairs allowed on field so bring a blanket.

Location:
Kangaroo Stadium
250 Eureka Street
Weatherford, TX 76086
Google Map
+18175982847