Texas Country Reporter Festival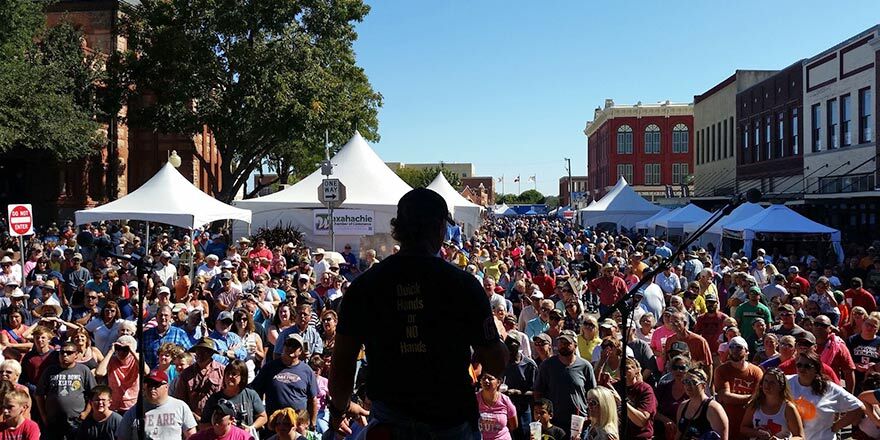 9:00 AM - 7:00 PM on Saturday, October 26
Saturday, October 26th 9am-7pm
Join Kelli & Bob Phillips, hosts of the weekly TV show, Texas Country Reporter, for the 24th Annual Texas Country Reporter Festival.
This one-day arts and music festival will take place around the historic courthouse square in downtown Waxahachie on Saturday, October 26, 2019 from 9 a.m.-7 p.m.
Admission is FREE
Country Legend, John Anderson will take the stage for a special "unplugged" performance at 6 pm. Get an autograph from Lisa Whelchel from Facts of Life. Surrounding the Waxahachie courthouse square will be more than 250 booths set-up with artists, craftspeople, food, live entertainment and some of the people who have been featured on Texas Country Reporter over the years.
Location:
Historic Downtown Waxahachie
100 W Main Street
Waxahachie, TX 75165
Google Map
(972) 825-5000