2020 PASTORS APPRECIATION GALA - CANCELLED DUE TO CORONAVIRUS

7:00 PM on Tuesday, September 15
[ Cancelled due to COVID-19 concerns ]
The Word 100.7FM Annual Pastors Appreciation Gala
*Stay tuned for information on our 2021 Pastor Event!
Inviting all pastors, their spouses and pastoral staff.
The dinner is completely free and includes a great meal, fellowship with other local pastors, prizes, and message from keynote speaker, Bob Lepine of FAMILYLIFE today®.

Bob Lepine is Senior Vice President of FAMILYLIFE, as well as co-host of FAMILYLIFE today®, FamilyLife's nationally syndicated radio program. A veteran of Christian radio, Bob received a communications degree from the University of Tulsa. Prior to joining FamilyLife in 1992, he worked for local radio stations in Tulsa, Phoenix, Sacramento, and San Antonio. He is the author of The Christian Husband, and the on-air voice for TRUTHFORLIFE® with Alistair Begg. Bob also serves on the Board of Directors for National Religious Broadcasters. Bob and his wife, Mary Ann, live in Little Rock, Arkansas. They have five children and a growing number of grandchildren. Bob also serves as an elder and teaching pastor at Redeemer Community Church.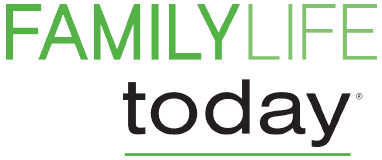 *Admission is FREE, but you will be required to RSVP in order to guarantee your seat and complimentary meal!
The Word 100.7FM Dallas
For information, call Easy Ezell at (214) 561-9120 or email [email protected]
---
COPYRIGHT© 2020, ALL RIGHTS RESERVED. A SALEM MEDIA GROUP STATION.
Location:
Vouv
4445 Sigma Road
Dallas, TX 75244
Google Map
972-598-0594