The Lenten Journey - Easter Devotional - February 22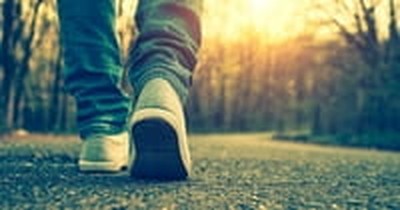 Crosswalk.com

EDITOR'S NOTE: Every day from Ash Wednesday until Resurrection Sunday, we'll bring you one devotional from our archives about Easter, the miraculous joy of the Resurrection, confronting our guilt, or the resulting spread of God's Church. Check back every morning as you thank the Lord for His gift of victory over sin and death!
The Lenten Journey
by Sarah Phillips
As they went out, they came upon a man of Cyre'ne, Simon by name; this man they compelled to carry his cross. Matthew 27:32
I have to confess, Lent is my least favorite liturgical season. Many have written beautiful reflections on this season and the many opportunities for spiritual growth it holds. I couldn't agree more. But the reason this season is often so fruitful can be attributed to one overarching theme: sacrifice.
Lent is filled to the brim with sacrifice. The point, of course, is to reflect on Christ's sacrifice, to feel just a little bit of the pain he felt, and to draw closer to God as we clear out the clutter of our comfortable lives. Naturally, this isn't easy. Sacrifice requires toleration for pain. Sacrifice requires thinking beyond yourself and your wants. Sacrifice demands discipline. Sacrifice isn't fun.
Can't it just be Christmas year round?
Still, part of me is relieved that Lent has arrived. Deep down, far below my selfish nature, exists a yearning to cast off the suffocating materialism and shallowness that so often characterizes modern, American life. Deep down, my spirit desires reconciliation with the living God. Deep down, my soul is sick from spiritual fluff and wants something deeper, meatier.
Left to my own devices, those yearnings would probably go ignored, at least for long stretches of time. I wouldn't have the strength to give up the comforts of my life to hear God's voice a little more clearly. Thanks to the Lenten journey, when we travel the road of sacrifice with fellow believers, my weak nature is compelled to take action, to dig deeper, and to follow through with commitments.
Cardinal Newman once said, "We all suffer for each other, and gain by each other's suffering; for man never stands alone here, though he will stand alone hereafter; but here he is a social being, and goes forward to his long home as one of a large company."
So often I treat faith in God as a private matter, as a path I can walk by myself. In doing this, I confuse individuality with isolation. I ignore the scriptural truth that God created us for Him -- and one another. Year after year, Lent pulls the curtain back on this illusion as I draw unusual strength from the universal Church - from the community fasting, the special Friday prayer gatherings, and even the long lines to the confessional.
What a merciful God; he does not ask us to journey alone. Even the simple, friendly question, "What are you giving up for Lent?" jolts me out of my usual routine, forcing me to ponder where I'm at spiritually and what kind of fast would be appropriate this year. And when I feel like giving up and returning to the easy life, images of fellow believers enduring hardships (voluntary or involuntary) readily float to the surface of my thoughts during the Lenten season.
I can't lie - when Easter arrives, I am always relieved. Finally, a little rejoicing! But the rejoicing wouldn't be as sweet if I hadn't been compelled to walk the way of the Cross first. And the jubilation is even more poignant given that the very people I sit next to on Easter morning are the same ones that walked with me through the darker days of Lent.
Intersecting Faith & Life: "Nothing, how little so ever it be, that is suffered for God's sake, can pass without merit in the sight of God." ~ Thomas a Kempis. What area of your spiritual walk would benefit from a little sacrifice? If you haven't already, connect with a community of believers where you can draw the strength needed to grow in your faith.
Further Reading
Check out fantastic resources on Faith, Family, and Fun at Crosswalk.com!