Who Does God Call? (1 Corinthians 1:26) - Your Daily Bible Verse - August 9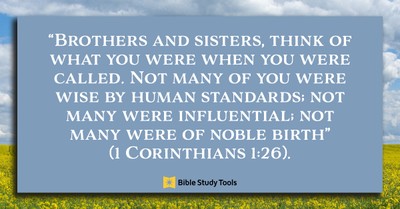 Crosswalk.com

Who Does God Call? (1 Corinthians 1:26)
By: Lynette Kittle
Today's Bible Verse: "Brothers and sisters, think of what you were when you were called. Not many of you were wise by human standards; not many were influential; not many were of noble birth" (1 Corinthians 1:26).
Here is a question I have been considering as of late: have we forgotten the kinds of people whom God calls and reveals His power in and through? Does it seem like many of us are looking to the cultural standards around us to decide who is qualified for spiritual leadership?
The world around us believes more in educational degrees, prestigious titles and awards, and those who seem polished and cultured. They are quick to disqualify or overlook those who lack certain bells and whistles.
For those who don't fit into the world's standards of importance, it can make them feel like they don't quite measure up. But be encouraged because God loves to call those deemed unqualified, underestimated, and overlooked by people to accomplish His will. Often God calls the weary, worn out, and even the way out to move through on earth.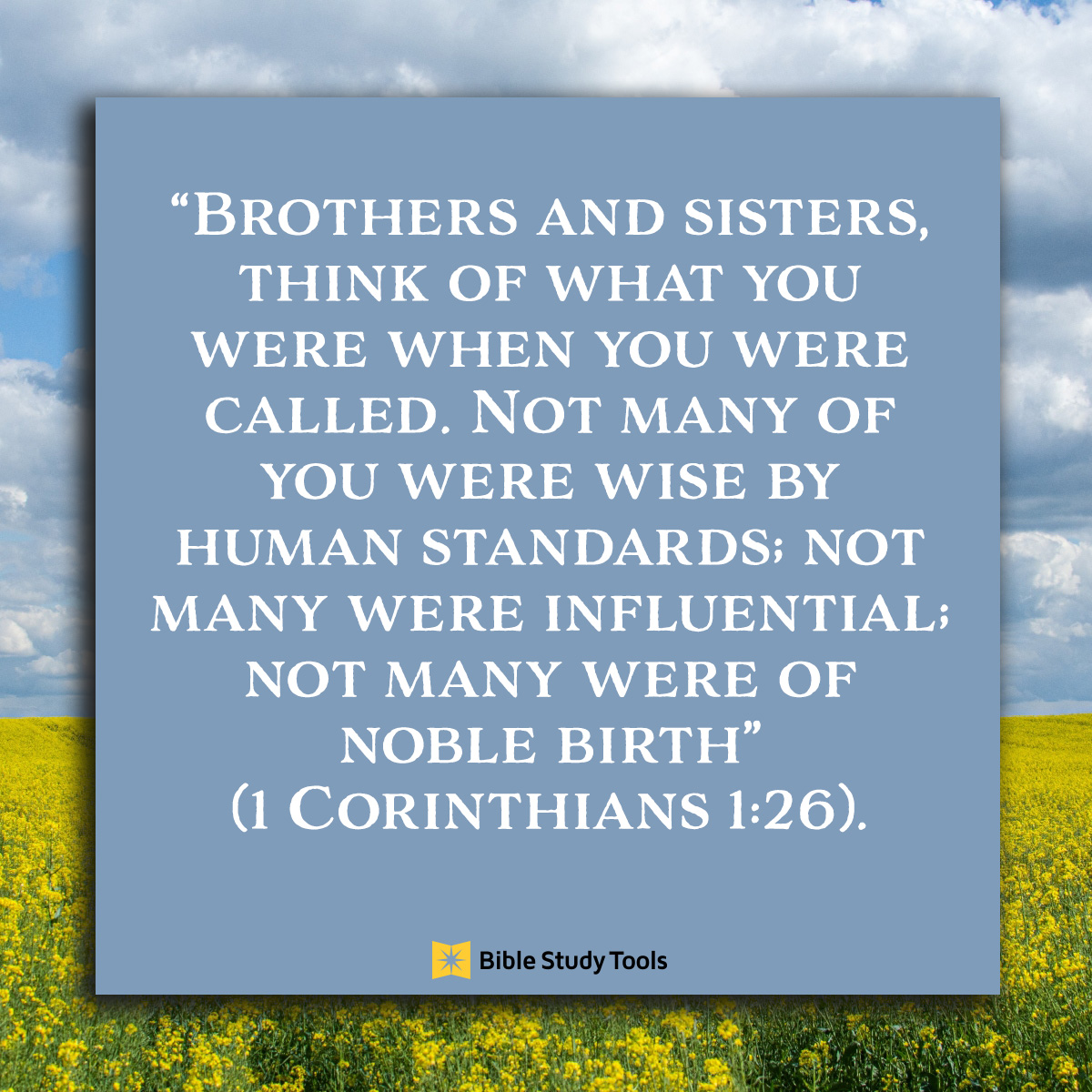 How God Chooses
It seems more and more that believers are adopting the standards of the world inside the Church. But God sees deeper than outward appearances and achievements. He's much more concerned with the condition of our hearts than the degrees hanging on our walls.
1 Samuel 16:7 explains how people look at the outward appearance of men and women, but God looks at the heart.
How many times have you heard individuals criticizing, maybe even making fun of, or laughing at ministries or individuals who aren't using the highest technology or presenting themselves in the most polished way when presenting the Gospel?
Some believe God only works through the cultured and refined. 1 Corinthians 1:27 gives us a different standard of assessment: "But God chose the foolish things of the world to shame the wise; God chose the weak things of the world to shame the strong."
People who criticize who God calls are assessing their efforts on worldly standards instead of God's vision for spreading His truth. 1 Corinthians 1:28 goes on to explain how he works. "God chose the lowly things of this world and the despised things—and the things that are not--to nullify the things that are, so that no one may boast before Him."
Think of John the Baptist (Matthew 3:4) – Elijah (1 Kings 17:5-6), Zacchaeus (Luke 19:2) and more unlikely individuals described in the Bible. They didn't fit society's vision of an influencer, and still, God chose to reveal Himself through them.
God Empowers Us
God doesn't want us boasting in how many degrees we possess, what technology we use, or in our polished looks. Rather, as 1 Corinthians 1:31 tells us, "Therefore, as it is written: 'Let the one who boasts boast in the Lord.'"
God chooses to work through our weaknesses, so that those who see and hear us know the power demonstrated through us is from God and not us. 2 Corinthians 4:7, explains, "But we have this treasure in jars of clay to show that this all-surpassing power is from God and not from us."
---
Lynette Kittle is married with four daughters. She enjoys writing about faith, marriage, parenting, relationships, and life. Her writing has been published by Focus on the Family, Decision, Today's Christian Woman, iBelieve.com, kirkcameron.com, Ungrind.org, Startmarriageright.com, growthtrac.com, and more. She has an M.A. in Communication from Regent University and serves as associate producer for Soul Check TV.
We want to experience God through the Bible… we really do!
But our good intentions fall flat when reading the Bible just doesn't seem to help us experience God in a real way. What should feel alive often feels confusing and boring and irrelevant. But it doesn't have to.
In the How to Study the Bible podcast, pastor and Bible teacher Nicole Unice brings life back to reading the Bible by walking listeners through her Alive Method of Bible study, helping us personally encounter God through his Word by giving us a practical, clear road map for understanding, interpreting and applying Scripture to our lives. Just click below to start listening now!