New Life Live! with Steve Arterburn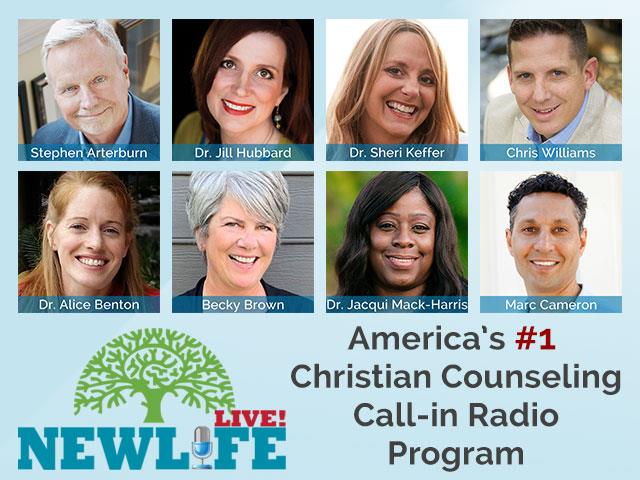 Listen on The Word 100.7 FM KWRD
Monday
12:00AM - 1:00AM, 12:00PM - 1:00PM
Tuesday
12:00AM - 1:00AM, 12:00PM - 1:00PM
Wednesday
12:00AM - 1:00AM, 12:00PM - 1:00PM
Thursday
12:00AM - 1:00AM, 12:00PM - 1:00PM
Friday
12:00AM - 1:00AM, 12:00PM - 1:00PM
Latest Broadcast
New Life Live: April 9, 2020
4/9/2020
Hosts: Steve Arterburn, Dr. Jill Hubbard Caller Questions: - Should I wait for my separated husband to divorce me after he said our marriage wasn't working out? - I lost 255 lbs in a 12-step program called Food Addicts in Recovery Anonymous! - My 25yo son is living with my parents and there are no consequences for his behavior. - My husband shuts down and it's unbearable since the kids moved out; what can I do? - I am 16yo and my mom wants me to forgive my physically abusive father now that they are divorced. 
Featured Offer from New Life Live!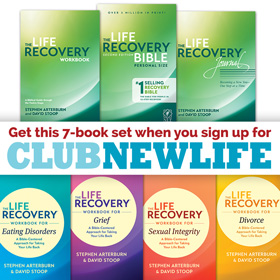 Club New Life
When you join Club New Life, we'll send you this 7-book Transformation Welcome Gift. The books included are: The Life Recovery Bible personal size Bible paperback, The Life Recovery Journal, The Life Recovery Workbook, The Life Recovery Workbook for Grief, The Life Recovery Workbook for Eating Disorders, The Life Recovery Workbook for Sexual Integrity, and The Life Recovery Workbook for Divorce. If you are already a Club New Life member, this can be yours when you increase your monthly giving by $10 or more.