New Life Live! with Steve Arterburn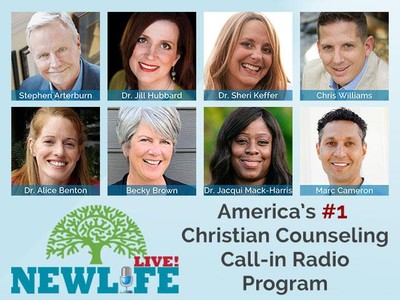 Listen on The Word 100.7 FM KWRD
Monday
12:00AM - 1:00AM, 12:00PM - 1:00PM
Tuesday
12:00AM - 1:00AM, 12:00PM - 1:00PM
Wednesday
12:00AM - 1:00AM, 12:00PM - 1:00PM
Thursday
12:00AM - 1:00AM, 12:00PM - 1:00PM
Friday
12:00AM - 1:00AM, 12:00PM - 1:00PM
Latest Broadcast
New Life Live: July 30, 2021
8/2/2021
Hosts: Chris Williams, Dr. Jill Hubbard, Larry Sonnenburg Caller Questions: - I'm 56yo and have been single my whole life; where do you meet healthy men? - Is the Emotional Freedom Workshop for my husband and I alone or as a couple? - Should I push back against my 38yo daughter who is being divisive? - What should I be looking for in a counselor? - How do I deal with my husband who disrespects me and doesn't allow my input on decisions?
Featured Offer from New Life Live!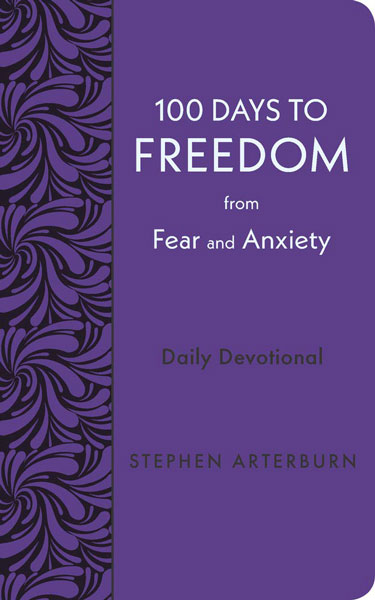 100 Days to Freedom from Fear and Anxiety by Stephen Arterburn
Don't just feel better–be better. In 100 Days to Freedom from Fear and Anxiety, move beyond emotions that can diminish and even paralyze us from all that God has for us today. Today's times are filled to the brim with circumstances that can produce fear and anxiety in very large doses. We live in an instant-gratification culture that churns out quick-fix solutions, none of which seem to have the ability to last beyond the next wave of discontent, thus compounding our problems further. This devotional includes: daily 5-minute devotions on 100 topics that encourage finding peace over fear, thought-provoking & encouraging quotes, powerful prayers inspired by Scripture, and relevant verses and further study options.