New Life Live! with Steve Arterburn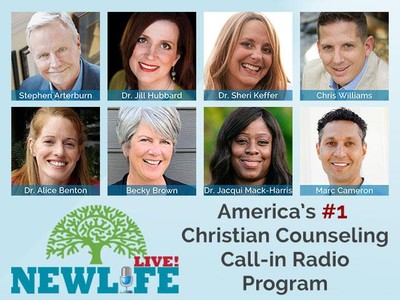 Listen on The Word 100.7 FM KWRD
Monday
12:00AM - 1:00AM, 12:00PM - 1:00PM
Tuesday
12:00AM - 1:00AM, 12:00PM - 1:00PM
Wednesday
12:00AM - 1:00AM, 12:00PM - 1:00PM
Thursday
12:00AM - 1:00AM, 12:00PM - 1:00PM
Friday
12:00AM - 1:00AM, 12:00PM - 1:00PM
Latest Broadcast
New Life Live: January 27, 2022
1/27/2022
Hosts: Steve Arterburn, Becky Brown, Chris Williams Caller Questions: - Should I go back to my ex-wife now that she is a Christian and wants me back? Or stay with my Christian girlfriend? - How do I save my marriage after my wife said she can't count on me? - My husband's ex is cruel and keeps his 12yo son from him; why won't God soften her heart?
Featured Offer from New Life Live!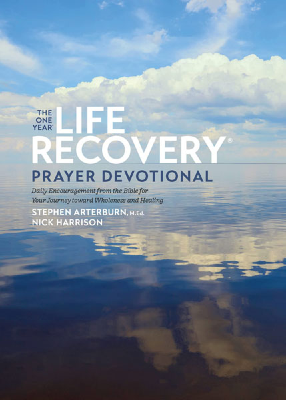 The One Year Life Recovery Prayer Devotional
Daily Hope and Inspiration from the Bible for Recovery from Addictions, Compulsions, and Persistent Hang-Ups. Life Recovery is not just a way of life; it's the path to the richest life possible. We are all fellow strugglers together as we battle addictions, dependencies, anxieties, depression, or difficult relationships that need healing. Each one of us faces our own unique battle. God's vision for your life is far more profound than you can ever imagine. Spending as little as one minute a day praying, meditating, and being in God's presence can recapture that vision and equip you to live into it. The One Year Life Recovery Prayer Devotional is a resource that can help you do that. By spending time each day with the living God, you can grow in biblical wisdom and spiritual depth in order to overcome what seeks to control you. Be free from what imprisons you. Each day, this devotional will prompt you to look to God for strength when you are weak—for hope when everything appears hopeless.