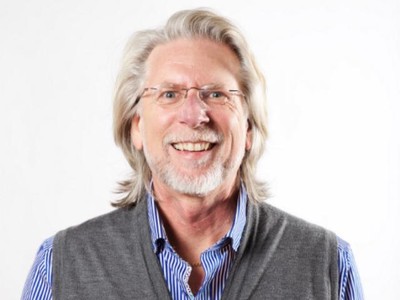 Life is full of choices and has its share of problems. Sometimes that can be overwhelming. But it doesn't have to be!
You are invited to join Bobby Bollinger On the Bright Side. Life's gym presents a tough workout, but with Bobby as your coach, you can be ready to change your life for the brighter!
Enjoy the show? Email Bobby to tell him what you think!.
Show Links:
Meet Bobby Bollinger, the host of On the Bright Side.
Bobby hails from Westlake, Texas, part of the Dallas-Fort Worth metroplex where he lives with Dana Lynn, his wife of 43+ years. Together they raised now-married daughters Ashley and Alyse.
An entrepreneur and business owner. Bobby takes to the airwaves to bring you his unique layman's perspective on life as viewed through his lifelong journey of faith.
Bobby's humble beginnings as a valet, parking cars, taught him the value of service.
His original start-up, Bollinger Fitness Company, was birthed out of a garage with his brother. That venture grew to become the largest exercise accessory company in the world, developing products like the Solar Belt Waist Trimmer.
Today the Bollinger brothers own Alliance Sports Group, a collection of hardware and sports product lines sold in over 40,000 retail stores across America.
Bobby enjoys being with family, playing tennis and golf, watching sports and brainstorming, but what really makes him tick is helping others to live the best possible life they can – a life rooted in faith, a life lived On the Bright Side.
Throughout his life journey, Bobby has encouraged people, and given back by sharing his life lessons.
Bobby has attended Bethesda Community Church in Fort Worth, Texas, for over 30 years. His dear friend and Senior Pastor, J. Daniel Smith, has allowed Bobby the privilege of sharing his insights with the Bethesda family for a few minutes in many Sunday services. This time of connecting at church has grown into the On the Bright Side radio program and podcast.
Bobby welcomes your company On the Bright Side as he shares these messages originally delivered at his church and now shared on radio stations across America and globally over the internet.