Do We Have to Go to Church to Be Christian?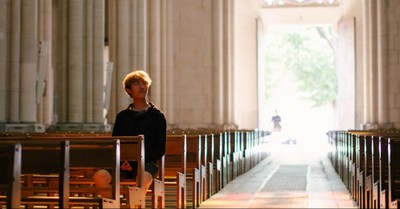 By Jessica Brodie, Crosswalk.com
We've known for years that church attendance is declining. Gallup polls show church attendance was roughly 73 percent in 1937 and remained around 70 percent until the 2000s, when numbers took a sharp dip and currently stand at about 47 percent.
Even among those who claim a religious affiliation, church attendance dropped from 73 percent around the turn of the 21st century to 60 percent today.
Between the number of people who have to work on their day of service to soccer games and other activities taking priority in our communities, going to church is not as important to all people as it once was. It used to be that being a churchgoer and being a Christian were synonymous. But many Christians today do not set foot in a physical church, nor do they worship online on television or via radio. Sometimes they mark the Sabbath with worship in alternative ways, such as a longer version of their regular morning prayer time, or spending time outdoors in nature marveling at God's splendor while worshiping through song in isolation.
There is no one correct way to worship God. All ways we worship, as long as they are heartfelt and meaningful, are worthy and valuable to God because they glorify God.
Still, as many people increasingly choose to forgo church, it begs the question: Do we have to go to church to be a Christian? The short answer is no—but we probably should.
Photo credit: ©Getty Images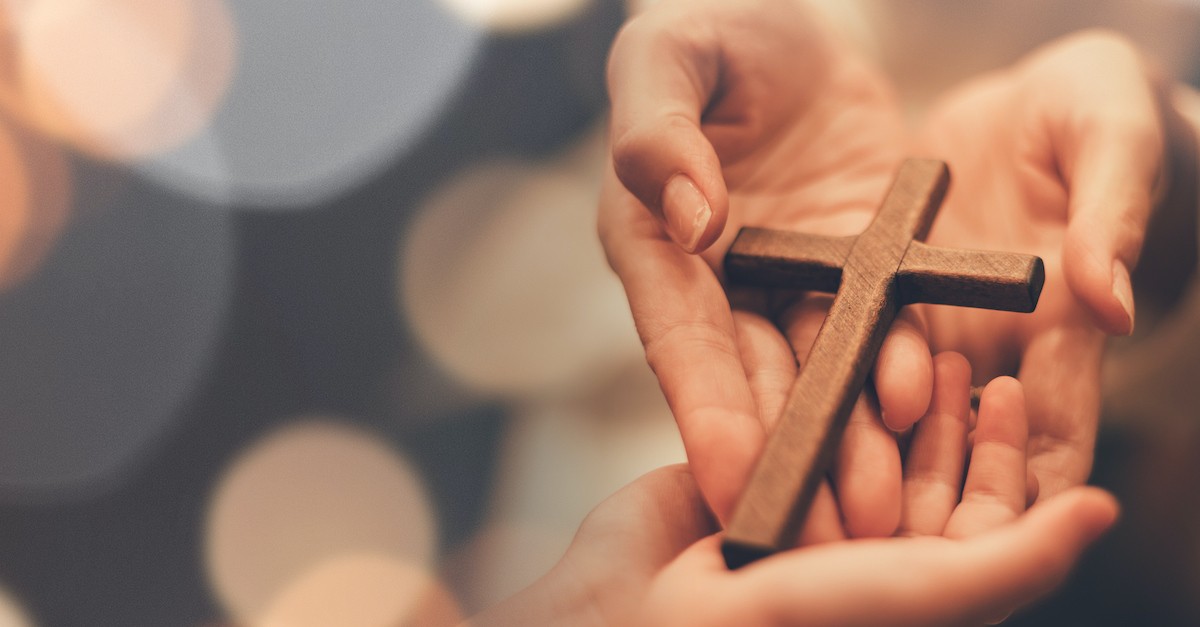 What Is a Christian?
A Christian is someone who follows Christ, believes in Jesus Christ as their Savior, repents of their sins, and models their life after Him. However, the first Christians did not call themselves that for quite a while. At first, followers of Christ called themselves followers or people of "The Way" (Acts 9:2). The Way comes from Jesus's own words, when He said, "I am the way and the truth and the life. No one comes to the Father except through me" (John 14:6). Jesus offered himself as the way — not a way, note the distinction, but the way — to heaven. He is the path we are to follow to achieve salvation and find oneness in unity with Him and with God the Father in heaven.
The first Jesus-followers, or followers of The Way, embraced a life devoted to sharing the teachings of Jesus and on spreading the Gospel to others. They baptized others, and the Holy Spirit ignited and spread through them across the earth.
Eventually, they began calling themselves Christians. In fact, the first use of the term comes in Acts, after Barnabas brought Paul to Antioch and the two apostles taught there for a year. As it says in Acts 26:11, "The disciples were called Christians first at Antioch."
The Greek word used in this passage is Christianous or Christianos, which comes from Christos and means "follower of Christ."
What Did the First Christians Do?
The first Christians lived in community with each other. They shared everything and were the model of God's kingdom here on earth. They pooled their money, their talents, their land and their food (Acts 4:32-35). They contributed to the collective good and took care of orphans, widows, and other people in need living among them. They thought of others as they would themselves, just like Jesus told them in the Greatest Commandments (Matthew 22:36-40).
Most of the early Christians gathered in each other's homes. Actual church buildings came later.
Photo credit: ©Getty Images/sticker2you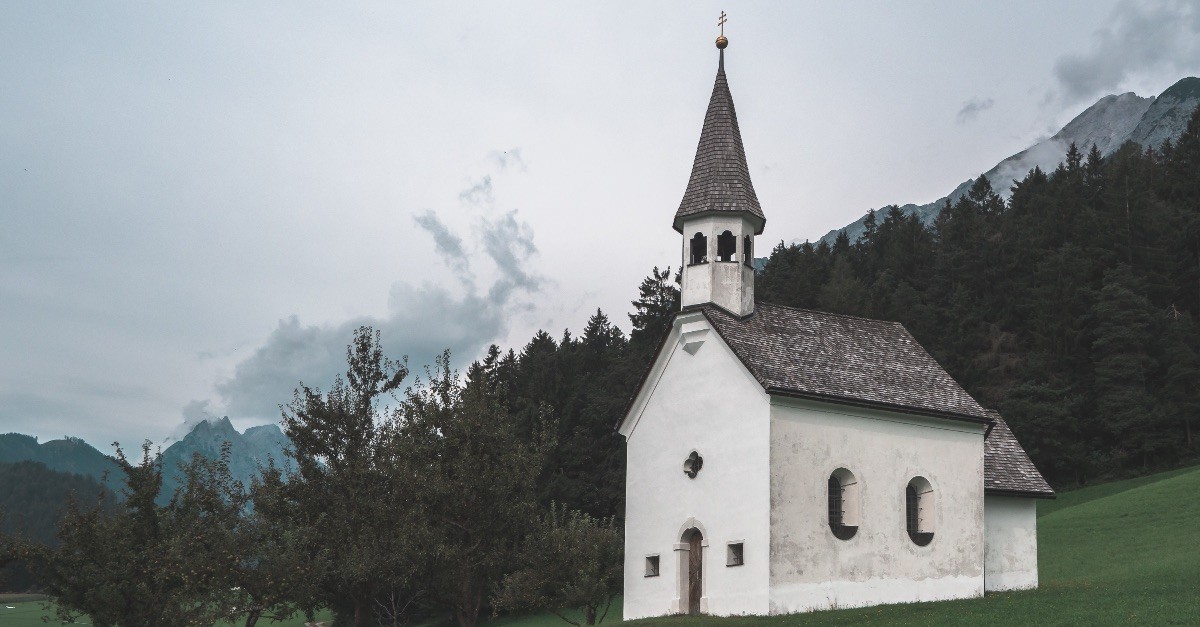 Did Jesus Go to Church?
Jesus didn't go to church because the Christian church did not exist when Jesus walked the earth. Jesus is the one who established the church. In Matthew 16:18-19, Jesus told the apostle Simon Peter, "And I tell you that you are Peter, and on this rock I will build my church, and the gates of Hades will not overcome it. I will give you the keys of the kingdom of heaven; whatever you bind on earth will be bound in heaven, and whatever you loose on earth will be loosed in heaven."
The word Peter means rock in Greek.
Does Jesus Think Church Is Important?
But Jesus did talk about the importance of church, that is, of gathering in His name and fanning out across the world to spread the Good News.
When the apostles began to move throughout the region converting others to Christianity, they began gathering in groups that became called churches.
After the apostle Paul had his famous conversion on the road to Damascus, his main mission was to go across Asia Minor, spreading Christianity to the Gentiles. He established churches all over the region. The church in Ephesus, which he started, went on to multiply and start many, many others.
Why Was Church Popular among Early Christians?
The early church took care of each other. They collected money to send back to Jerusalem to help keep God's work going there, they cared for those in need, and they emphasized teaching about Jesus and how we should live our lives in accordance with all Jesus taught.
Today we still gather in churches. Many Europeans settled in America so they could feel free to gather in their own churches, which had different theology from the churches that were popular in their home countries.
Over time, church and community often became woven together. Most people attended church on Sunday, though some denominations worshipped on Saturday. Stores and other local businesses were closed on the Sabbath, or "church day." It was considered the day of rest.
Today, culture has shifted, and for many there is no longer one designated day of rest. Many people don't go to church anymore, and while this would have been frowned upon once, it is perfectly acceptable in our society today.
Photo credit: Unsplash/Robin Spielmann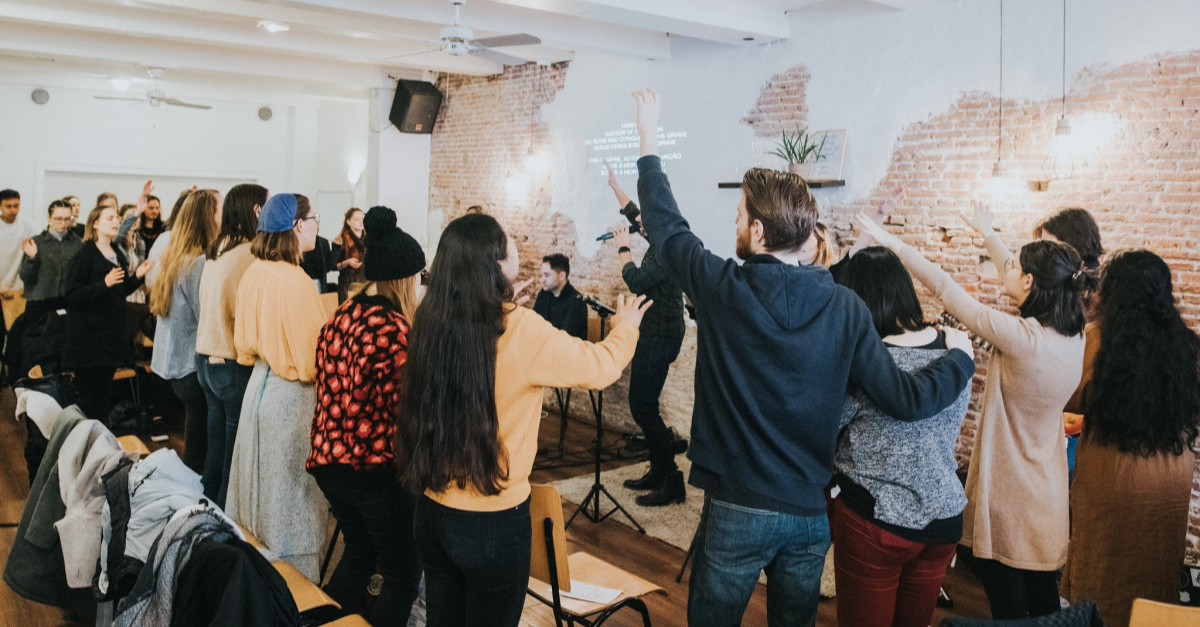 Why Should Christians Go to Church Today?
But there is great benefit in attending and belonging to a specific church – and not just the Church Universal, but the Christian church across the world dedicated to sharing the Gospel and bringing about God's kingdom here on earth. There are important reasons why humans do well in church and benefit from attending today:
Here are a few reasons:
1. Church is a good place to get consistent weekly faith teaching.
2. Church is a good opportunity to worship the Lord, whether in song, in silence, in prayer, or in devotion.
3. Church helps bring other Christian believers alongside us. No, these believers are not always perfect, but it is really helpful to do life alongside other people of faith. It helps us stay accountable, it helps us model discipleship to others, and it helps us learn that discipleship by watching others model it to us.
4. Church reminds us of our values. In a time when culture tells us almost anything is acceptable, church is a place where we focus on the values that Christ imparted and try to strive for them. It's a powerful voice in a world that is often being drowned out by the enemy.
5. Church can help us to help others more effectively. For example, consider our finances. Alone, we might be able to donate some money to help some people in need. But when we pool our efforts and our funds with other people of faith, we can do more. We can have a larger impact. This can attract other people to help and bring awareness to important issues that might otherwise not be addressed in our community or neighborhood.
6. Church can be a great place to gather with people different from us. A lot of times in our workplaces, our schools, or our neighborhoods, we are surrounded by people who look very much like us. They dress the same, talk the same, and might be in the same economic position or have similar family structures. They might be in the same life age and stage as we are. But in church we have the opportunity to be around people of different ages. Children have the opportunity to be around older people, who have the opportunity to mingle with teens, who have the ability to rub elbows with business people, who can gather with retirees. We learn a lot from each other.
7. Church is a place where the Holy Spirit can move powerfully. Jesus said, "Where two or three gather in my name, there am I with them" (Matthew 18:20). The Holy Spirit is alive in us when we believe, and its flame can be stoked when our flame gathers with other believers. Put a bunch of believers in a room together and look out—it can be a Holy Spirit explosion! It's a very good thing. Just like when you take two candles and put them together and their light shines brighter, it's the same thing with Christian believers. The Holy Spirit is magnified.
8. Church helps us be less self-absorbed. It forces us to take time out of other things we might prefer to do and instead devote that time to God. Take Lazarus's sisters, Martha and Mary—Martha was doing what she thought she was supposed to be doing, preparing the meal, but Mary made the better choice by stopping to sit at Jesus's feet and focusing on Him. As Jesus said in Luke 10:42, she made the better choice. Sometimes we think we might need to do laundry, catch up on sleep, or do a project. Perhaps we really just need to be sitting at the foot of Jesus, soaking in his wisdom and his light and being a conduit for his truth in the world. We need to recharge from the source.
Photo credit: Unsplash/Sandro Gonzalez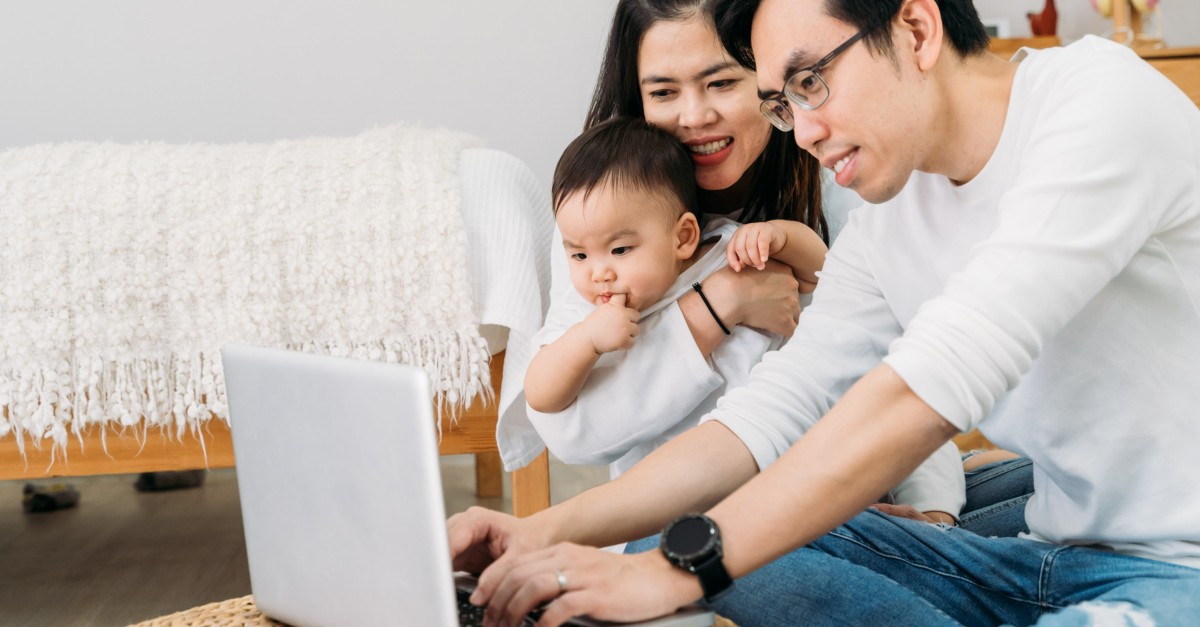 What if I Cannot Physically Go to Church?
Some people simply cannot physically go to church—they are immune compromised, they don't have transportation, or they have a disability or other issue that keeps them homebound or in a hospital or nursing center. But there is still church that can be shared. We can participate in a church's livestream service on social media. After all, the Holy Spirit is powerful! He can move through a crowded room as well as through phone lines and WiFi.
We can do church over the phone or video call. We can watch church on television or listen over the radio.
If we are alone without access to any of these things, we can also expand our hearts to reach out in full fellowship with other believers. Even if we cannot see, hear, or even sense them, God can connect us.
So yes—church is important. Going to church benefits us in many ways, and it deepens our Christian walk. Yet it is not a place but, rather, a people.
What do you think: Do you worship regularly at a church? How does it enhance your relationship with the Lord?
More from this author
How Validating Others Helps Us Love Like Jesus
Is It Ok for Christians to Take Medication for Mental Illness?
7 Ways Being in Nature Helps You Reconnect with God

Photo credit: ©Getty Images/twinsterphoto